Christmas Giving at Lineham Farm
We'd love to you to come and visit Lineham Farm to drop off a gift under our tree, meet some of our animals, visit the wonderful grounds, and enjoy a winter stroll through our woodlands. We'll also have some Christmas crafts, hot chocolates and mince pies!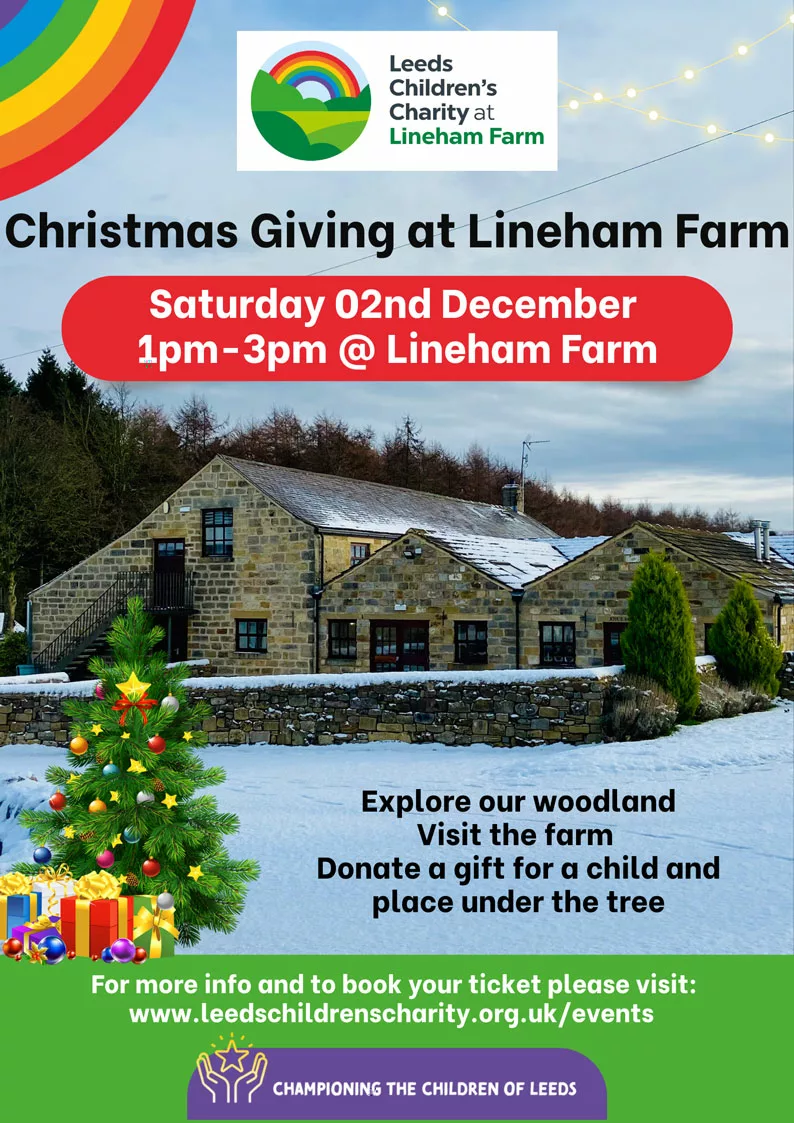 Christmas Giving at Lineham Farm
Date: Saturday 2nd December 2023
Time: 1pm – 3pm
Location: Lineham Farm LS16 8AZ
Event Information:
The event is free but any donations towards our fantastic charity would be most welcomed!
If you'd like to wrap your gift, please may you label it gender and age specific. Although we mostly support children from 7-11yrs, we can accept gifts for all ages from toddlers to teenage years.
New gifts only please.
Please note places are free but booking is essential as our places are limited. Once we are full, we're unable to accept any more entries.
WHERE DO I SIGN UP?
Thank you for helping us to Brighten Children's Lives this Christmas!