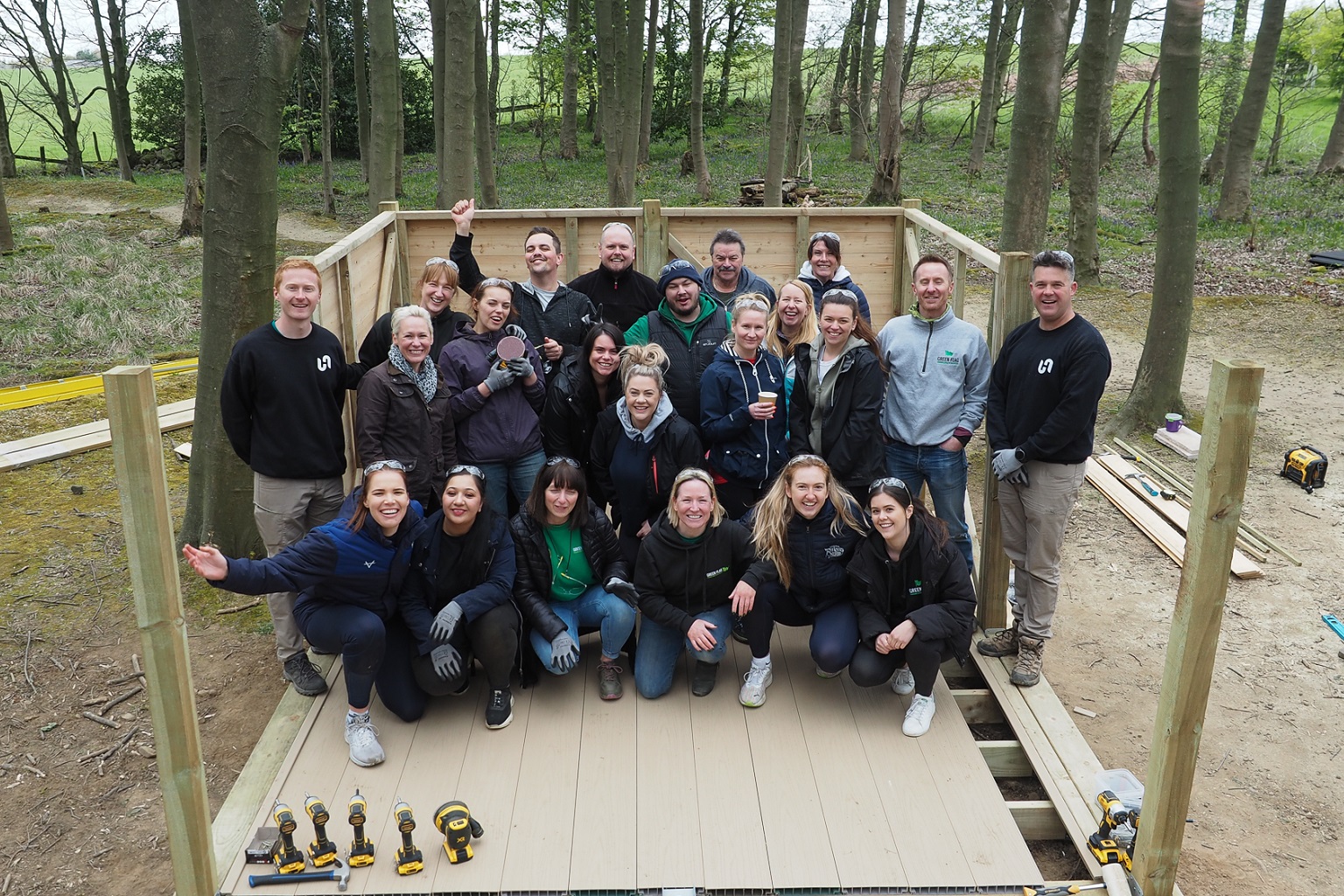 Charity fundraising ideas
Are you considering raising money for Leeds Children's Charity or another charity?

There are loads of fun and creative ways to raise funds and spread awareness of the charities you care about. Whether you are part of a business wanting to fundraise within your workplace, or you have a personal target in mind, we have plenty of ideas to get you started.

Go on, challenge yourself!
Charity fundraising ideas for work
There's no better way to bring people together at work than getting behind a common goal and celebrating when you achieve it together. See these ideas for charity fundraising at work and see if there are any you think you could try at your office or workplace.
Bake sale

Everyone loves a bake sale. Whether people bring their own bakes or buy them in, you'll see everyone's appetite for fundraising spike at the sight of a tasty spread.


Sponsored walk or run

Get a group together and get outdoors. You could complete a longer route over a day, or simply arrange a regular lunchtime wellbeing walk in the name of your chosen charity.


Sponsored adventure

Skydive, bungee jump, mountain climb – what could you challenge your team to? Not only do these achievements generate healthy donations, but they are also brilliant life experiences.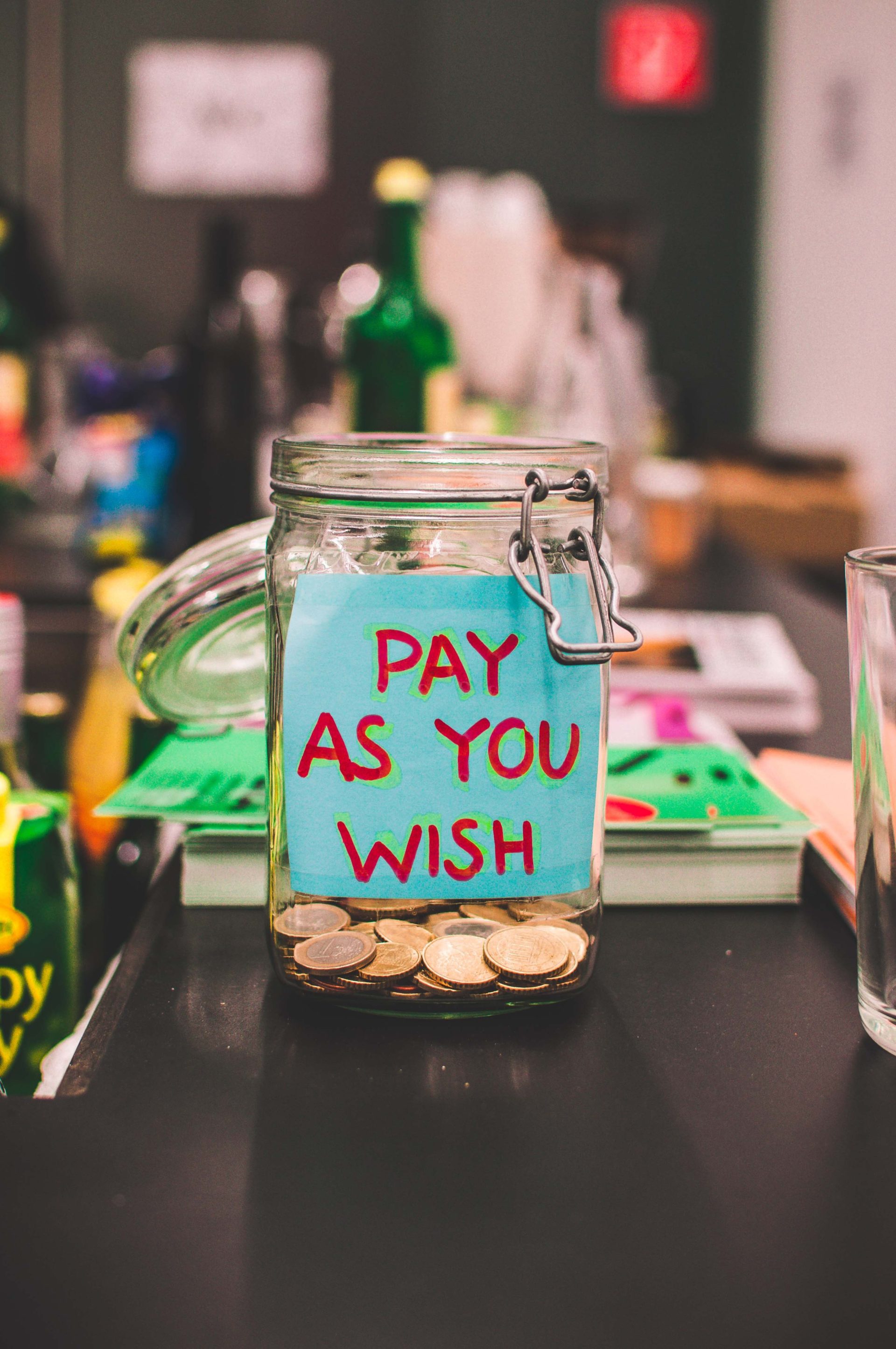 Dress down Friday

A quick win for any workplace, creating dress-down Fridays and asking people for a small donation is the easy way to start charity fundraising.


Donation pots

Placing donation pots around the office helps people get rid of loose change and donate to charity in the process. You might be surprised how quickly it fills up!


Company matching

The benefit of charity fundraising at work is your company may be able to support you by matching your efforts, doubling your total.

Wear a colour

Similar to dress down Friday, but suitable for workplaces with stricter dress codes, wearing a colour is an opportunity to show solidarity, raise awareness and generate donations.


Sweepstake

A sweepstake is a crowd-pleasing way to get started with fundraising. People love a chance to guess at something – particularly if they can win a prize. A jar of sweets is an easy option.


Book sale

Everyone's got old books sitting on shelves they've read or will never read. Asking everyone to bring them in and sell them for a small price is a great way to raise money and collectively declutter.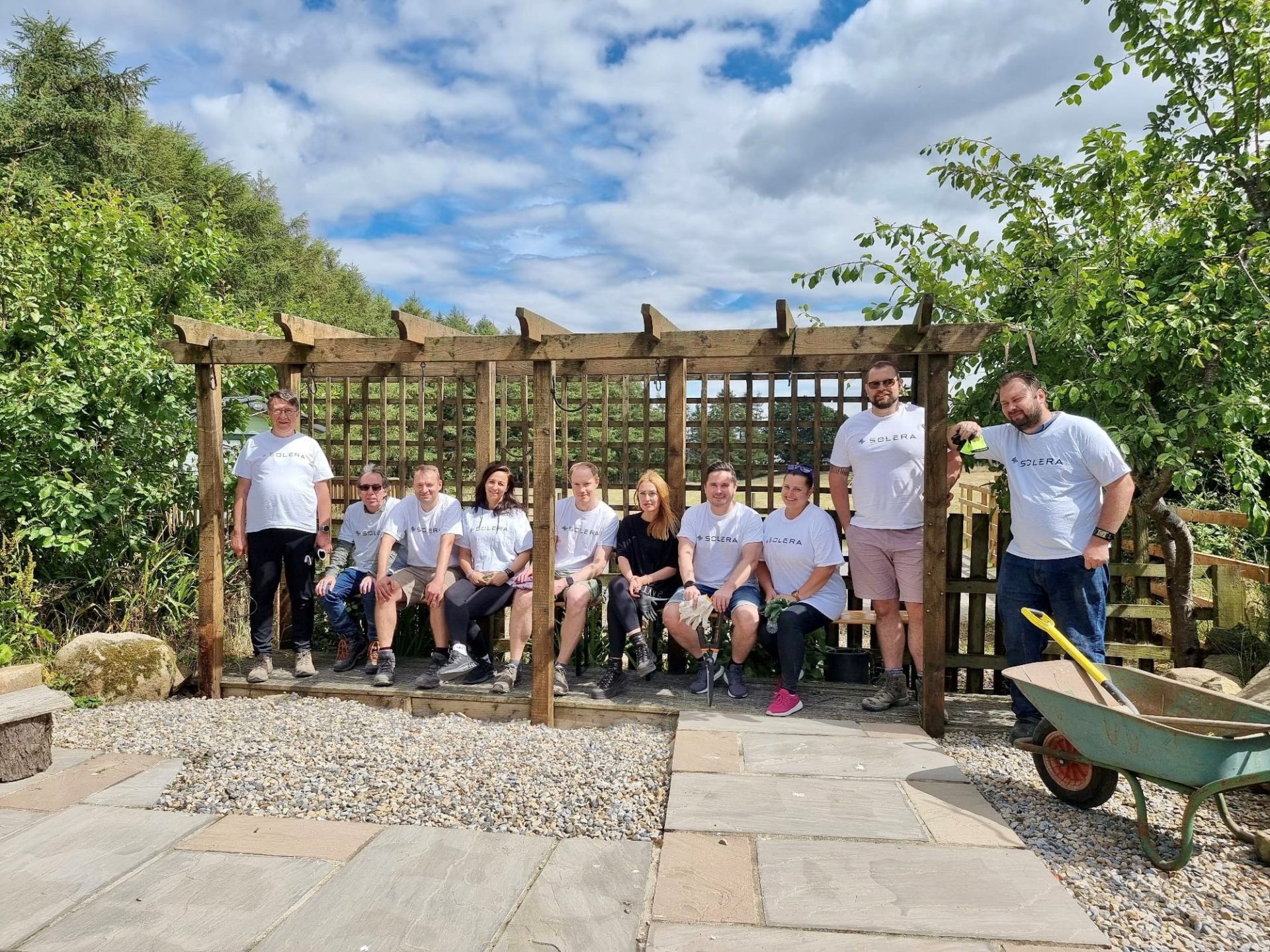 Getting outside and volunteering your time within the local community is a hugely valuable charity fundraising idea for work groups. The shared activity gets people working as a team and you get to see the difference made with your own eyes.

We offer CSR volunteer days for our business supporters. Our business supporters come and carry out a range of activities, from fence building and painting to creating obstacle courses and getting hands-on in the garden. There are always bits to be getting on with around the farm.


Get involved with our business supporters
Commit to making a change for the children of Leeds and join our business supporters. Make a one-off donation or galvanise your team to fundraise and receive support along the way. Our business supporters are a network of likeminded people, dedicated to supporting their local community.
More about business support packages
---
Charity event ideas for work
Make fundraising the main event with these charity event ideas for workplaces and offices.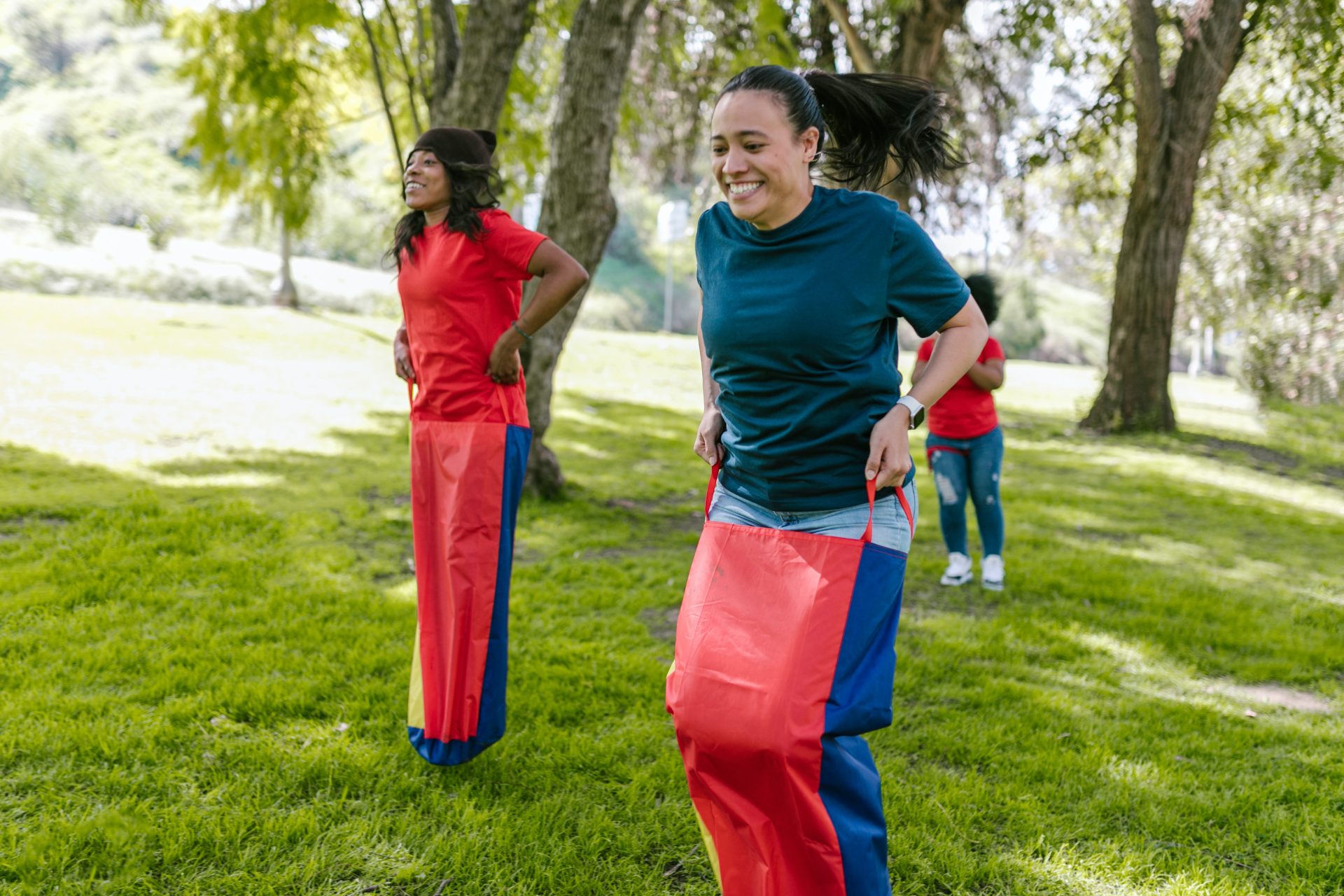 Sports day

Whether you hated or loved sports day at school, who doesn't want to see their manager in the sack race? Invite friends and family to your charity sports day and ask for donations.


Bingo

Hosting a bingo night (or afternoon) at work is a whole lot of fun. If you're able to, you could set up a bar or tuck shop to raise more funds in addition to the ticket price.


Quiz night

Take a break from your local pub quiz night and host your own in the name of charity. Teams buy in and play for the glory of winning, with all proceeds going to your chosen charity.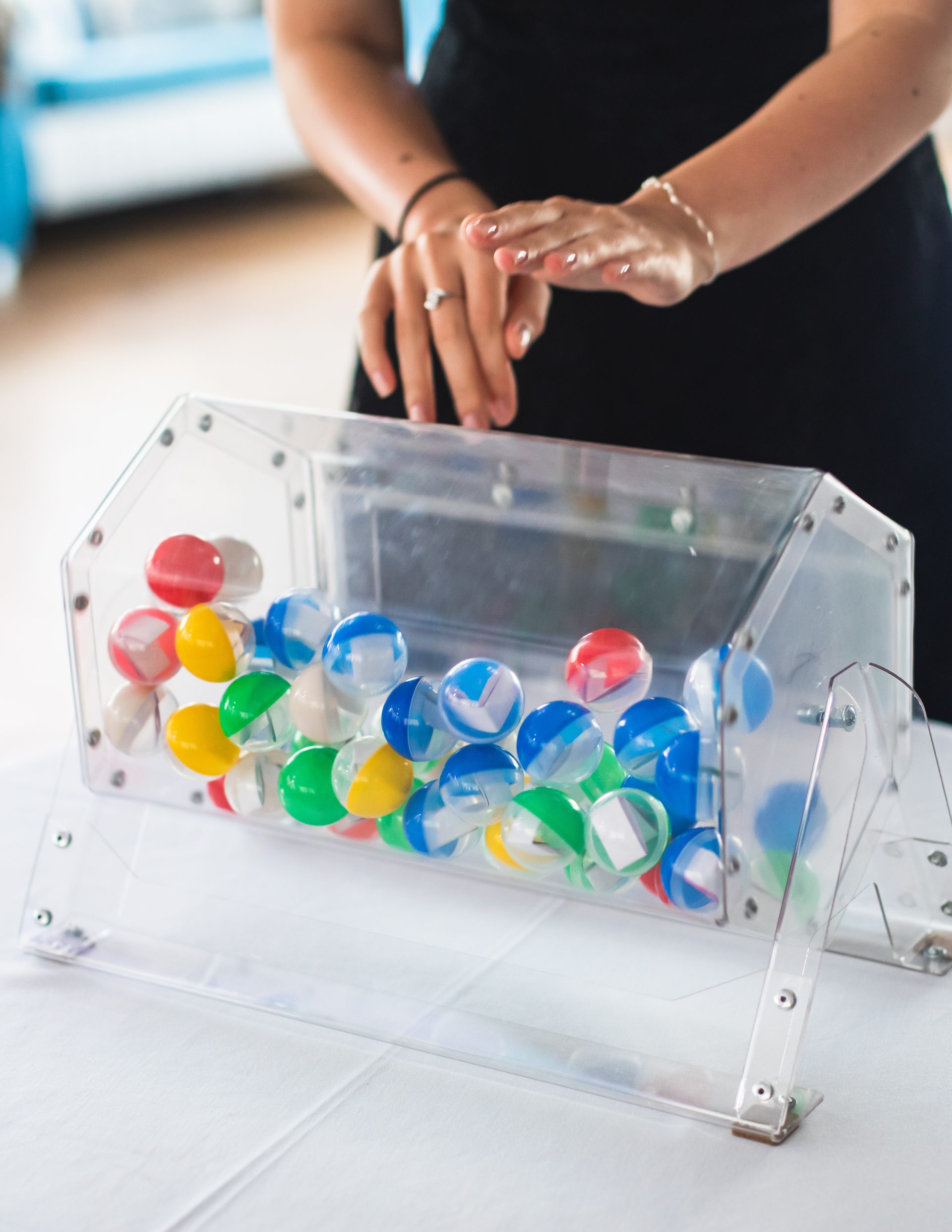 Auction

Everyone's got some items lying around that they don't need or use. Why not get the office together to sell their unwanted items in an auction? The fast way to raise funds and declutter.


Raffle day

Run a raffle with donated gifts and sell tickets to your colleagues. You could have other games and entertainment on the go at the same time and turn it into an afternoon of fun.


---
Fundraising ideas for individuals
Raising money as an individual might seem like the bigger challenge, however, you might find your fundraising campaign takes off with the support of your friends and family. Here are some attention-grabbing ideas for solo fundraising campaigns.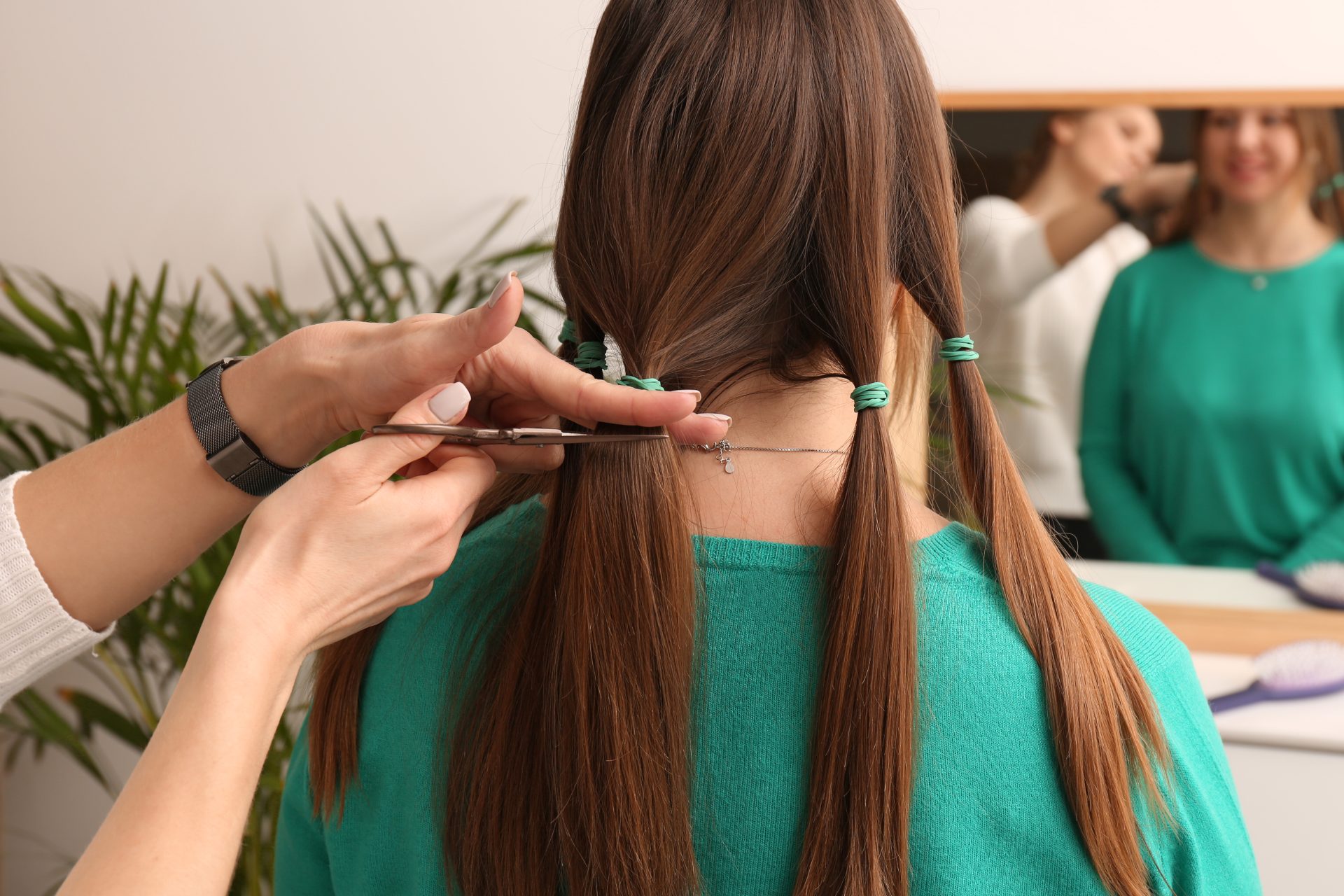 Cut it off

Cutting long hair or shaving your head or beard are daring ways to make a statement of commitment to your chosen cause. Stream the event and share the before and afters online to reach more people and encourage them to donate.


Solo walk or swim

Have you always dreamed of completing a long swim? Or hiking and camping your way across the country? With the right supervision and safe planning, a solo trip is a great way to get people behind your cause and complete a bucket list adventure.


Crazy outfit

For something easier – but more embarrassing – why not dress up as something for the day? A clown, an animal, a piece of fruit – the more obscure the better. If you can link the costume back to the work of your chosen charity, then even better.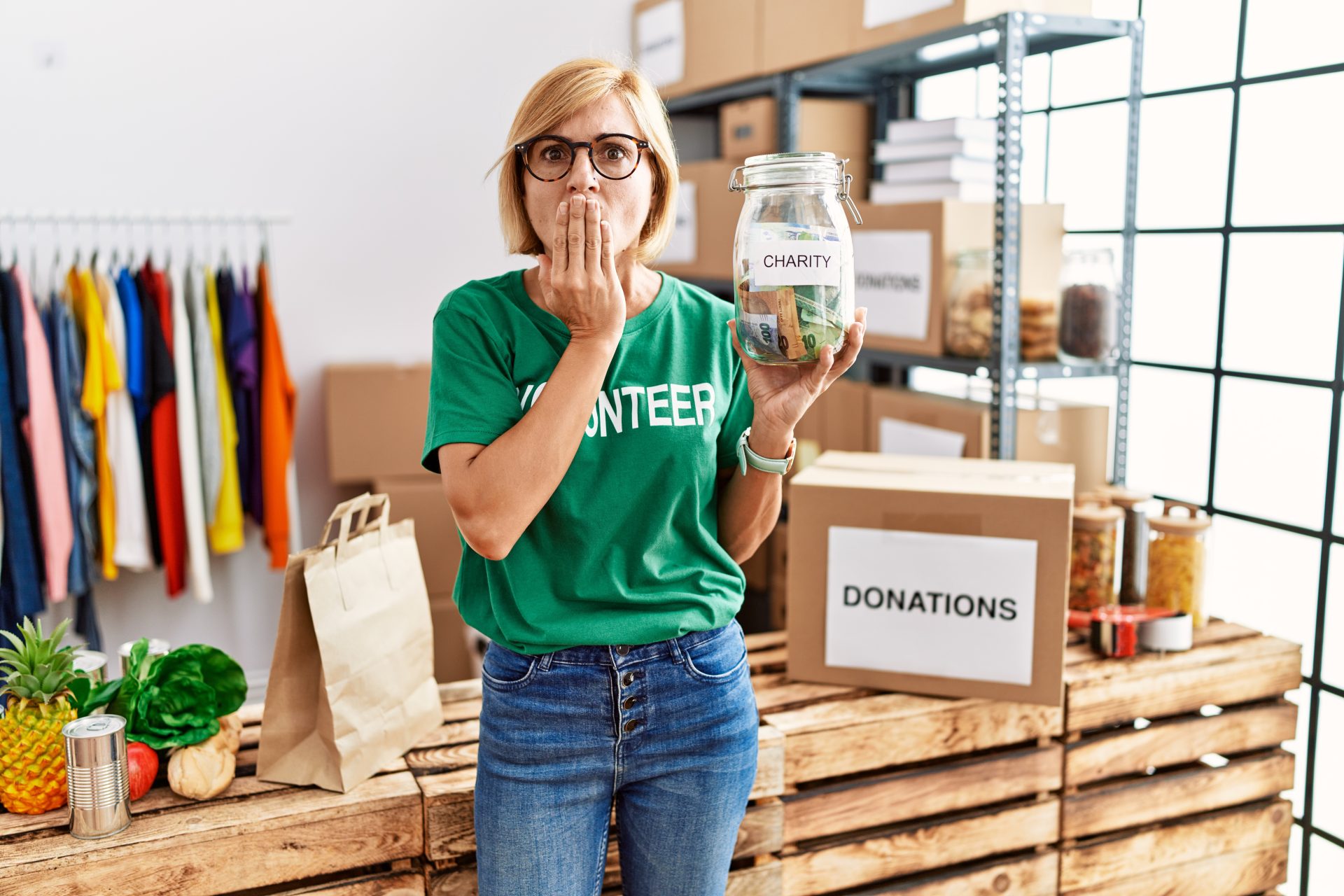 Give it up

Giving up something like smoking, drinking or junk food is a positive challenge. You raise money while holding yourself accountable.


Sponsored silence

Some of us find keeping quiet a real challenge, especially at work or sitting around the kitchen table with family. A sponsored silence doesn't take much planning or cost to organise, but people will see your efforts and support you along the way.


Share your story

One of the greatest ways to fundraise is to share your experiences and reasons for supporting a particular charity. Whether this is first-hand experiences from your life, or through your connection to the charity, hearing other people's stories helps to make an issue real for others.
Social media is great for getting your message out there – if you feel comfortable sharing – and often a story travels much further than you think.

---
Leeds fundraising ideas
Leeds is a brilliant place for fundraising. We are surrounded by kind and generous people, and awe-inspiring countryside! See these Leeds fundraising ideas and be inspired to raise money for a local charity.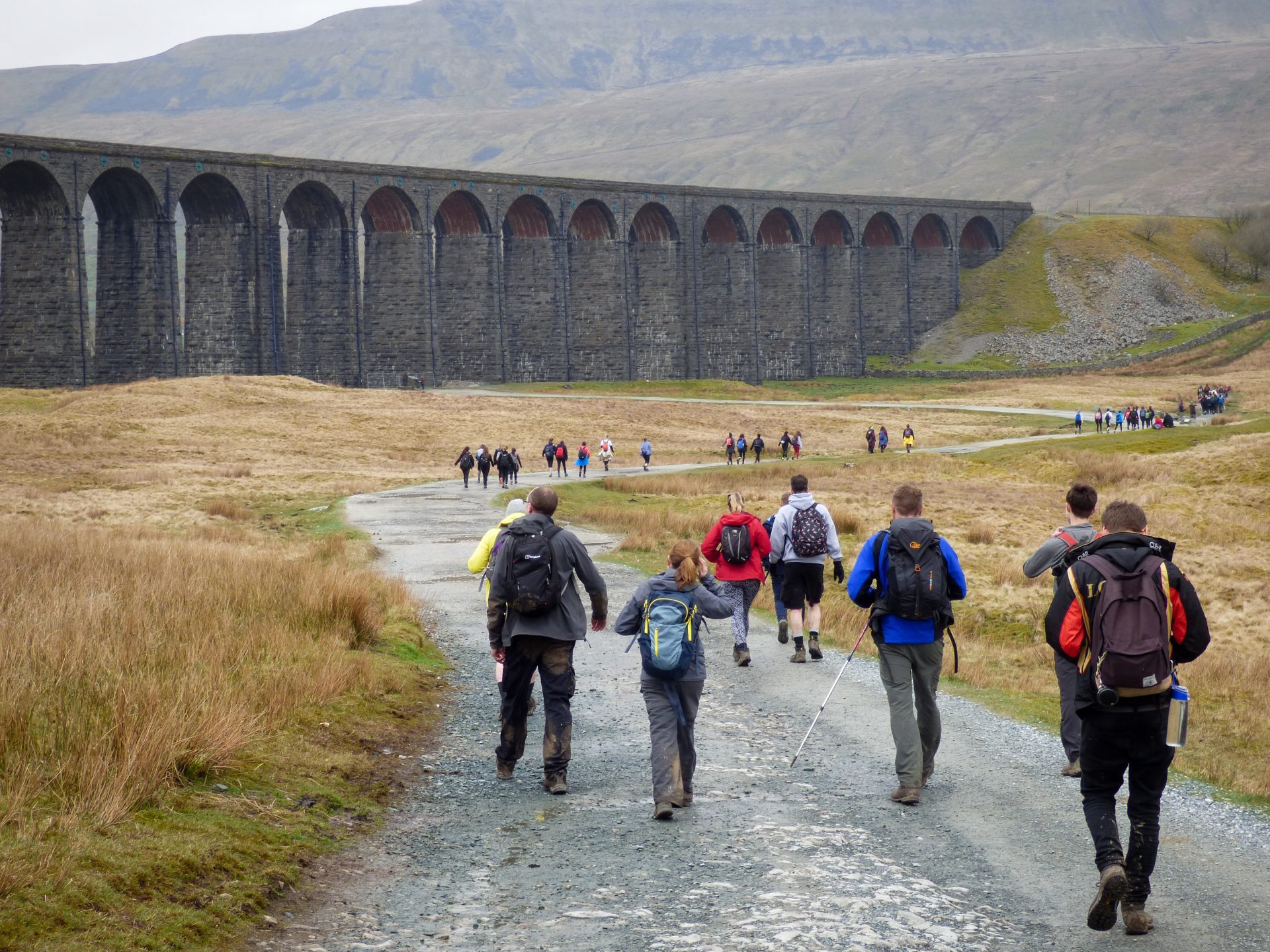 Yorkshire Three Peaks

This challenge is a huge achievement for anyone, and a great opportunity to fundraise for Leeds charities. The route is 24 miles, including 1585m of ascent. Take on the peaks of Pen-y-Ghent, Whernside and Ingleborough, in under 12 hours.


Cycle the Leeds to Liverpool canal

This 127-mile-long cycle takes you across the Pennines all the way to the Liverpool docks, and experienced cyclists can complete the journey within a day. You can set off from Leeds docks or take the early train to Liverpool and cycle back to Leeds.


Run around Roundhay Park

For a challenge closer to home, why not hold a run in a local park? Roundhay Park is the biggest park in Leeds, covering over 700 acres of parkland. Temple Newsham is great for running routes too. For those not up to running the whole way, these parks are beautiful to walk around.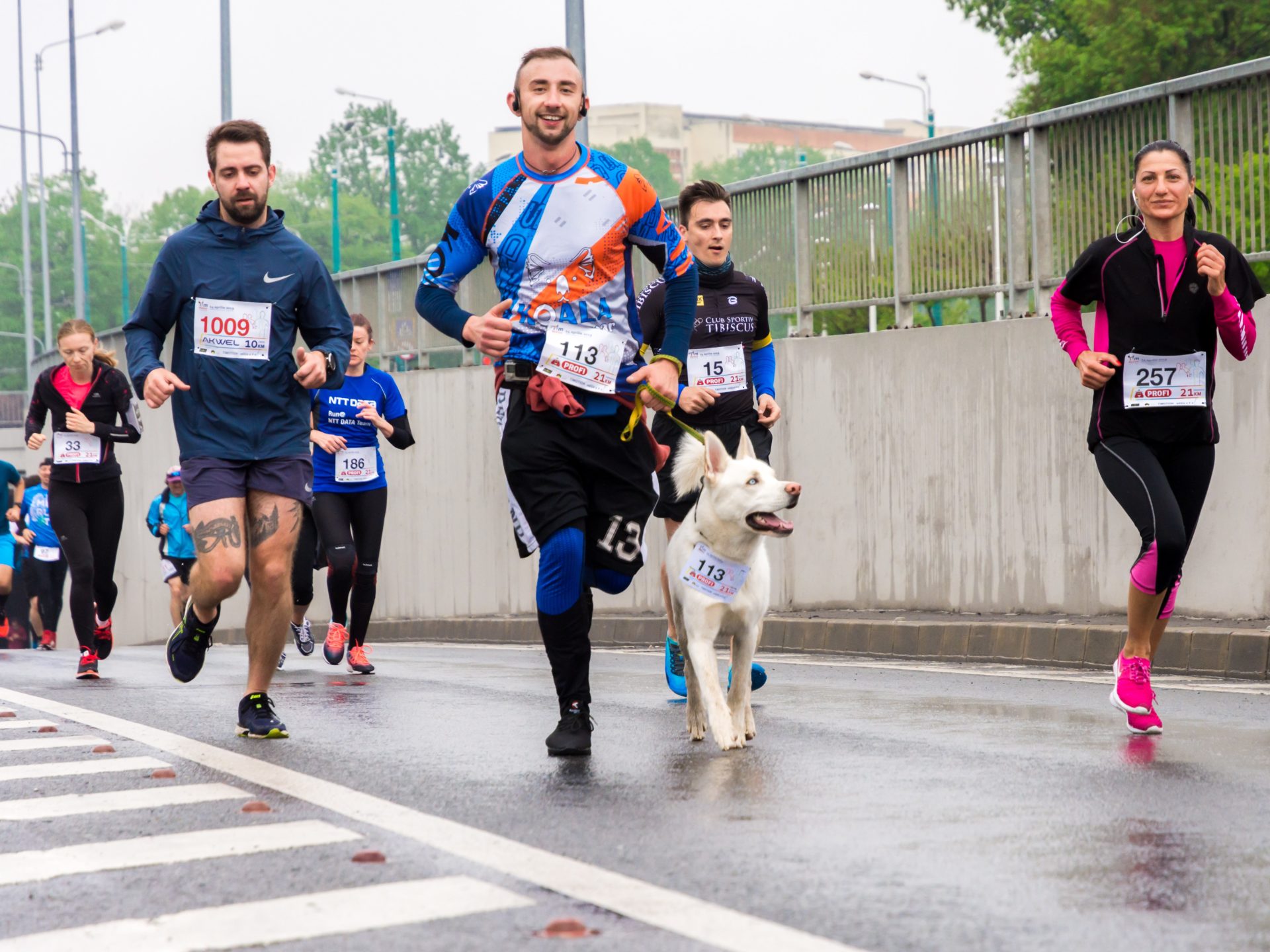 Leeds Half Marathon

Usually in May each year, the Leeds Half Marathon is a hugely popular route. Run it as an individual, work group, or team of friends and family. Pooling your fundraising efforts towards one charity together gives you a great opportunity to make a difference.


Sponsored climb

Leeds is surrounded by some great climbing spots, including Almscliff Crag, Cow and Calf, Malham Cove, Gordale Scar, and Brimham Rocks. A sponsored climb is a great way to raise money while demonstrating your climbing skills to others.


---
Charity event ideas for groups
Whether it's with your family and friends or new people, raising money for charity as a group helps maximise your fundraising efforts and is lots of fun. See these charity event ideas for groups and start planning your group fundraising activity.
Want to find out what charity events are upcoming for Leeds Children's Charity at Lineham Farm? See our charity events here.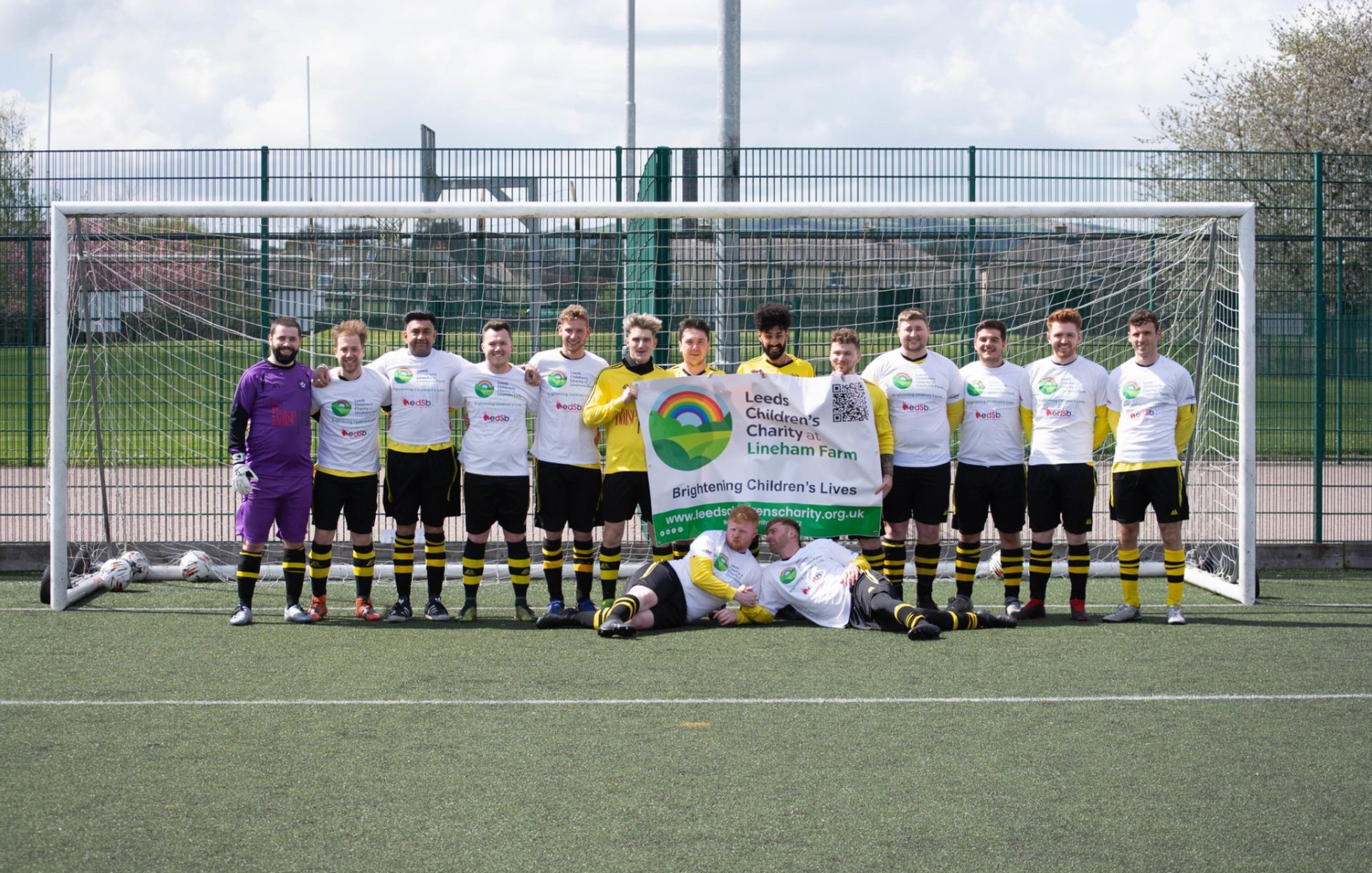 Sports match

Get a sports team together and compete in a league or start your own. A sports team is a great way of catching up with mates, keeping fit and raising money at the same time.


Group hike

Challenging yourself to climb a mountain or walk a country trail is made even more fun and rewarding when you do it in a big group. Enhance your opportunity for fundraising by choosing a common charity and setting a target.


Talent show

Who doesn't love spending an evening watching their friends make a fool of themselves? Talent shows are a good laugh and a great night out. Charge people ticket fees and set up interval snack bars to raise additional money. You could even set up an X-Factor judging panel!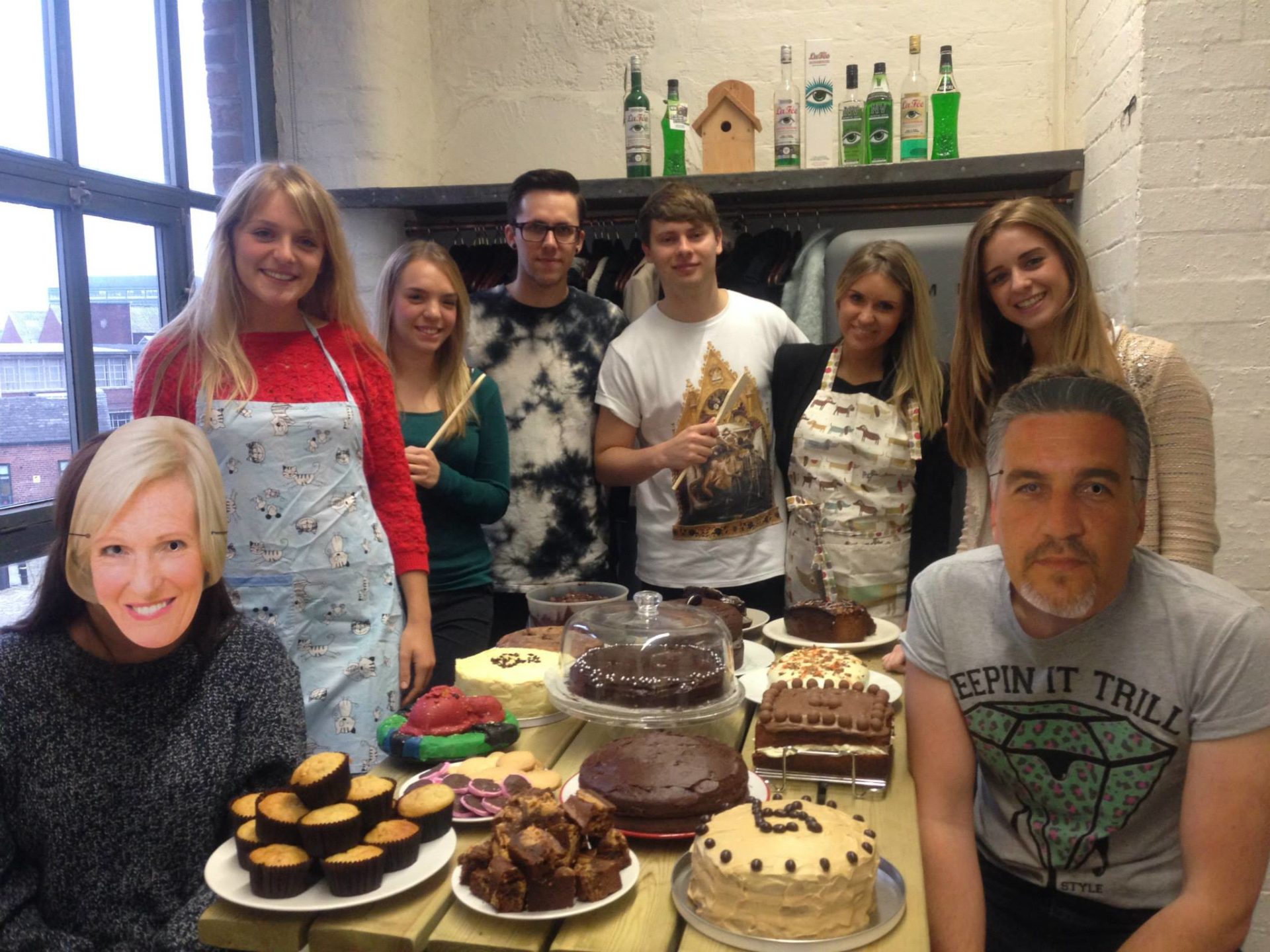 Garden party

A garden party brings people together and gives people the opportunity to get involved with fundraising in a relaxed setting. Charge an entry fee and think up some entertainment ideas (tombola, apple bobbing, coconut shy) that people can buy tickets for.


Coffee morning

Holding a coffee morning is a hugely popular and effective way to raise money for charity. It is inclusive and doesn't require too much organisation. Charity coffee mornings are a lovely way of bringing people together around a common cause for a catch-up.


Games night

Get friends and family together to play your favourite board and garden games. Twister and giant Jenga are good for groups, or you could set up a one-to-one tournament with something like chess. Charge a ticket fee with the proceeds going directly to your chosen charity.


Big night in

Swap your next big night out for a big night in, all in the name of charity! Instead of spending lots on bars, taxis, and takeaways, have some food and drinks and home donate what you would have spent to charity. You'll have just as much fun – if not more!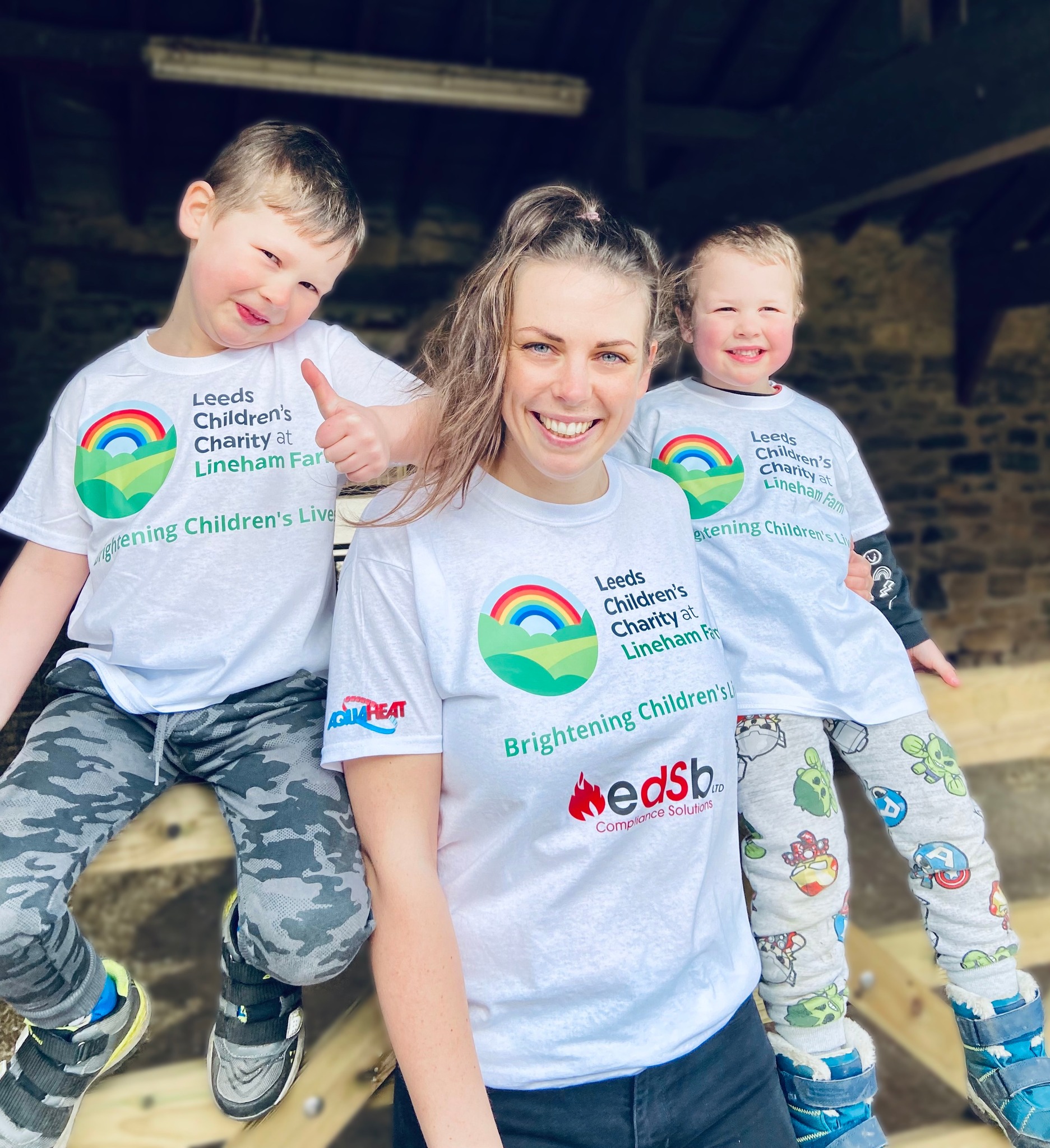 Whatever way you choose to raise funds, it couldn't be easier to donate than with an online fundraising page. Most charities have their own set up for you to use or you could create your own for your campaign.

Click here to visit our JustGiving fundrasing page
---
Fundraising tips
Set a clear target
Pick your fundraising activity
Create a free fundraising webpage
Tell people why you are supporting your chosen charity – inspire them!
Share your progress with others on social media
Ask friends, family and colleagues to get involved
See if local businesses will support you
Ask your chosen charity for support
Remember – even if you don't meet your target, whatever you can do is worthwhile. Every single penny donated to your chosen charity is put to good use, and no donation is too small.
We hope we've given you some great ideas for starting your fundraising campaign. There are so many more and we love hearing about the new and creative ways our supporters have raised money for Leeds Children's Charity. Get in touch if you'd like to tell us about yours.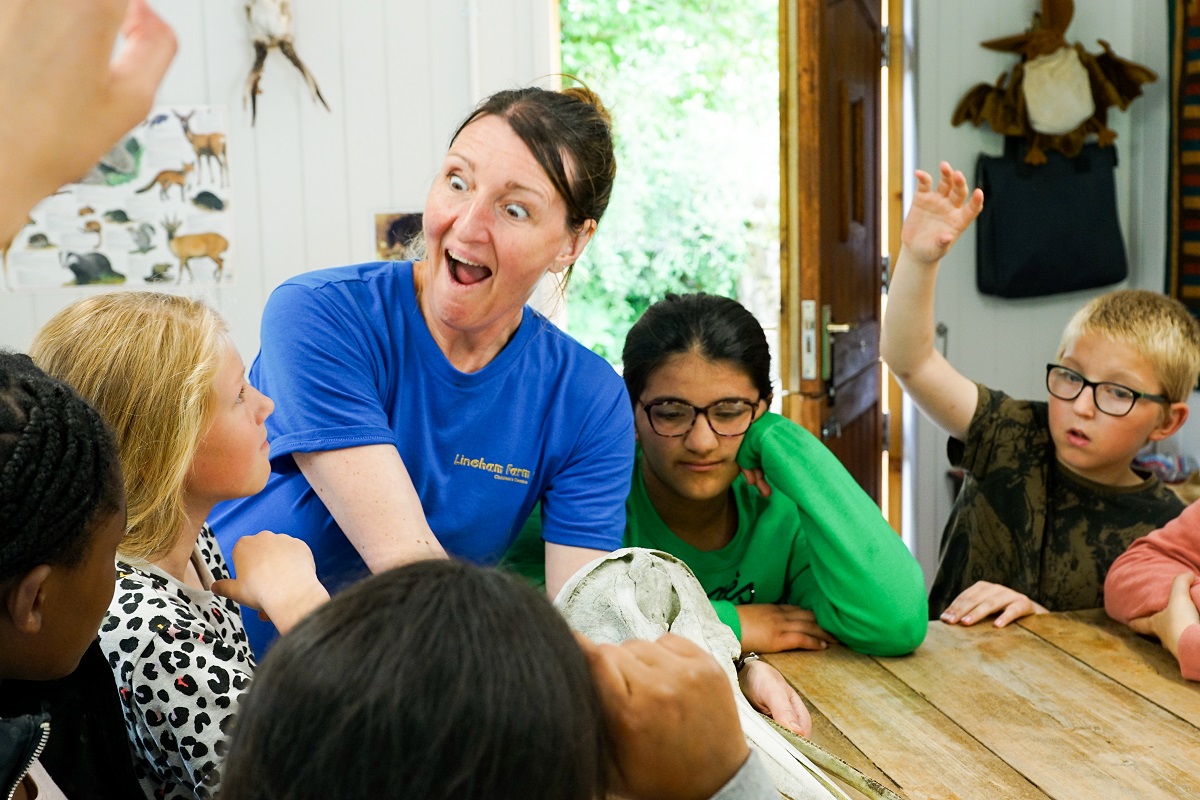 Brightening children's lives across Leeds

We provide respite breaks to children in Leeds. The young people we support are mostly aged between 7 and 11, and suffer abuse or neglect in their daily lives, live in poverty, or act as a young carer for a relative. Some children come for a day of respite, others for a week. Every child deserves a place to feel safe and make happy memories. Local young people are referred to Lineham Farm to learn, play and make friends away from the challenging circumstances they face at home. Your donations go to running the farm and providing for the children that stay with us.
See our unforgettable breaks