United for Children
Our partnership with Leeds United
We are delighted to be an official charity partner of Leeds United

It is a great privilege to be selected as an official charity partner of Leeds United for the 2023/24 season. We will work closely with the football club on exciting initiatives and activities to give children throughout Leeds unforgettable memories and experiences.


The partnership with Leeds United is a brilliant opportunity for us to unite our city around a common cause. Leeds United has chosen to support us in our work reaching the most disadvantaged children in our city, offering them the chance to take a break from difficult circumstances.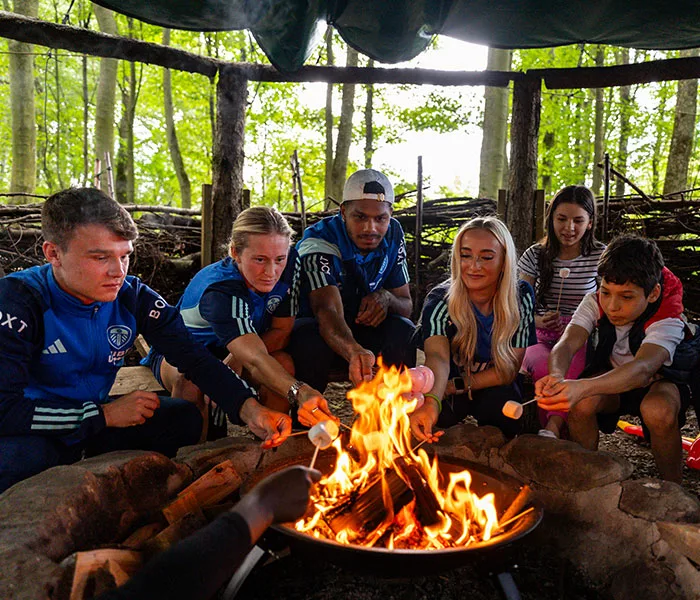 Our aim is to give local children lifelong happy memories and reach more supporters
Leeds United is our local football club and has a large, loyal following. We plan to work with the club to create lots of exciting opportunities for children to meet players, attend matches, and visit the stadium and training grounds.

Our hope is to raise awareness for the work we do here at Lineham Farm. Without our generous supporters, we couldn't continue to support over 2,500 children every year. Through our partnership with Leeds United, we hope to reach more people and share the value and impact of what we do.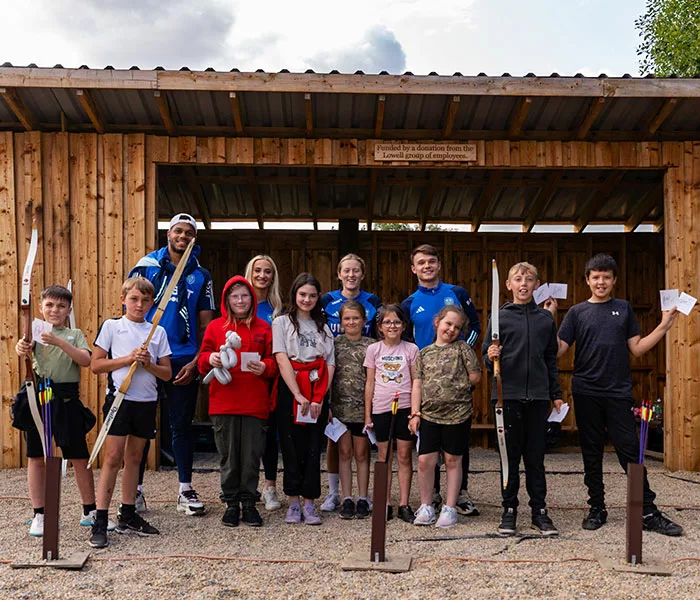 Launching the partnership
We were visited by four Leeds United players, Georginio Rutter, Jamie Shackleton, Rebekah Bass and Paige Williams, to celebrate the launch of the #UnitedforChildren partnership.

The players spent time with children from local schools and community groups, taking part in activities including orienteering, archery, and crafts. They made pizzas with the children and had lots of fun together.

The visit was a chance for the Leeds United players to experience the sense of fun and adventure that children get from time spent at Lineham Farm. The children were able to chat and take photos with the players throughout the day.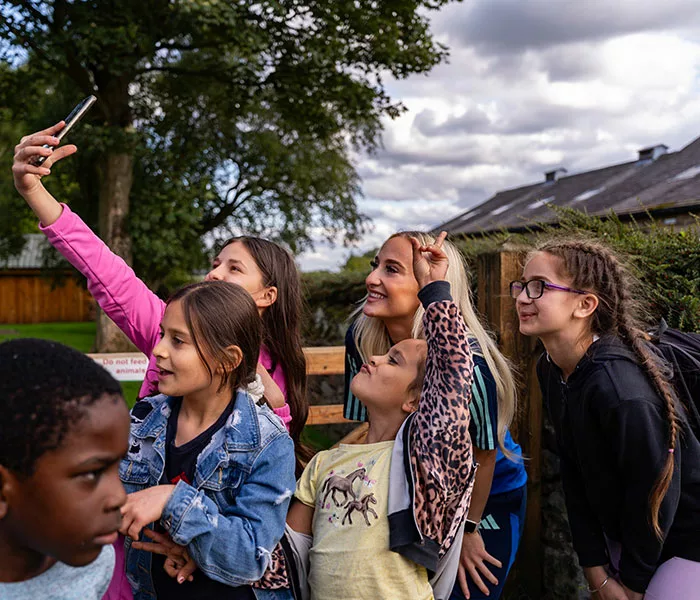 "It is always really important to us as a club to show our support for local charities, and the work being done by Leeds Children's Charity in working with some of the most disadvantaged children in our community is really special.

Hopefully we can help to provide even more opportunities and experiences for these children and raise awareness around the truly fantastic work they are doing, along with their plans for the future to help even more children."
Angus Kinnear, CEO of Leeds United Football Club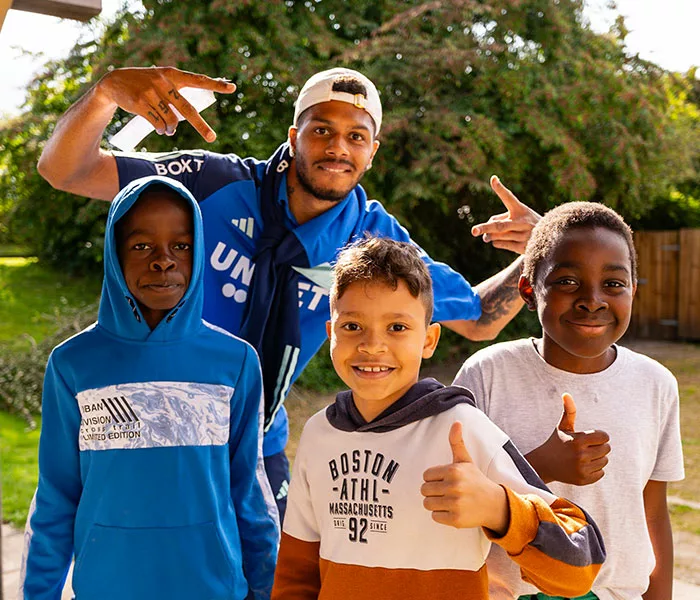 Together we are United for Children
We hope the partnership with Leeds United enables even more people to support the work we do here at Lineham Farm. When children visit us, they get the chance to feel safe and happy, and have adventures with other children. They sleep in warm beds and eat three nutritious meals a day.

Sadly, many children grow up within very difficult circumstances, in some of the most deprived areas in Leeds. We believe that every child, no matter their background, should have the opportunity to make happy, fulfilling memories and experience new things.

By partnering with Leeds United, we aim to increase access to positive childhood experiences for young people across the city. With the support of the football club and its fans, we hope to continue to brighten the lives of the children in Leeds who most need us.
Can you help us?
There are lots of ways you can support children in Leeds… and we can't do it without support!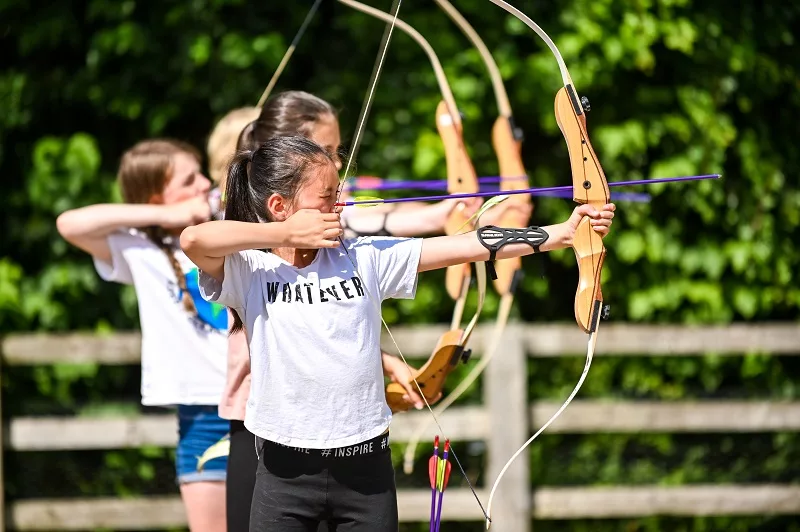 Get involved and donate to our campsite appeal to give more children a much needed break.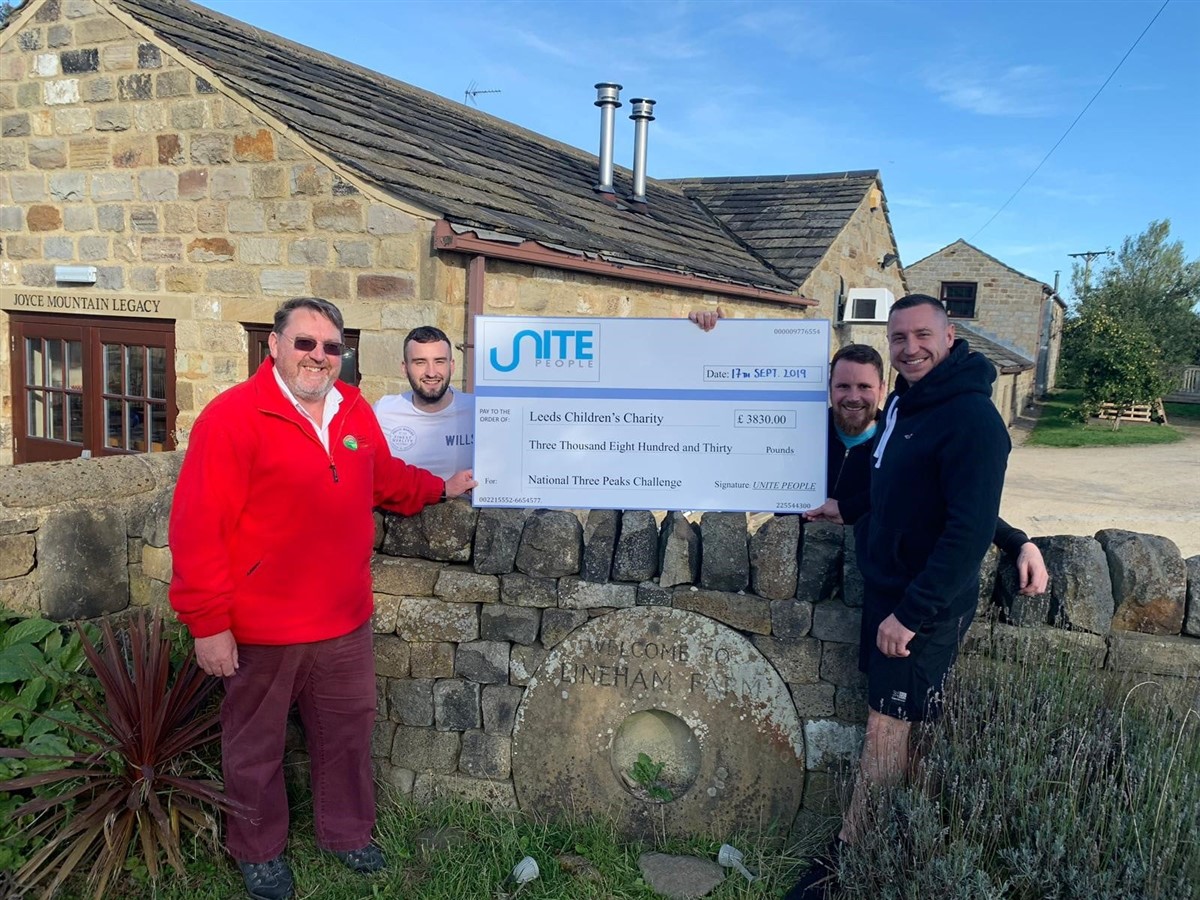 Join likeminded Leeds businesses and support us through fundraising and volunteering.