Our ambassadors shine a spotlight on the work we do here at Leeds Children's Charity at Lineham Farm, helping to champion the children of Leeds. We are proud to call Leeds United footballer, Robin Koch, an ambassador.
Since December 2020, Robin has been supporting the charity, donating items and visiting us to learn more about the work we do. Over multiple visits, Robin has joined in with activities from bushcraft to climbing and archery, and kicking a football around, of course!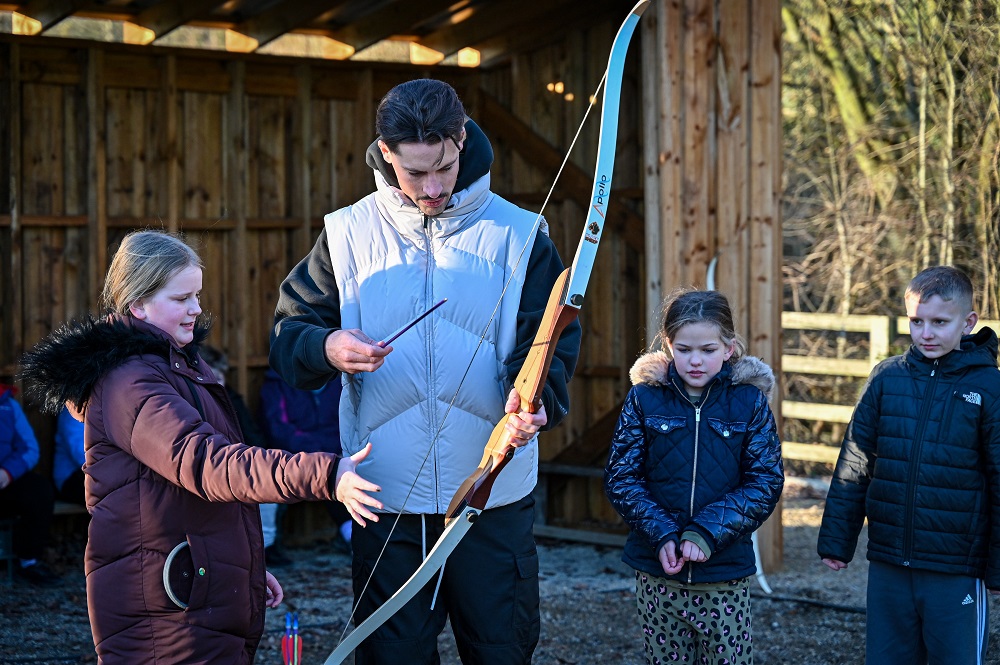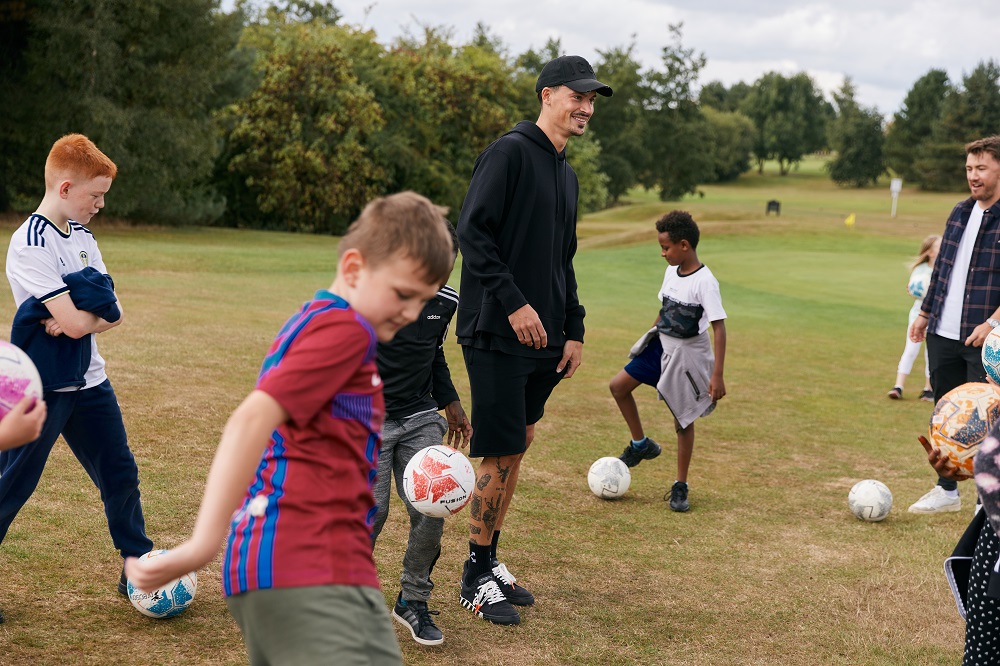 The support of figures like Robin enables us to spread the word of the charity to more people, but it is also an exciting and enriching experience for the children.
Robin has realised his childhood dream of become a professional footballer. He understands the importance that childhood experiences can have on a child's confidence, self-esteem and ambitions for the future.
"Children's dreams and goals are very important in our world. I lived a happy childhood, could play football without worry and I dreamt of being a professional football player every day. Unfortunately, there are many kids who can't do what they love.
"I love seeing the work Leeds Children's Charity is doing to help these kids – especially in encouraging them to pursue their goals. I want to support this, I want to help the kids achieve their goals and I want to help them continue dreaming."
View this post on Instagram
Although the pandemic limited how often Robin could visit at first, he has got involved wherever he can. In the summer of 2022, Robin accompanied a group of children on a special trip to play some footgolf.
The children love seeing a favourite player from the Leeds team and it's really nice that the children can feel special and valued. He's a natural with the children and they love asking lots of questions.
In January 2023, Robin visited and spent time with the children. They taught him how to shoot a bow and arrow and beat him! These small acts of kindness go far, and we took the opportunity to present Robin with a charity ambassador certificate.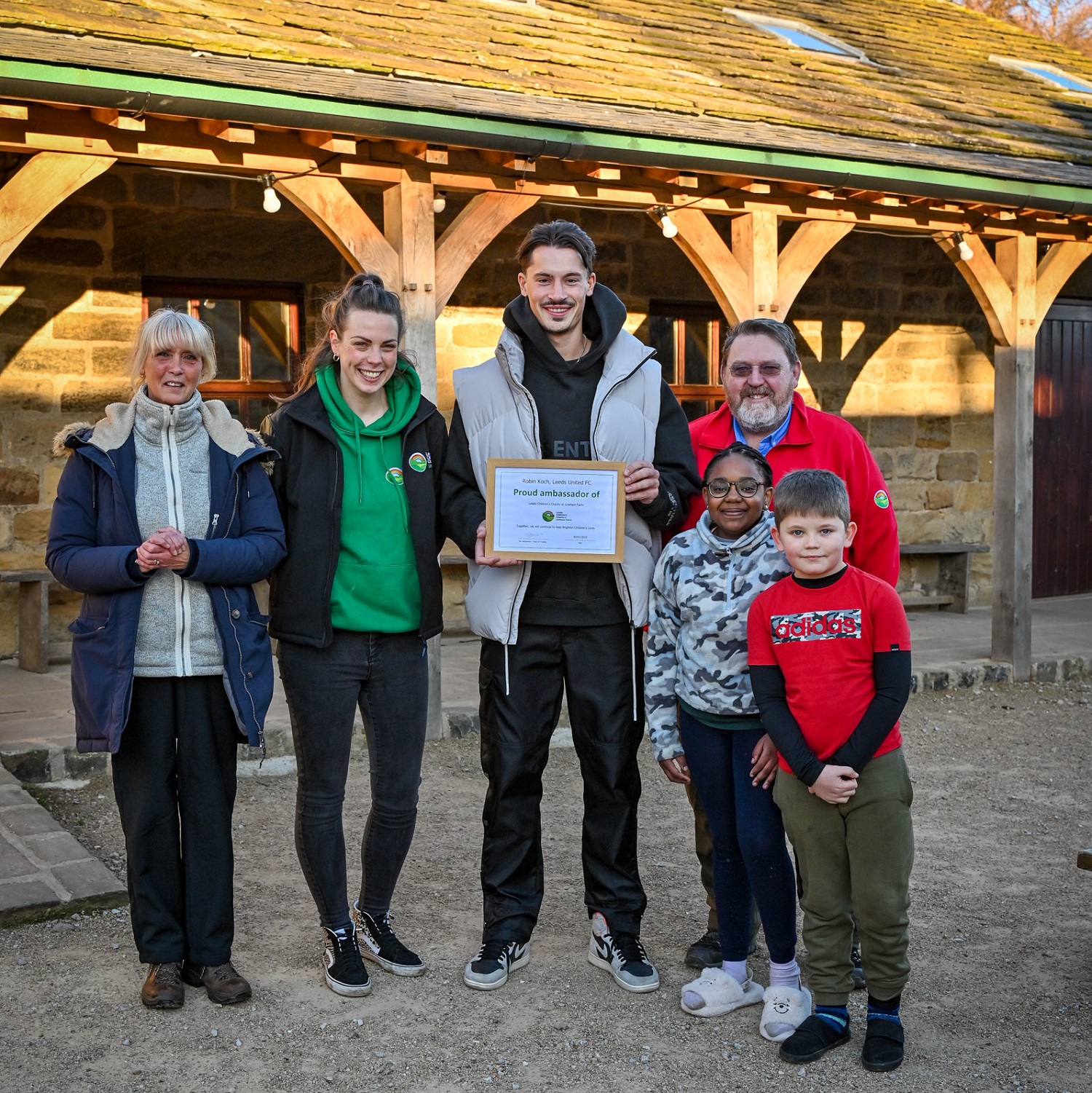 Robin's visits are also a chance for him to experience more of the city he lives and works within.
"For me, when you play for a football club, it's important to get to know the city and the people. Working for Leeds Children's Charity at Lineham Farm, I've met a lot of great people in Leeds.
"Of course, it's about all the children who deserve a good life but often don't have the opportunities. I had a very good childhood myself and I want to be involved in making sure that all those children have the opportunity to have a good life."
"The work that is done here is great, needs to be rewarded and I am really very proud to be able to make a contribution, even if it is not nearly as big as that of all the helpers at Lineharm Farm."
We were grateful to receive a generous donation from Robin during The Big Give's Christmas Challenge just before Christmas. Robin's thoughtful donation helped us reach our fundraising of £2,500 and our funds were matched to raise £5,000 in total.
"As a small, local charity, we're so proud and feel very humbled to have the support of Robin Koch. His help in promoting awareness to our cause is invaluable, but even more so, how he truly cares about helping to make a difference in the community.
"We value how Robin has chosen to help make a difference through such positive actions and inspiring the young people across Leeds. Sometimes, its these kind gestures, that can go the furthest!"
Jenny Jones, Fundraising Manager, Leeds Children's Charity at Lineham Farm
We are grateful to our ambassadors as their public profiles help raise awareness of the work we do. However, it is our supporters, donors, and fundraisers who keep us going and help make Lineham Farm the special haven it is to the children who visit us.
Can you support us?
Fundraising and monthly giving helps us keeps Lineham Farm a special place for the children. Your donations pay for children to spend time in a safe and happy environment, doing activities like riding bikes, climbing, learning about nature, and simply having fun.