The festive period can be a difficult time for the families we support, who often go without the things most of us take for granted. We are so thankful to our supporters who go above and beyond to make sure the children and families we work with can create happy memories together.
Christmas activity days 2022
We held a full weekend for over 150 children and families who are supported under social services, and a special Christmas residential for pupils from one of our partnered schools, Grimes Dyke Primary School.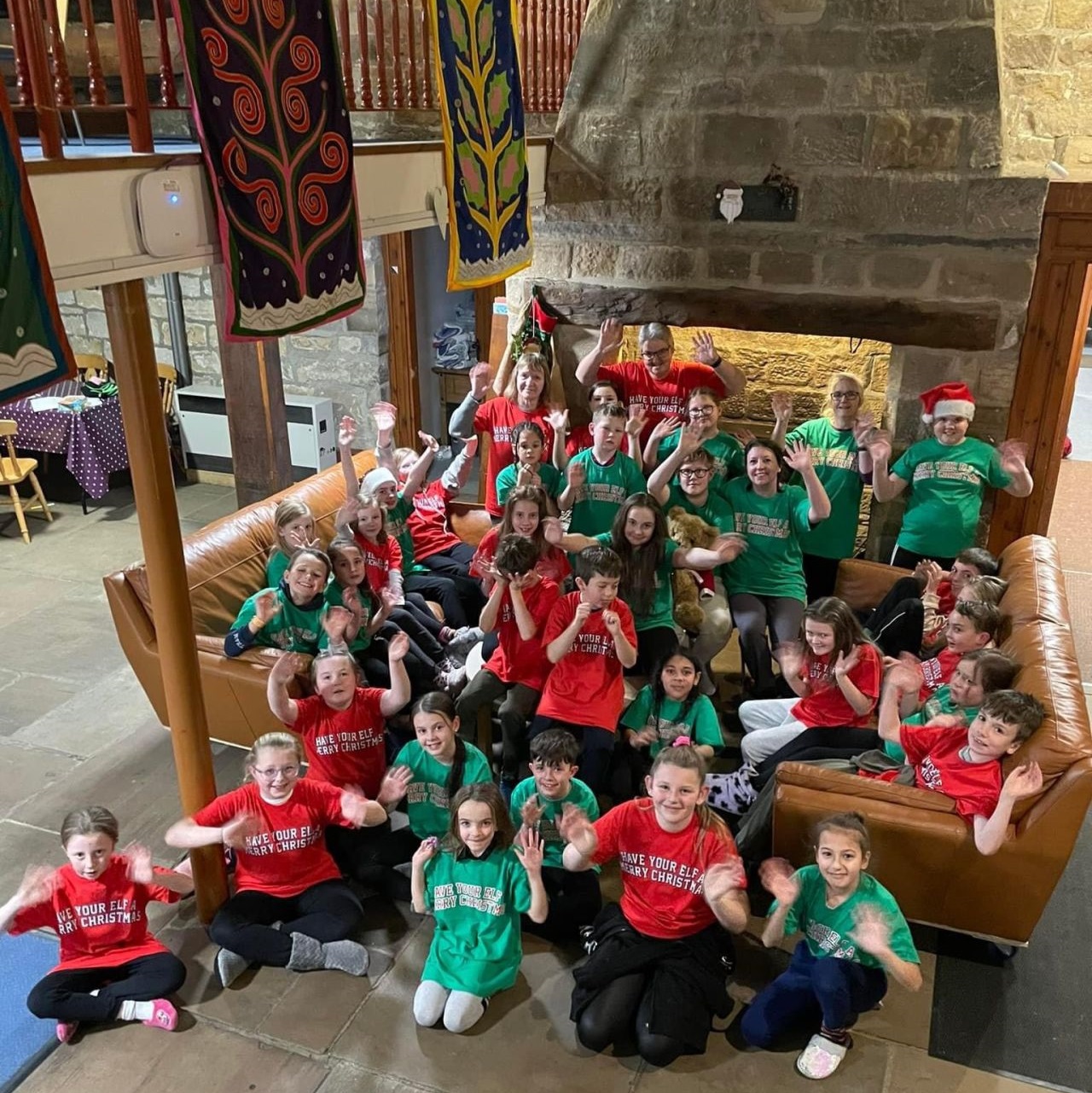 For our family activity days, we had a Santa's grotto, reindeer hunt, bushcraft, games, crafts, and wreath making. For lunches, we served; 95 jacket potatoes; 100 hot dogs and hot dog buns; four large catering tins of beans; three mountains of cheese; 120 bottles of fruit shoots and three double concentrate juice bottles; dozens of brownies and cupcakes; and countless home-made pizzas!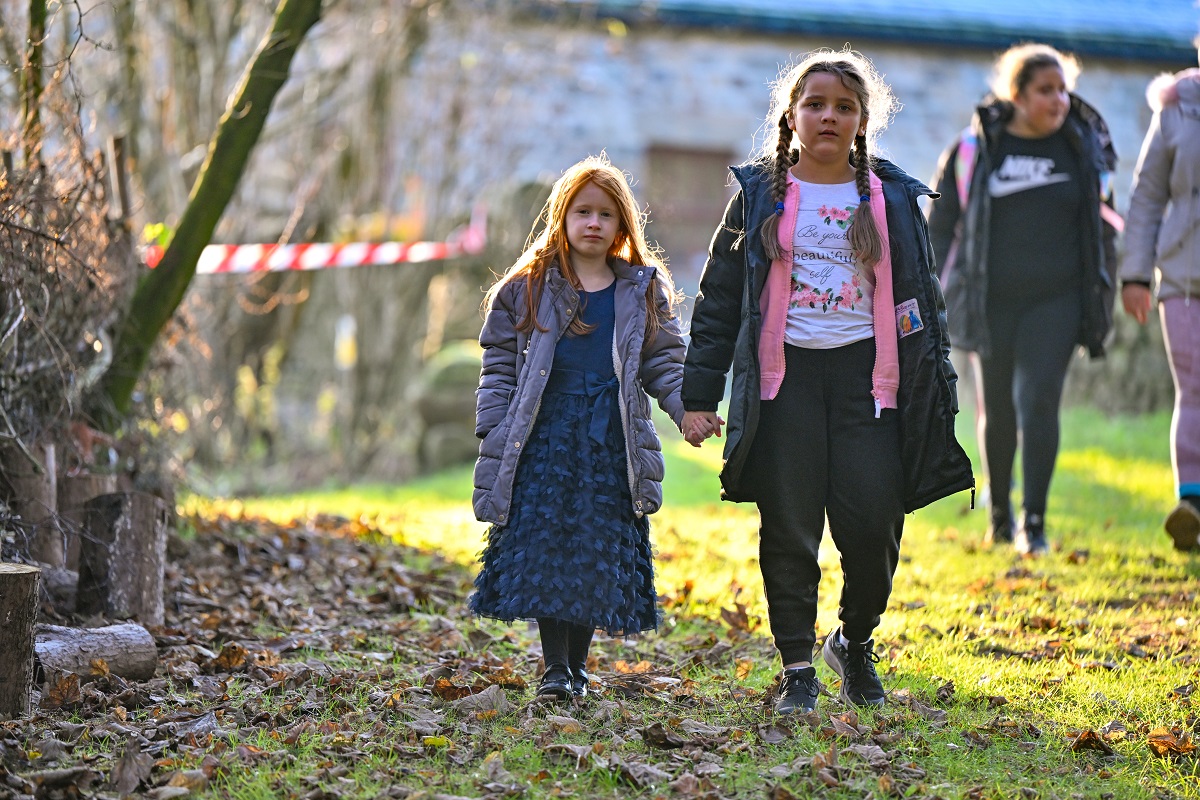 This is the second year that we have run our Christmas activity days and we LOVE them
The days are filled with so much happiness, excitement, love, and laughter. It's a really special day for families who face hardship, to spend time together as a family, sharing memories and being able to enjoy experiences that every child should have. There were lots of things we noticed throughout the days about family interaction, the children themselves, our activities and how positive adult input really helped in a short amount of time.
The children and their parents have a wide range of issues including autism, learning needs, ADHD, mental health and other child protection concerns.  For some of the parents, the event was exciting and will be their only Christmas dinner and party (often everything is outside of their price range). For others, it's really daunting, and they felt anxious particularly at the start of the day. Some worried about their children's behaviours and perception of others. We often have some children not wanting to leave the centre and go home as they struggle with endings and transitions.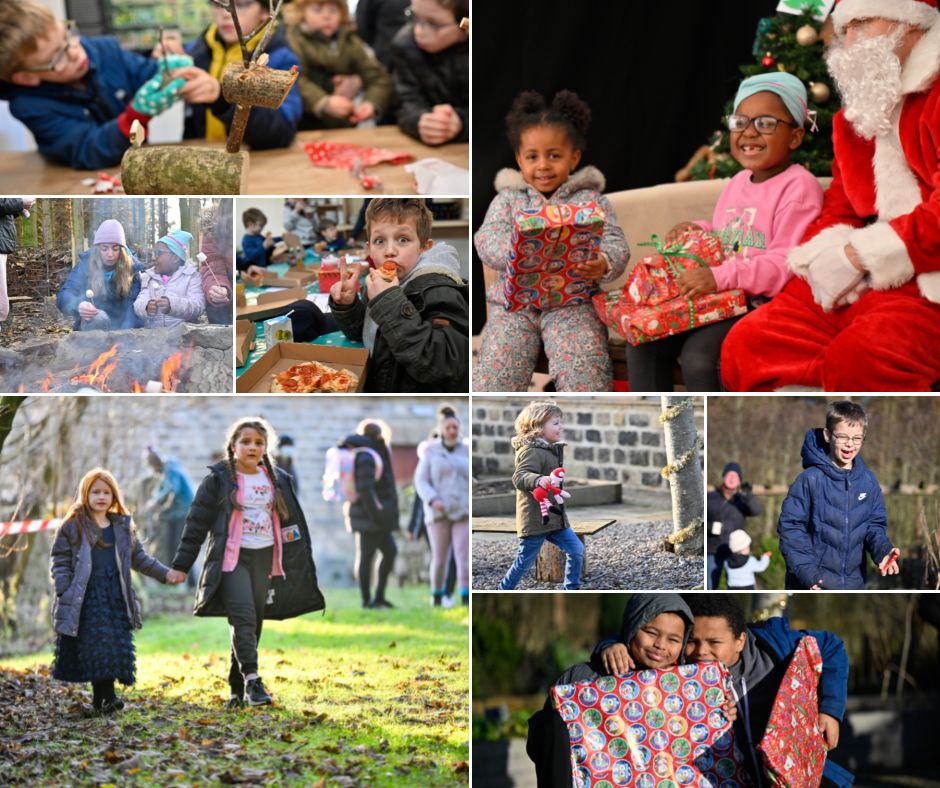 We had staff on hand to manage challenging behaviours and along with lovely volunteers, we ensured a very positive day out for everyone, creating Christmas memories to cherish. The one-to-one individual time to parents and children is so important, and we're very grateful that we're able to provide such meaningful work, to support some of the most in need families.
Sometimes, it's only the small things, the warm happy feelings, that can make change to last a lifetime.
A big shout out to all the amazing volunteers who it wouldn't have been possible to run the days without! From Santa and Elf, to the wonderful team at Handelsbanken who supported all the activities, to the team at LexisNexis Risk Solutions, who spent the day wrapping over 100 gifts and very small reindeer parts (individually!), and to Sign Post and Leeds MST for helping to co-ordinate and supporting the families.
With special thanks also to:
CGC Event Marquees for ensuring we had a tepee for our Santa's Grotto, fully lined, and heated for all of December.
thepizzaovenshop.com for providing (and cooking) free pizzas for the weekend.
Smiffys for gifting our Santa and Elf costumes.
Crown Jewellers Of Harrogate for providing the party food.
Leeds and Bradford MAG for delivering gifts and playing Santa.
AND to all the generous donations we received to make the weekend possible.
There were lots of things we noticed throughout the days about family interaction, the children themselves, our activities and how positive adult input really helped in a short amount of time.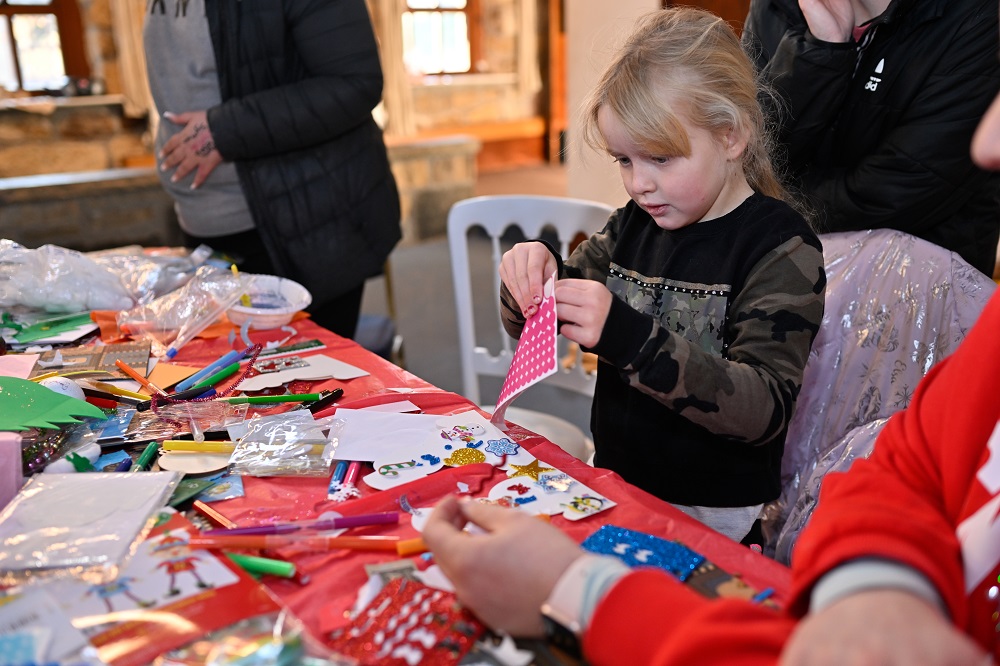 Christmas Gift Appeal
With thanks to the wonderful generosity of everyone who has donated to our Christmas Gift Appeal, we were able to support vulnerable children and families to have a brighter festive season over Christmas.
We have been truly overwhelmed by the generosity of all the businesses, individuals and organisations who have supported Leeds Children's Charity at Lineham Farm over the festive period. It is heart-warming to know that so many children who are at most in need had something special to open on Christmas Day, thanks to YOU. With your help, we ensured that all donated Christmas gifts were directed to the young people and families who need it most.
All gifts donated were distributed across our partners (social services/schools and other community groups) to ensure as many children as possible and families in need received some gifts and a little bit of extra help. Our partnered schools are those who serve the communities in Leeds that are in the highest indices of multiple deprivation. As well as working alongside schools we work with fabulous community and other charitable groups who work in the heart of some of the most deprived areas in Leeds, who deal with families on a day-to-day basis. Lastly, we helped distribute many gifts across the social services network to those families who are perhaps under child protection, foster, disadvantaged and underrepresented communities and caring services.
"The relief and thanks on parents faces, when we tell them we have gifts for them to give their children, is always incredibly emotional." Social Worker, East
'The gifts donated will make such a difference to our families and some will now not have to choose between heating their home and getting their child a gift for Christmas.' Family Outreach Worker, Hunslet Children's Centre.
HomeServe Boilers
Boxclever Consulting
SkinWorx Clinic
Lloyds Relationship Support Team (RST)
Emovis
BWB Consulting
HSBC Wealth Team
SKY
Mot MacDonald
Chapel Allerton Lawn Tennis & Squash Club
Talbot Primary School
Motorcycle Action Group Leeds and Bradford
Aire View Care Home
Clearwater International
Daisy Office Data Centre
Kinnerton Confectionary
Kelling Group
Recovery Runners
Shadwell Parish Council
The SnowBall Charity
Arma Litigation
Right Fuel Card
Troy Foods
Dream Big Digital
St James' Hospital Pharmacy Department
Telescope Group
UCKG HelpCentre
Sodexo
Transition Partners
Lantern UK
Nuffield Hospital – Physiotherapy Department
Hawkins & Associates
HAYS recruitment
LexisNexis Risk Solutions
Buckle Barton
Ich Services
Synap
Bison Assist
Sulzer Pumps UK Ltd
North Brewing Co
DLA Piper UK LLP
Sellick Partnership
Howley Hall Golf Club
City Sprint
Castleton Mill
RWO Associates
Clear Edge Search and Selection
Meanwood Group Practice
HM Revenue and Customs
Natwest – Chapel Allerton
Castle Grove Masonic Lodge
EMR Group
Philippa Lyall – Independent Usborne Retailer
Emma Dickinson – local church collection
Nikki Bell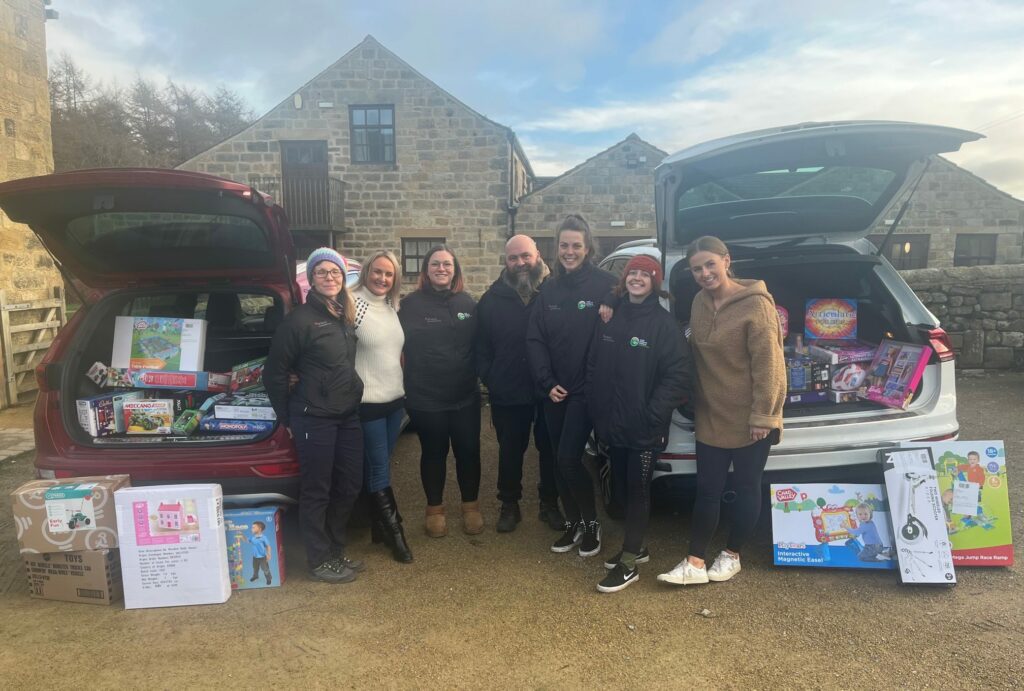 Fundraising Shout Outs 2022
Here are just a few of some of our amazing supporters over 2022:
Kelling Group – for choosing us as one of the three charities they support, all who carry out incredible work helping our communities. Their fundraising efforts have raised an incredible £27, 000 over 2022! Read more about their work here.
CSW Process – donated a very generous £10,000 which has enabled us to build a new loft in our barn. This new space provides valuable storage area for activity equipment and has enabled us to collect and distribute 1000's of Christmas presents for our Christmas appeal this year.
Sir George Martin Trust – for helping us to get our new cooking scheme off the ground and up and running, something which we will now continue to develop into 2023 and beyond!
HSBC Leeds – for awarding us £30,000 so we can fit new flooring throughout the centre!! This is essential for the longevity and will really help to create a warm and more homely feeling for the children.
Tesco Community Grants – we were so pleased to be a £10,000 golden ticket winner! Wow! This funding has helped us upgrade our lighting to be more energy efficient, helped us purchase some new bikes and support our Christmas delivery work.
Emovis – funded some new outdoor activity clothing for our staff.  The team (and children) are out in all weathers, rain or shine, so it's important that we have the correct clothing for the outdoors.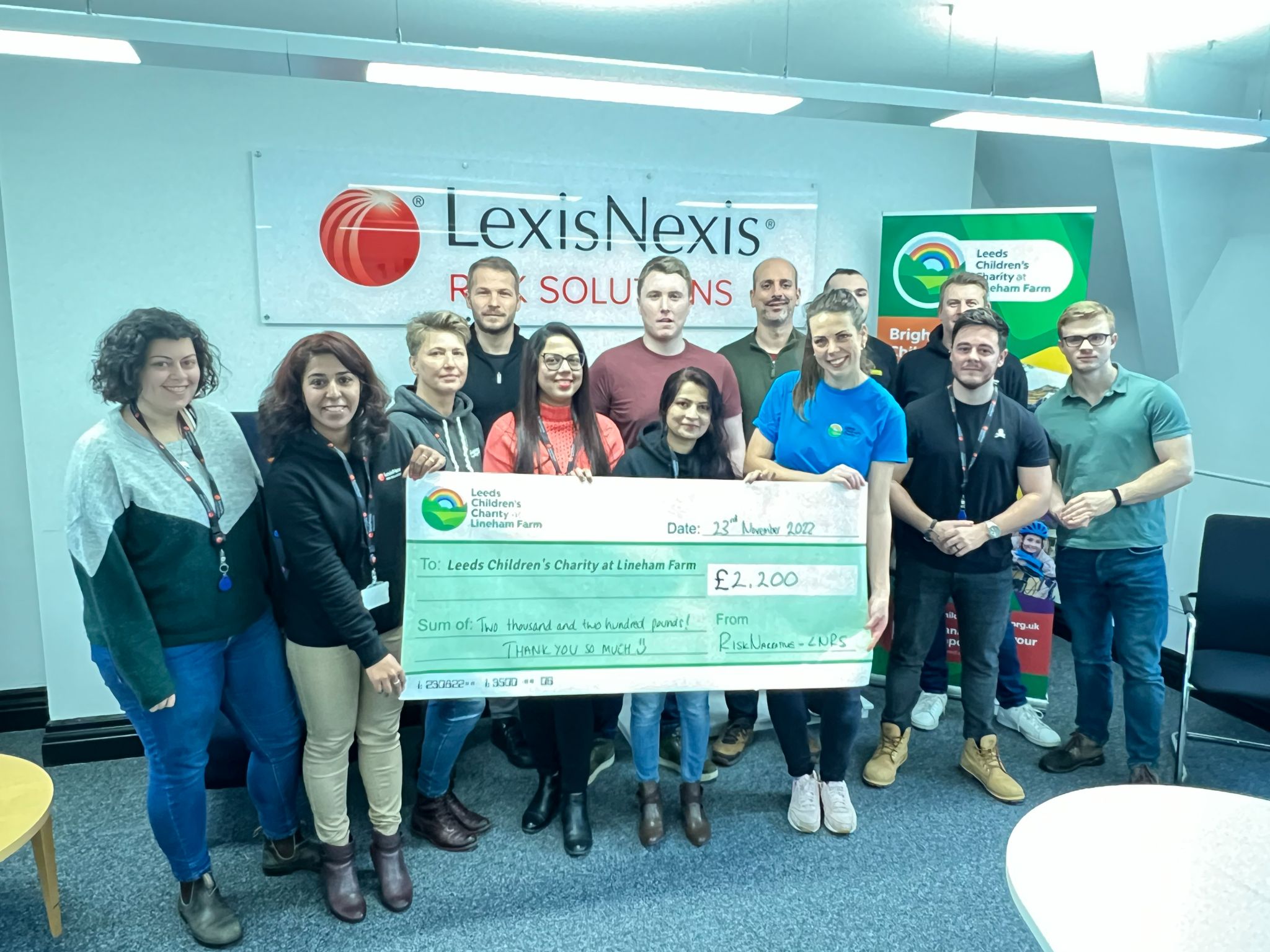 LexisNexis Risk Solutions – the team raised an incredible £2,000 from taking part in a sponsored walk around the Yorkshire Dales, Malham Cove.
The Strength Box and Elite Step – Reiss, Dan, Callum and Charlotte from The Strength Box, Leeds took on the National 3 peaks, encountering snow, rain, wind and hail (with a bit of sunshine of course!) and raised a fantastic £3,000 – huge well done!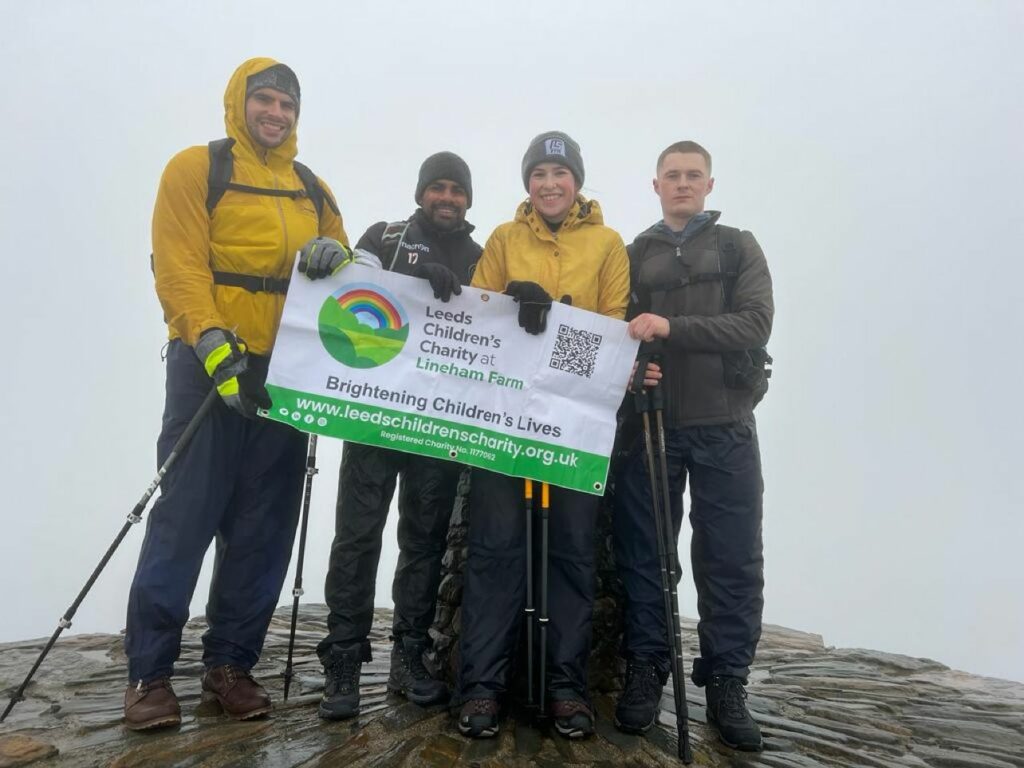 Some of our new Business Supporters
These business have all joined as new Business Supporters this year:
Lantern UK
Forge Recycling
City Sprint
EMR Metal Recycling
We welcome them to the community of likeminded individuals and businesses committed to making a difference in children's lives and supporting those families in Leeds who need us most.
See more of our Business Supporters here.
Could you donate monthly?
Even as little as 13p per day pays for a child to experience Lineham Farm for the first time!