It is often easy to overlook the power of local communities, yet there's no doubt that when we work together, we can drive real change and transformation. Behind the scenes in Leeds, there are a host of local charities and community initiatives that are quietly making a world of difference to local families and children in need. That includes the work we do here at Leeds Children's Charity at Lineham Farm, providing unforgettable breaks and valuable learning experiences to disadvantaged children in Leeds.
Today, we want to talk a little about how you can help families in need in Leeds. By coming together as a community, we can all help make a difference in the lives of those who need it the most. Here's more about how you can help.
How can I help families in need near me?
If you're wondering how to help a local family in need, we've rounded up some of the best ways you can support families in need in Leeds.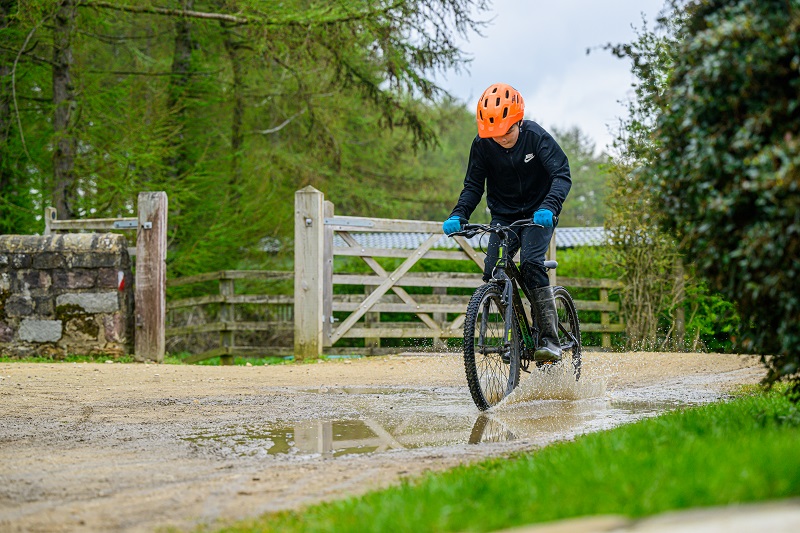 Donate to Leeds Children's Charity
If you'd like to directly support the work we do here at Leeds Children's Charity at Lineham Farm, financial contributions help us enormously. Donations enable the charity to continue its vital work in providing respite breaks and opportunities for disadvantaged local children. You could consider a one-time donation to help support the work we do. Or, if you're able, becoming a regular donor goes a huge way towards helping to sustain our ongoing efforts to brightening children's lives.
Volunteer your time
If you're wondering how to help a local family in need, volunteering is a fantastic way to get involved with the local community. It allows you to put your time, skills and energy into helping support families in the Leeds area. There are a lot of great local organisations and initiatives you can get involved with that focus on assisting families and children in need. It's a way to use your time to make a meaningful impact on the lives of local families.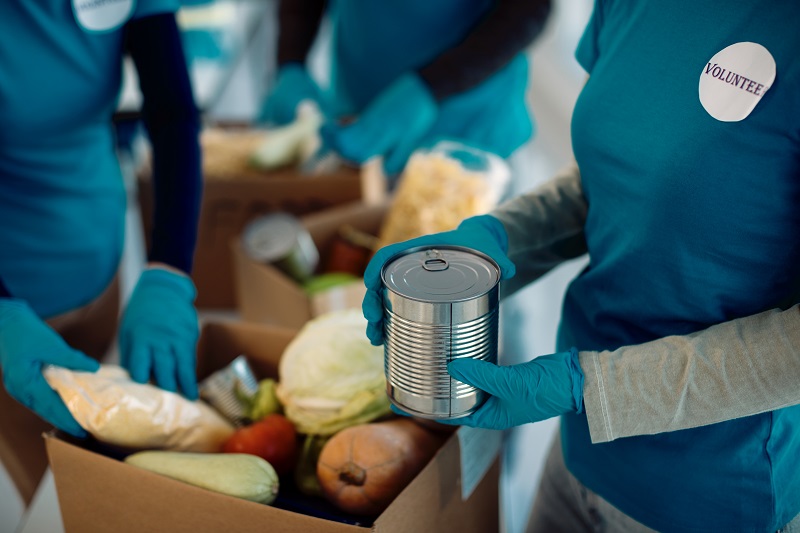 Here are just a few great opportunities to look into:
Organise fundraising events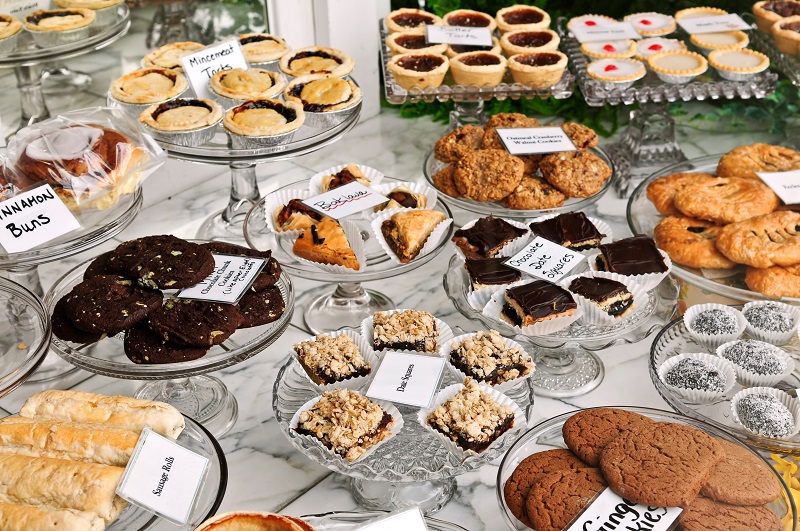 Another great way you can support local charities is by organising fundraising events. There's a host of great events you could plan as an individual, with friends or at work. Donating the proceeds to a charity that helps local families and children is a great way to help improve the lives of others while having fun along the way too.
You could…
Host a charity bake sale
Plan a sponsored walk, run or bike ride
Hold a coffee morning
Organise a bric-a-brac or car boot sale
Have a fancy dress or dress-down day at work
Run a raffle with donated prizes
Skydive or bungee jump for charity
Check out more fundraising ideas
Spread the word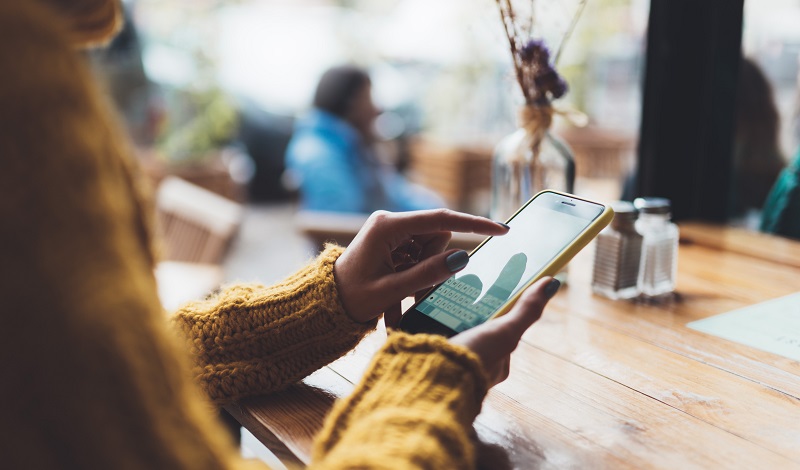 We know that not everyone always has the free time or spare money to contribute to charity. The good news is, helping charities and local initiatives can easily be done simply by helping spread the word.
Social media is a powerful tool. Helping charities out by following and sharing their stories, updates and events across social media platforms like Facebook and Instagram is a great way to get their message out there and shine a light on the important work they do. This valuable exposure can help charities attract even more supporters, donors and volunteers.
Donate goods and supplies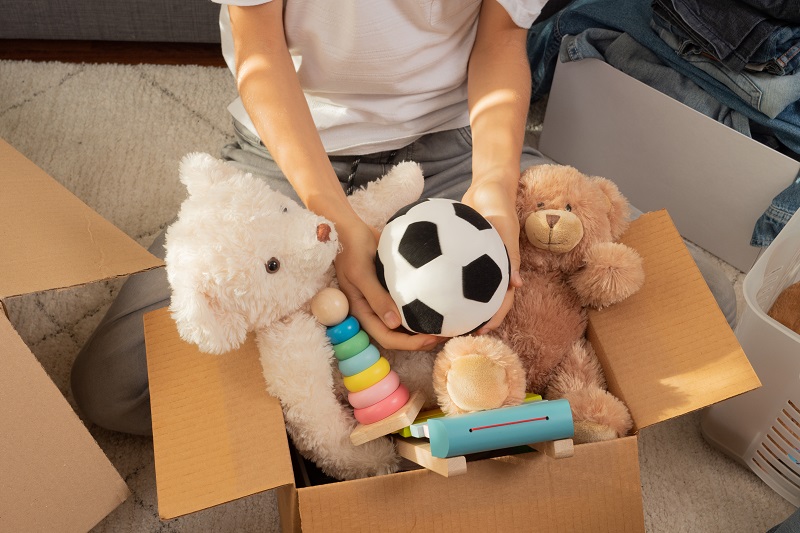 Monetary donations aside, many local charities also accept donations of goods and supplies. This could include items such as clothing, books, toys, stationery, arts and crafts supplies and personal care items, all of which can go a long way towards helping families in Leeds. If possible, it's best buy new items specifically to donate to ensure families receive safe, quality items. Some charities will accept donate unused goods you no longer want or need, which is a fantastic way to also promote sustainability and reduce waste. Always check the individual charity's website for specific requirements.
At Leeds Children's Charity at Lineham Farm, we accept donations of new clothing, toys, toiletries, activity equipment and more. You can read more about it on our blog, 'The best charity gifts for children in Leeds'. We also have an Amazon Wishlist for easy giving.
When it comes to used items, donating to local charity shops is a great way to declutter your space and live more sustainably while helping charities continue to carry out the essential work they do. Clothing, accessories and household items can find a new lease of life when donated to local charity shops, giving someone else in the community to chance to purchase affordable items they need or want while raising money for charity.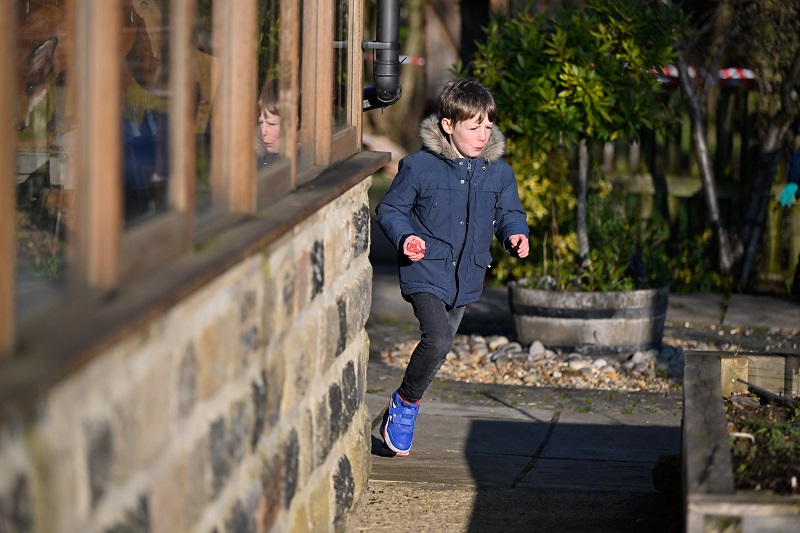 Supporting local charities and community initiatives that focus on helping children and families in need is a powerful way to make a difference. At Leeds Children's Charity at Lineham Farm, we're just one of many organisations dedicated to improving the lives of families in need in Leeds. By volunteering your time, fundraising to raise money, or making a one-off donation, you can make an enormous difference to the families and children who need it most. Together, we can help contribute to a brighter future for local families in need.
Can you support us?
Fundraising and monthly giving helps us keep Lineham Farm a special place. Your donations pay for children to spend time in a safe and happy environment, riding bikes, climbing, learning about nature, and simply having fun.