Leeds Children's Charity at Lineham Farm is all about creating lasting memories and valuable learning experiences for the children of Leeds. A big part of this is spending time with nature, and what better place to do this than in the heart of the Yorkshire countryside, where we have miles of beautiful countryside right on our doorstep?
Lineham Farm is a 17th-century farmhouse surrounded by 120 acres of outstanding natural beauty, with fields and woodland that we make the most of every day. It's the perfect place to introduce children to nature – many of whom may not have had the chance to venture far beyond the city. For them, the sight of rolling fields, farm animals and the simple joy of breathing fresh country air is a magical experience.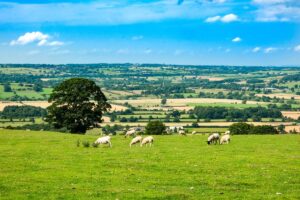 Today, we're taking a closer look into the benefits of nature for children and the joy it brings to the children we work with and supports. Keep reading to find out more and learn why safe havens like Lineham Farm are so important to disadvantaged children.
The benefits of nature for children
In the peaceful surroundings of Lineham Farm, children not only enjoy playing in nature, they spend time engaging in activities that nurture their physical, mental and emotional well-being. Here are just some of the many wonderful benefits of nature experiences for children.
Physical fitness: Time spent outdoors running through fields or cycling through woodlands is not only fun, it boosts health too. Our outdoor activities promote physical fitness, helping children to develop strength and agility. Learning about and engaging with physical fitness early on helps foster a love for being active and outdoors in children, which can benefit them throughout the rest of their lives.
Unleashing creativity: Nature helps spark creativity and curiosity in the children who visit us at Lineham Farm. We always encourage children to observe and appreciate the world around them, and it's always truly impressive to see how the natural environment inspires them.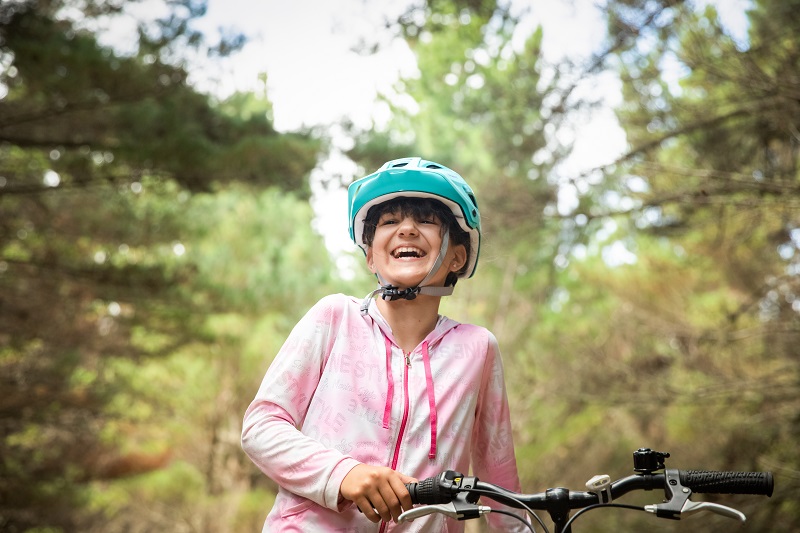 Enhanced mood: There are many proven benefits of natural light for children, with exposure to the sun directly linked to improved mood, and a healthy boost of vitamin D. Sunlight stimulates the production of serotonin in the brain, reducing symptoms of anxiety or depression in children. This means that spending time outdoors makes children feel happier and more relaxed.
Problem-solving: The great outdoors presents its fair share of challenges, and we think that's only a good thing. Children here learn to overcome obstacles and solve problems every day. Whether it's figuring out how to navigate their way through the woodlands or building a shelter, nature encourages critical thinking and adaptability – skills that serve the children well in their day-to-day lives.
Emotional well-being: Surrounded by nature provides a unique comfort. It's a space where children can be themselves, learn to cope with stress, manage their emotions and find some peace in the beauty of the world around them. For children with chaotic home lives, it's a very welcome respite. It's our hope that the strength children find at Lineham Farm helps them navigate any difficult circumstances they face after they leave.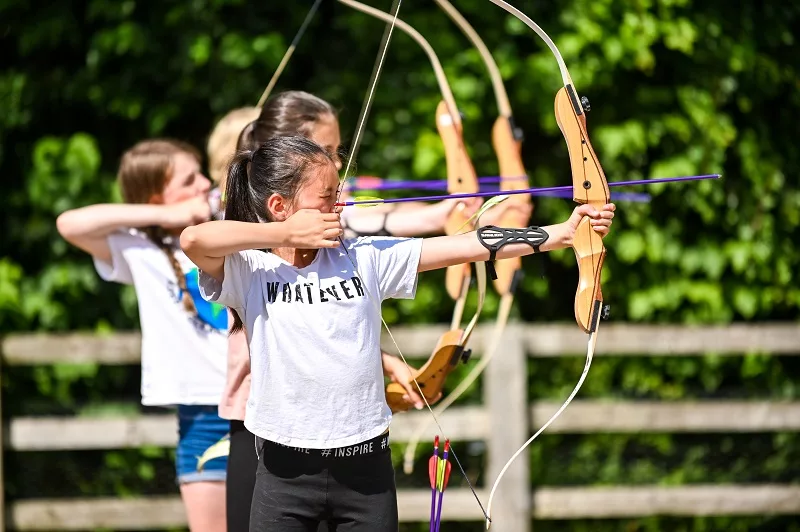 After spending time connecting with nature, 84% of children felt that they were capable of doing new things and 79% of children reported feeling more confident in themselves.
Research and studies overwhelmingly support the benefits of nature for children and child development, including The People and Nature Survey for England. Children who spend more time outdoors are shown to have improved mental health, increased creativity and better problem-solving abilities.
The beautiful Yorkshire countryside combined with the nurturing environment of Lineham Farm empowers children to discover, learn and grow in ways that significantly enhance their lives.
The importance of a safe haven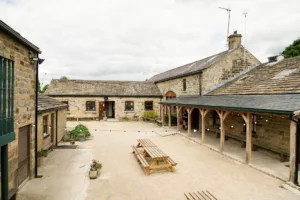 Lineham Farm is a safe haven for the children who need it the most. A quarter of all children in Leeds live in the most deprived areas of the city, and they face challenges that most of us can't imagine. They often lack the opportunities to explore the natural world, visit farms and experience the countryside.
In the peaceful surroundings of Lineham Farm, children not only get to enjoy playing in nature, they can engage in a range of outdoor activities that nurture their physical and emotional well-being. These activities range from outdoor learning for children, including learning about wildlife and bushcraft, to outdoor games for children like fun team games.
For those children who don't often have the chance to explore beyond the city limits, Lineham Farm offers a unique escape. It's a place where children can find peace, play and learn freely in the great outdoors and experience a sense of safety that they may otherwise be lacking. It's somewhere every child can be themselves – something that every single child deserves.
Your support can make a lasting impact on the lives of the children that we help here at Lineham Farm. By donating to Leeds Children's Charity at Lineham Farm, you can help ensure that more children get the chance to experience the benefits of nature.
If you're looking for ways to support Leeds Children's Charity at Lineham Farm, either as an individual or a business, you can find out more here. Fundraising and monthly giving helps us keep Lineham Farm a special place for the children.