As summer fades behind us and the autumnal colours start to emerge, we want to take a moment to celebrate some of the fantastic fundraising events held over the summer. We couldn't do the work we do today without our incredible supporters. Such generosity and dedication helps us to continue our mission of Brightening Children's Lives!
There are so many fun and inspiring ways that our local communities come together and raise funds for many good causes. Here we take a look at some of the highlights from the summer. And if you're feeling inspired, take a look at some other charity fundraising ideas here.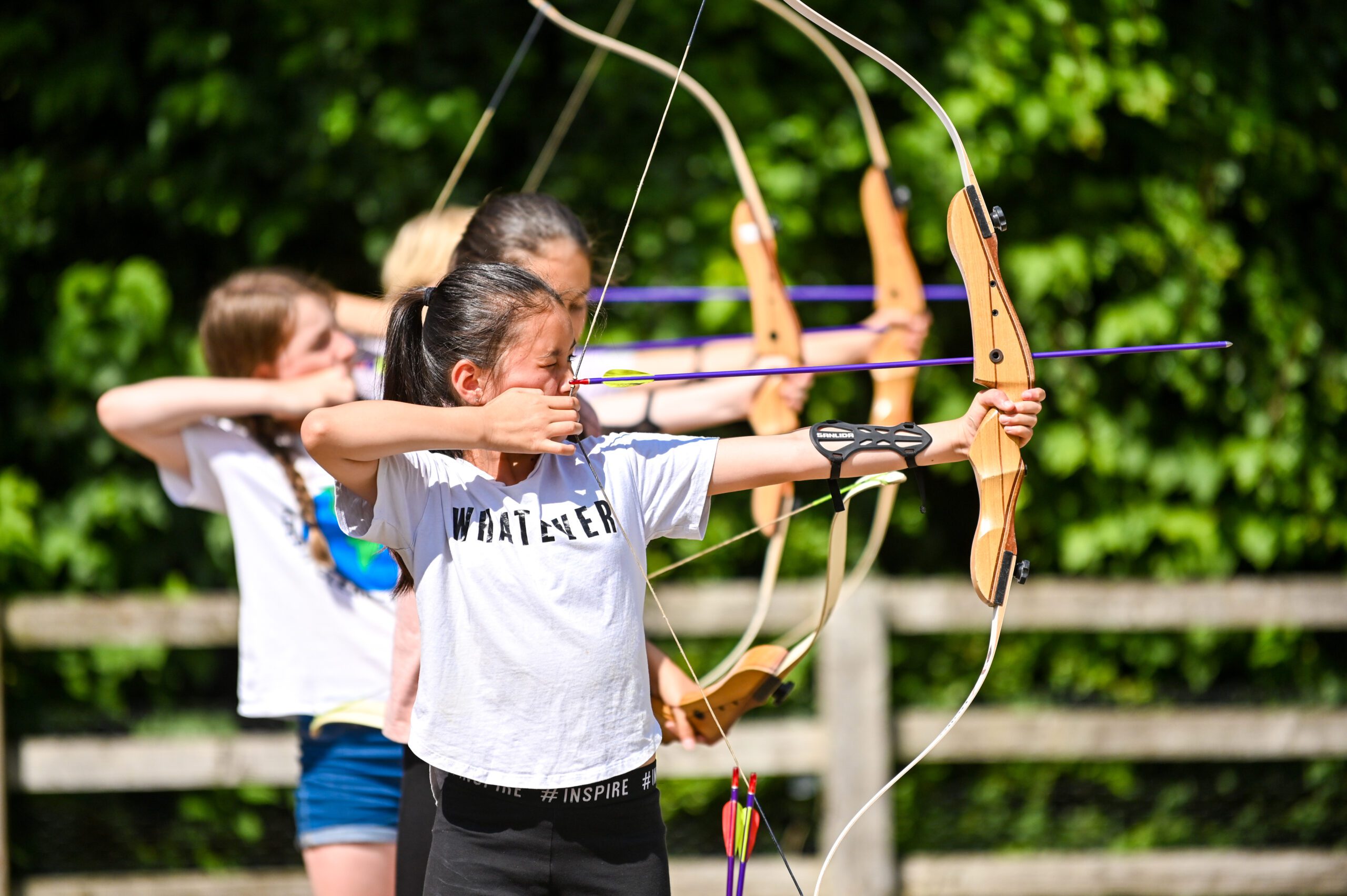 Challenge Events
We witnessed some remarkable events this Summer, with many wonderful teams taking part in a series of thrilling and exhilarating challenges to help fundraise and support our mission and champion the children of Leeds.
HW Global Yorkshire Peak Challenge
The HW Global team in July embarked on the famous Pen-Y-Ghent, a stunning and extremely challenging 10-kilometer hike and part of the Yorkshire Three Peaks. Their exceptional achievement saw them exceed their fundraising goals by an incredible 27%, with donations generously contributing towards our 30 for 30 camping campaign which will enable us to welcome even more young people to Lineham Farm.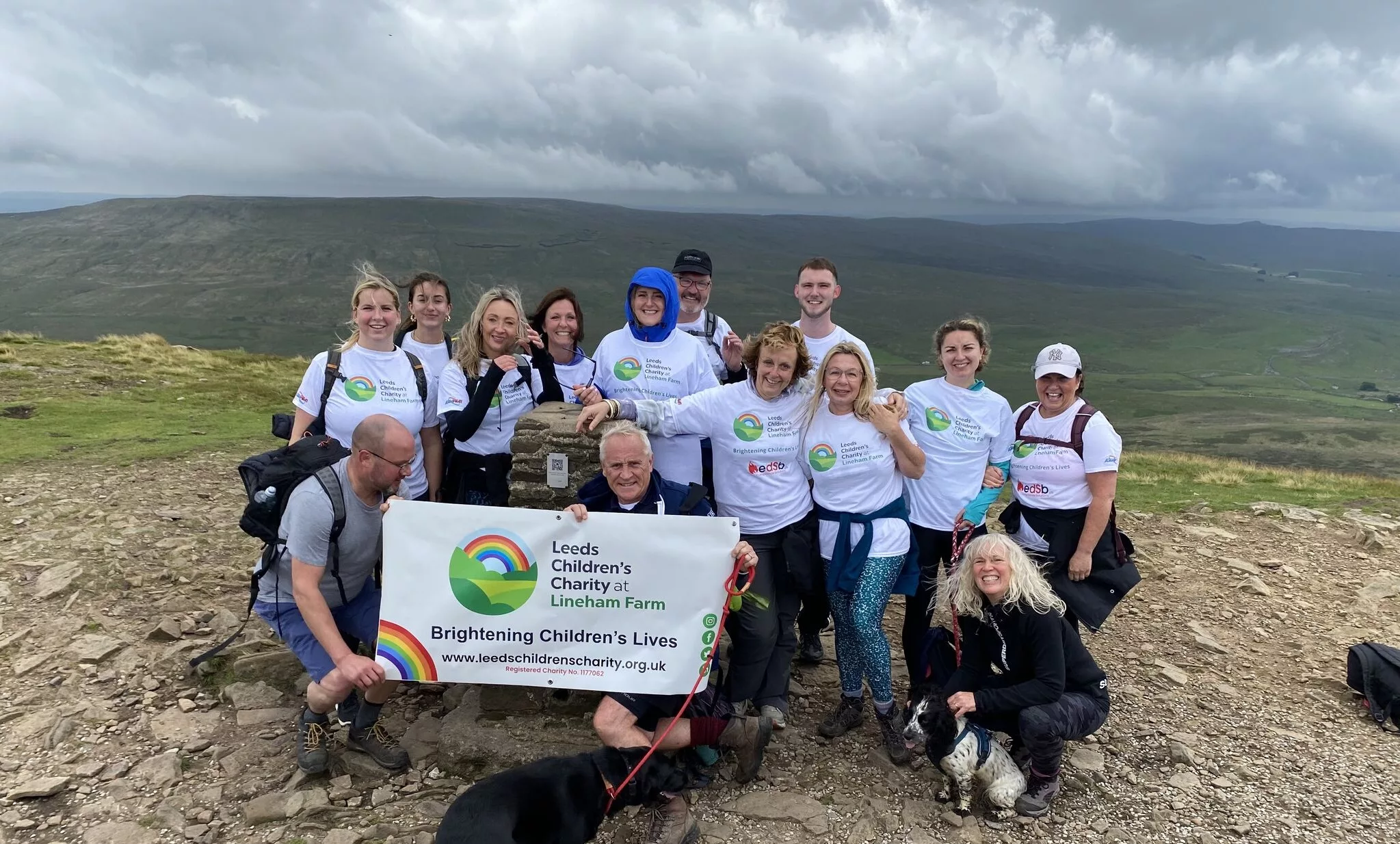 Risk Narrative Peak District Challenge
We were delighted to be the chosen charity for the incredible Risk Narrative team at Lexis Nexis Risk Solutions for the second consecutive year. The remarkable team of 20 undertook a very well mapped (across some of the most stunning scenes)  22-kilometer walking challenge in the beautiful Peak District, to wholly support the young, disadvantaged people of Leeds by helping us provide them with a stay at Lineham Farm and a break away from the challenges they face in their daily lives.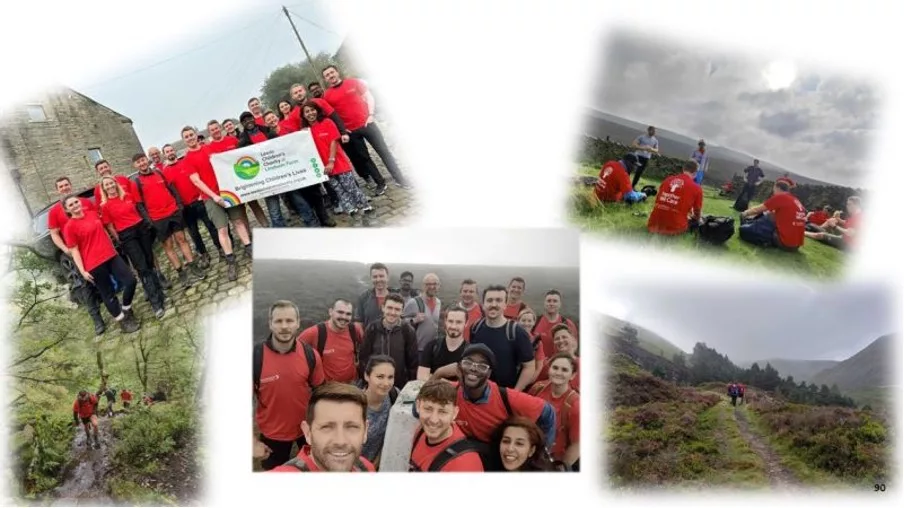 CMB Coast to Coast Cycle Challenge 
Thirteen employees achieved an astonishing accomplishment and successfully conquered a gruelling coast-to-coast bike ride, covering 140 miles distance in just three days! The adventure took them on an iconic cross-country journey from Whitehaven to Sunderland, passing through the northern Lake District before climbing the Pennines and descending to the railway paths of County Durham. This great challenge was driven by their incredible commitment to support and help make a difference to two charities close to their hearts. Leeds Children's Charity at Lineham Farm were honoured to be selected as one of their chosen charities.

Team Fundraising Challenges
We witnessed some wonderful fundraising challenges all centred around the spirit of teamwork, with the shared goal of supporting our mission. These dedicated teams are instrumental in helping us provide remarkable experiences for the young and disadvantaged children of Leeds, helping them to experience childhood as it should be.
LNT Group Dragon Boat Race
The LNT Group assembled an incredible team of enthusiastic employees to take part in an annual Dragon Boat Race on the River Ouse, battling it out for the prestigious Challenge Trophy, as well as fundraising for Leeds Children's Charity at Lineham Farm. The team's incredible performance placed them in an impressive 8th position out of 36 and made an impact for the young people of Leeds. We are looking forward to going to the awards ceremony for this event on 26th October.
Leeds University Medics and Dentists Netball Tournament (LUMDN)
During their most recent tournament, the Leeds University Medics and Dentists Netball Club participated in incredible fundraising efforts all to support Leeds Children's Charity at Lineham Farm. They hosted a Bake Sale and conducted a Raffle competition, raising funds to contribute towards Lineham Farm's new campsite and helping us on our mission to expand our delivery and welcome even more young people to Lineham Farm.
There were some wonderful raffle prizes, to name a few…
2 x ticket voucher for Leeds Rhinos 2024 Betfred donated by Leeds Rhinos
Family voucher for Swithen Farm donated by Swithen Farm
Family ticket for The Deep donated by The Deep Hull
Experience Days voucher donated by Experience Days.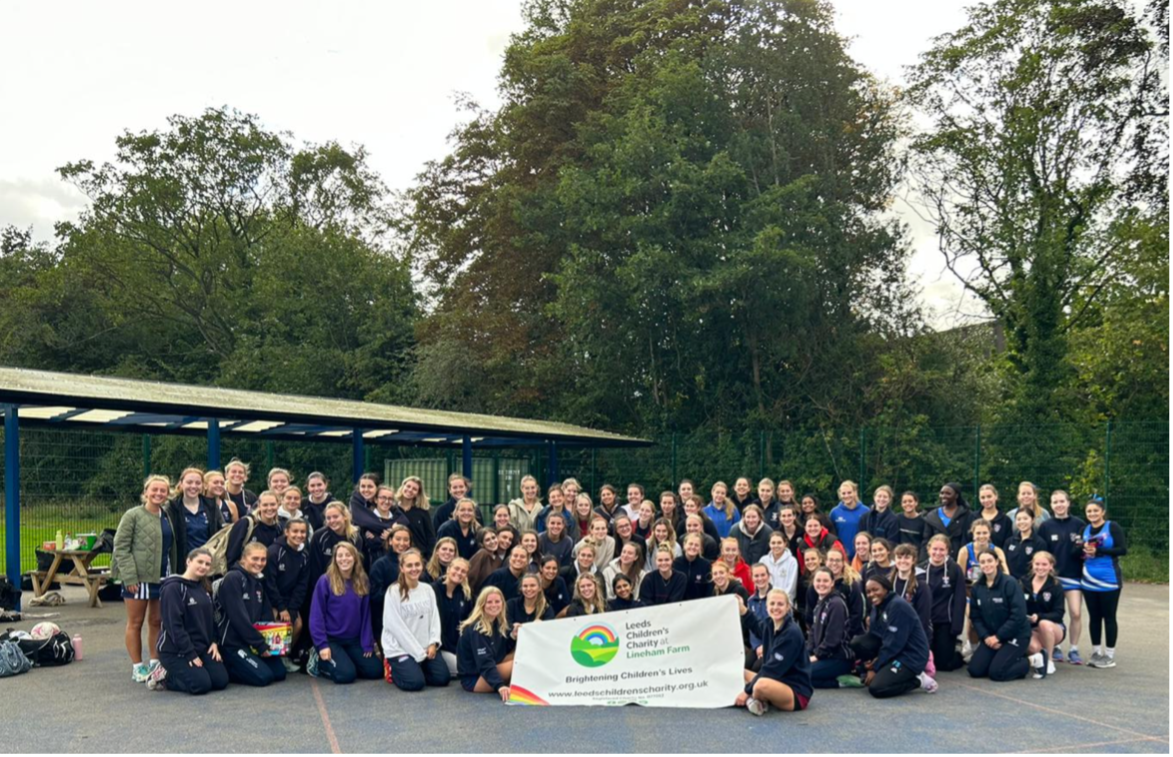 Quirky Fundraising
We were privileged to be a part of some incredibly imaginative fundraising activities this Summer. Teams were rallied to deliver a variety of creative fundraising initiatives and to have fun whilst supporting the work of the charity.
AON's 2023 City Centre Treasure Hunt
The incredible team at AON Leeds got creative and crafted a city-wide treasure hunt which took place in the heart of our community. Several teams took part in the challenge, engaging in a head-to-head race to the finish line, solving cryptic clues and taking part in team tasks, all to raise money and awareness for Leeds Children's Charity at Lineham Farm and the disadvantaged young people who we work with.
View this post on Instagram
Get Baked Roasting Challenge
Leeds Get Baked Bakery organised a one of a kind bake sale to help support the charity and our cause. They designed an entertaining fundraiser which allowed customers to add personalised messages to their order, all of which were carefully chosen by the owner, delivering humour, light-heartedness and some gentle teasing to the recipient of their baked goods. The initiative was a huge hit amongst their customers, and the wonderful team continue to support local charities through their creative baking!
View this post on Instagram
The Springs Farm Fundraiser
We were delighted to collaborate with The Springs Shopping Centre and deliver a Farmyard Fundraiser event which was specifically designed to benefit and support the efforts of Leeds Children's Charity at Lineham Farm, as well as provide a fun, free-to-attend family event during the Summer Holidays. Teaming up with Ellenbeck Mobile Farm, we brought our farmyard friends for a day out to meet the people of Leeds. Alongside this we organised craft activities and fete games for a fun-filled family day of Farmyard Fundraising for all to enjoy.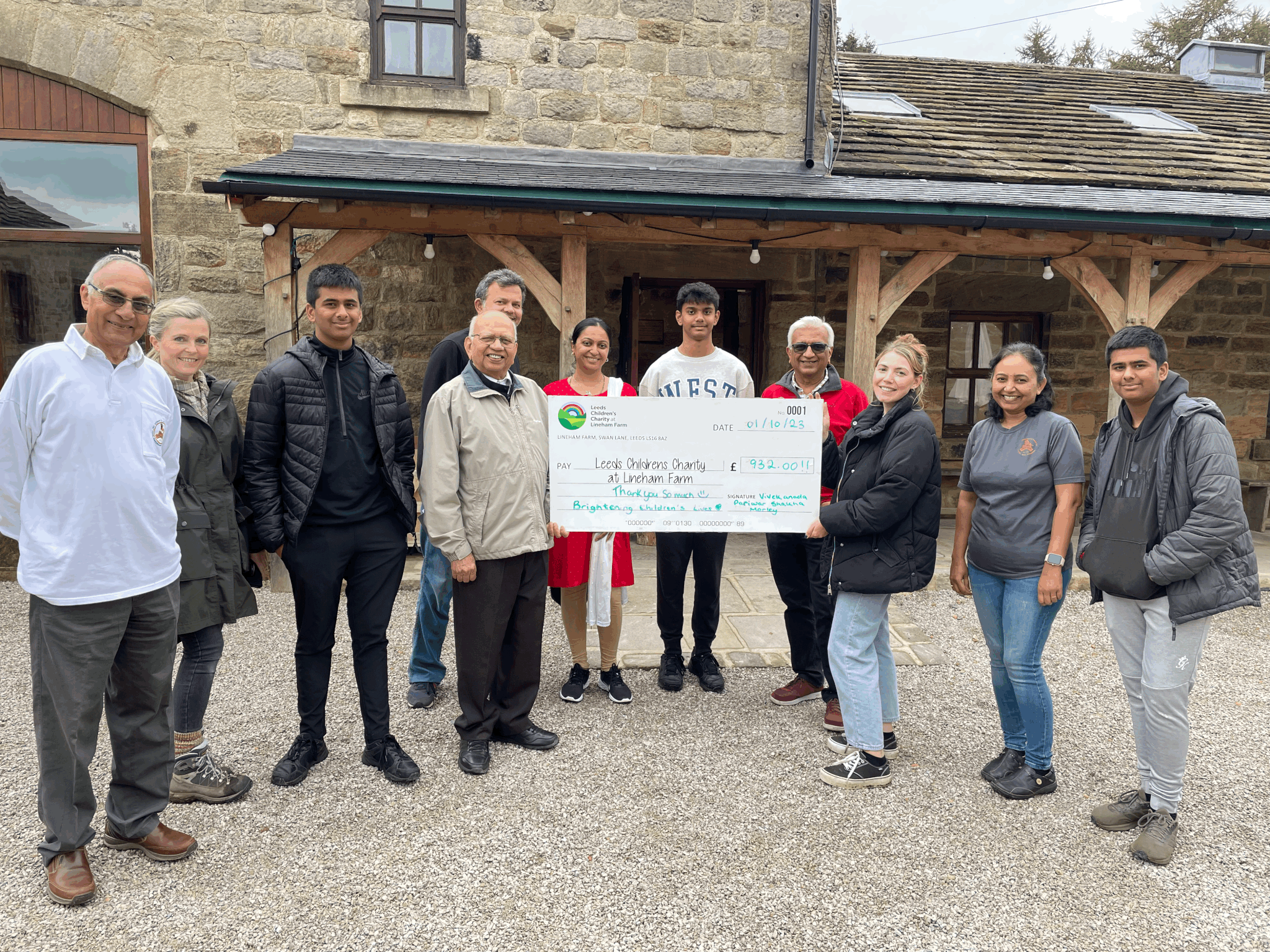 Community Fundraising
We take great pride in being active members of the Leeds community. Numerous local community groups generously contribute to our cause through their fantastic fundraising efforts. Their incredible contributions not only aid our cause, but in turn extend a helping hand to the wider community, particularly those who face greater disadvantages. We're incredibly grateful for all of their dedication and efforts.
Yarnbury Beer Festival
The Yarnbury Beer and Music Festival is one of the most popular in Yorkshire and has been held annually since 2010. It it's 13th year, Leeds Children's Charity were honoured to be chosen as one of their charities whom they support throughout the event.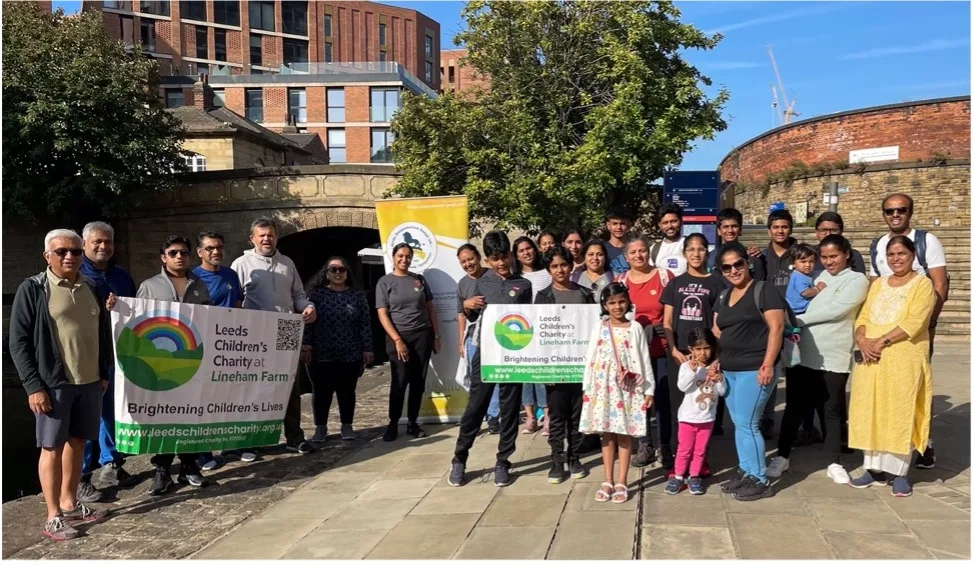 HSS-Uk (Vivekanand Parivar Shakha, Morley) Leeds – Liverpool Canal Walk
The remarkable HSS-Uk (Vivekanand Parivar Shakha, Morley) organised a 10 kilometre walk along the picturesque Leeds Liverpool Canal route to help support us on our mission and help us to champion the children of Leeds. HSS Sewa are a wonderful community group who are dedicated to helping and contributing towards causes in their communities by organising fundraisers and activities that benefit charities across the UK.
Do you have a brilliant idea for a fundraising campaign on behalf of Leeds Children's Charity at Lineham Farm? We'd love to hear from you! If you are looking for some inspiration for your next challenge, have a look at these charity fundraising ideas.