Helping us provide respite and create happy memories
We are dedicated to brightening children's lives by providing unforgettable breaks to the young people in Leeds who need it most. We work with the most disadvantaged children in the city, offering them respite from difficult home lives, and a chance to make happy memories.
A week's stay at Lineham is packed with activities, play, and delicious homecooked meals, complete with a warm, cosy bed to sleep in. It costs around £50 per day for a child to visit Lineham Farm.
Our supporters, fundraisers, donors, and business supporters make it possible to welcome over 2,500 children to Leeds Children's Charity at Lineham Farm every year. These efforts make Lineham Farm available to the families in Leeds who most need the support.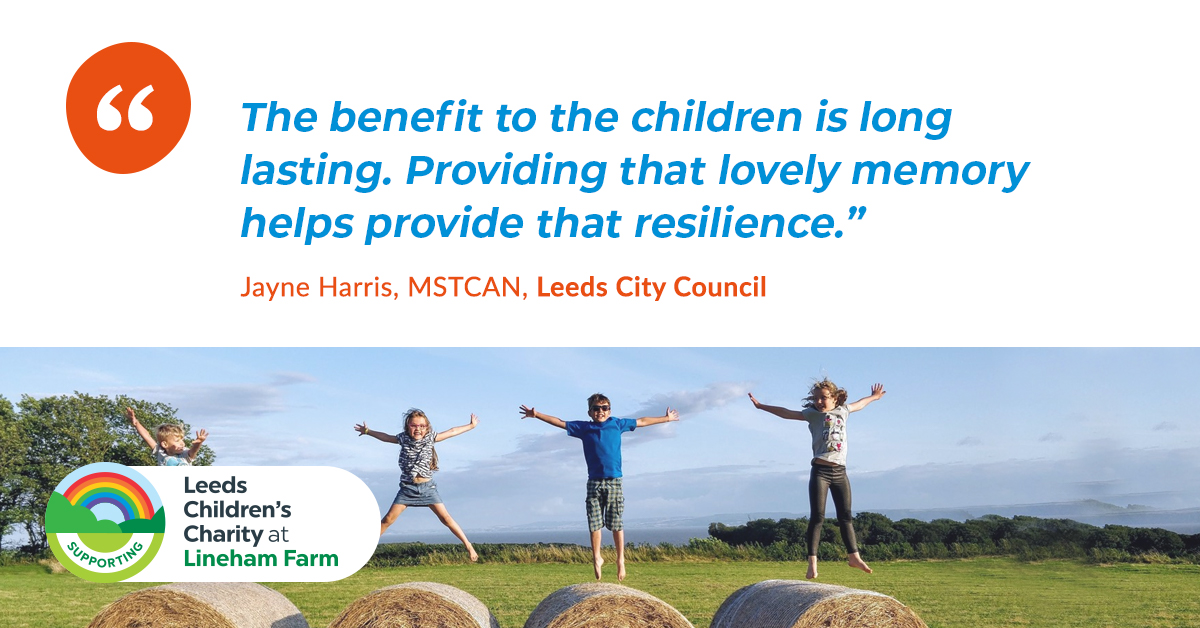 What do donations pay for?
Here are some of the ways your donations are broken down and go towards making Lineham Farm a place of joy and respite for the children. Please note: these costings are based on averages and costings fluctuate across the year depending on the groups and the number of children that we work with each week.
Transport – £40 per taxi (one family)
Although we're only 20 mins outside the city centre, getting to us can be a practical barrier to many families that visit us. A taxi to Lineham farm costs around £40 there and back. We ensure that we are accessible for everyone and pay for those families who cannot reach us another way.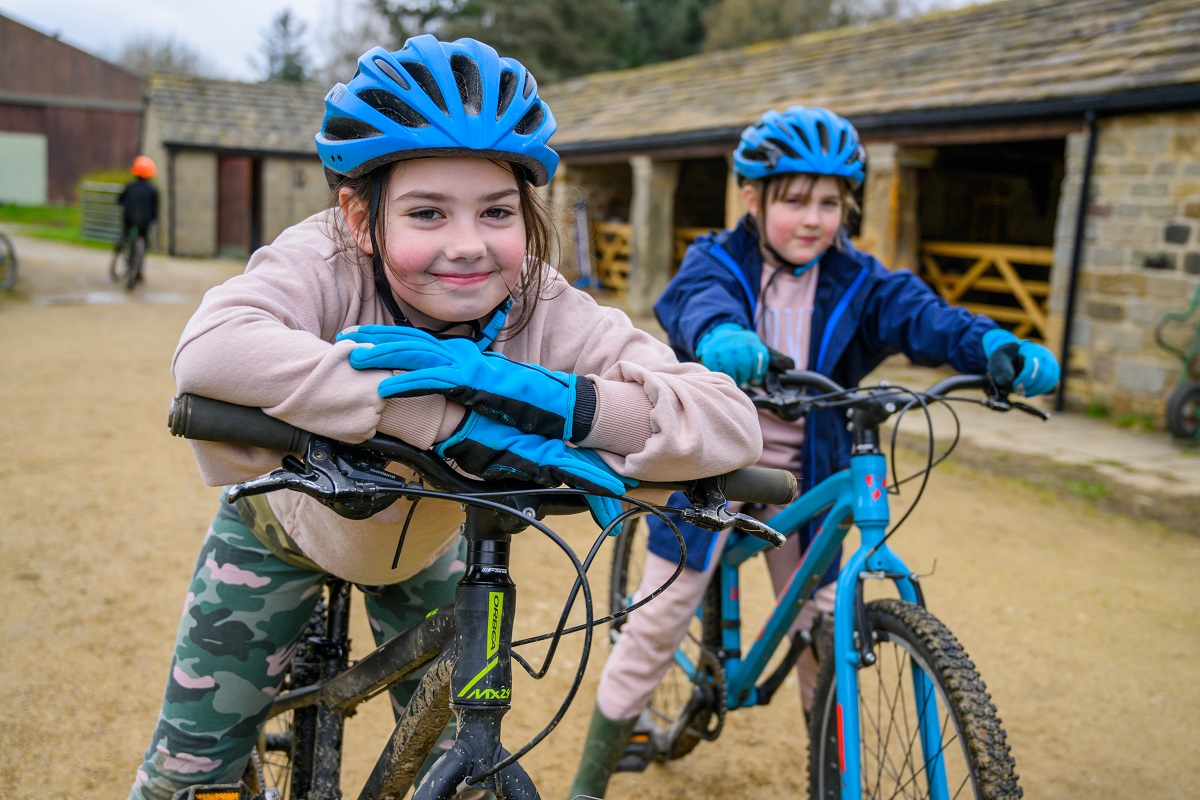 Bikes – £350-£500
Mountain biking is a firm favourite, and an activity which many of the children get involved with during their stay at Lineham Farm. We have a fabulous bike track throughout the woods and beginner areas for children who have either never ridden a bike before or are still learning the skill.
It is important that we have a variety of bikes to fit the different sizes and abilities of the children who visit the centre. we require a set of 16 children's bikes at approximately £350 each, and 8 adult bikes for larger children, adult supervision and teaching at £500.
Warm outdoor coats – £40 per coat
We give every child the same outdoor clothing to wear, so they have practical and warm clothing, and everyone is wearing the same. We need around 20 – 30 coats.
Cosy, fresh bedding – £50 each 
We always need pillows, quilts, and linen set as we have 50 beds!
Climbing shoes – £50
We need sizes to accommodate all ages and need 20 pairs.
Other clothing and activity costs:
Bike Helmets – £40
Climbing rope new set – £500
Hats/gloves – £10
Wellies – £20
Gri-Gri climbing equipment replacements – £300
Harness replacements – £800
Bushcraft maintenance and supplies – £600 per year
Could you help us pay for any of the above items? Please get in touch and let us know. Check out our Amazon wish-list for more items we currently need and have them delivered to the farm.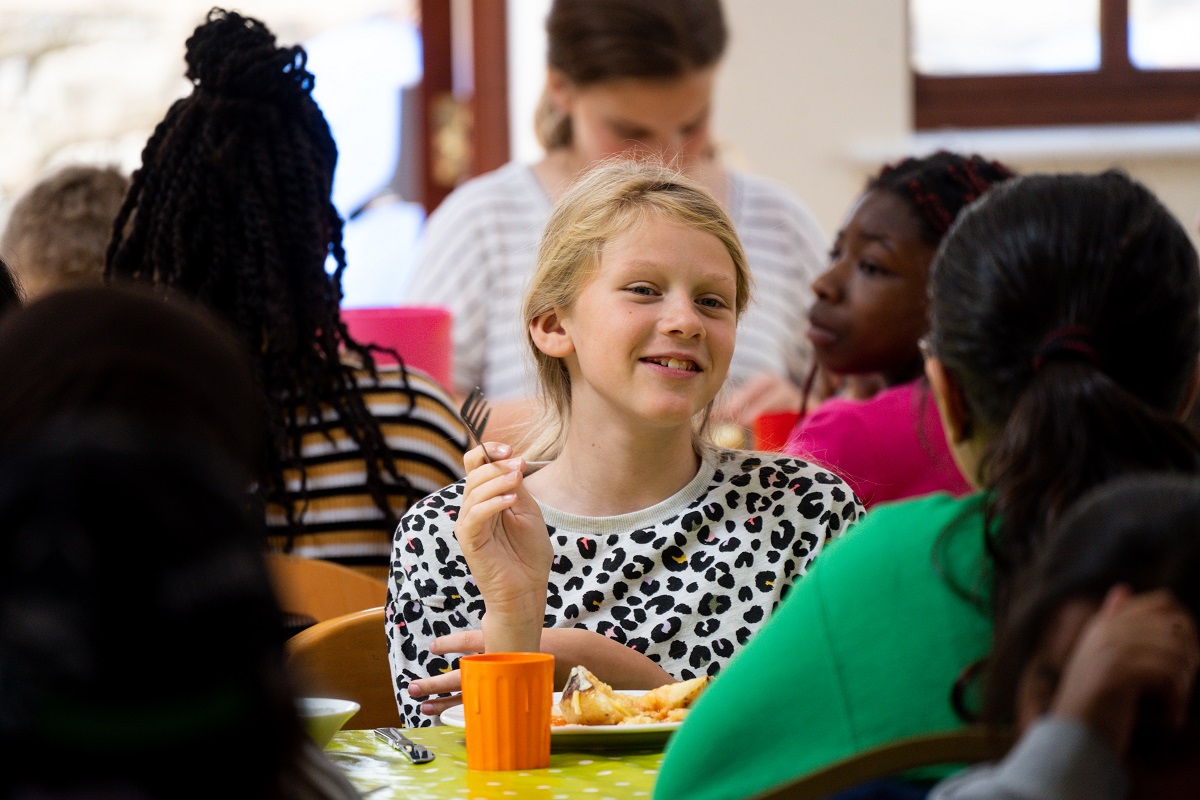 Centre and maintenance costs
Animal Feed – £10 per day
Recycling and waste management – £800 per month
Laundry – £1,000 per month
Maintenance of equipment/activities – £300 per year
We are required to have a technical advisor to run on-site staff competency checks every year.
External inspection fee for climbing wall – £1,500 per year
Grounds and land maintenance, including part-time labour, tools, and supplies – £45 per day
Energy Bills
Water – £160 per month
Gas – £40 per month
Electric – £1000 per month
Oil – £750 per month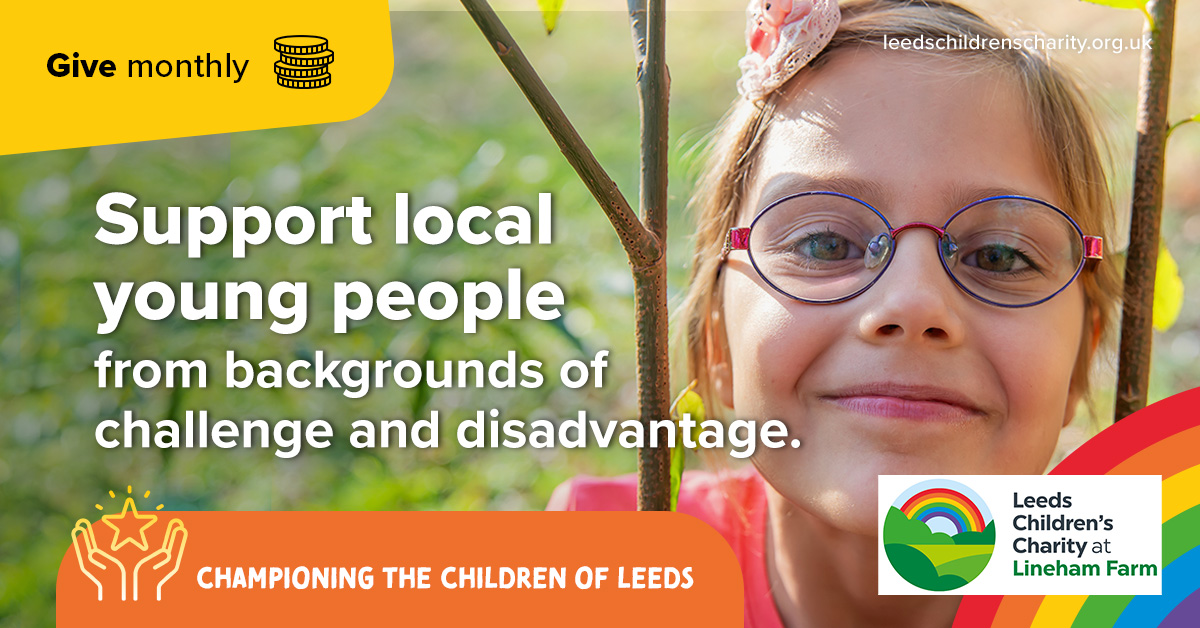 How to support us
Giving monthly helps us keep Lineham Farm a special place for children from backgrounds of challenge and disadvantage. Your donations pay for children to spend time in a safe and happy environment, doing activities like riding bikes, climbing, learning about nature, and simply having fun.
Can you donate as little as 13p per day?
By giving monthly, you're joining a community of supporters who are dedicated to helping improve the lives of children from Leeds, for future generations to come.
A monthly donation of £4 (just 13 pence a day!) over a year will pay for a child to experience Lineham Farm for the first time. A monthly donation of £20 over a year pays for a child to spend a week at the farm on a respite holiday.
*based on an average cost of £50 per day per child with residentials typically running for 5 days.
Your monthly gift will directly support the work of Leeds Children's Charity at Lineham Farm. Thanks to you, we will continue to make children smile, laugh, make memories, and feel safe.
Give monthly and support local children 
Perhaps you are part of a business that might be able to support us? Find out about our business supporter packages and how your organisation can get involved in brightening children's futures.