Recently, I have noticed, as we have all, that winter is on the way and with it, those cold, short days that seem to bring everything into focus – sharp and clear.
As I look around the farm and watch the children having fun, I am reminded of the journey that the charity took when it sold the centre at Silverdale to move and become Leeds Children's Charity at Lineham Farm.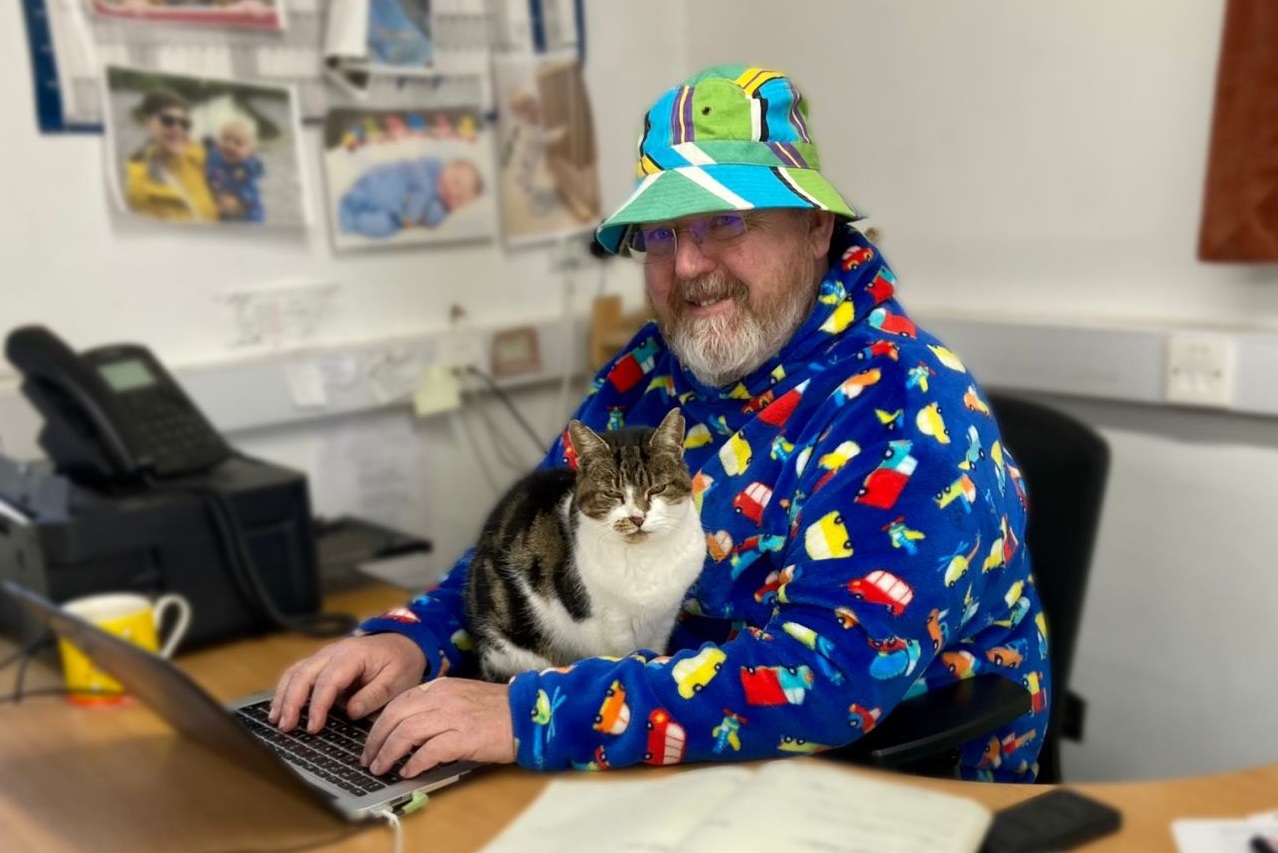 The ambition was for the charity to work with and support additional numbers of young people; to offer a wider choice of activities; and create additional partnerships with local business, schools, and community groups.
On my visits to Silverdale, I would look at the large photo of Helen Briggs, the brilliant and inspirational woman who was so committed to helping the poorest children from Leeds. I studied the picture and thought about our plans for the centre and for the future of the charity. I believe she would approve of our work and progress. So, how are we doing?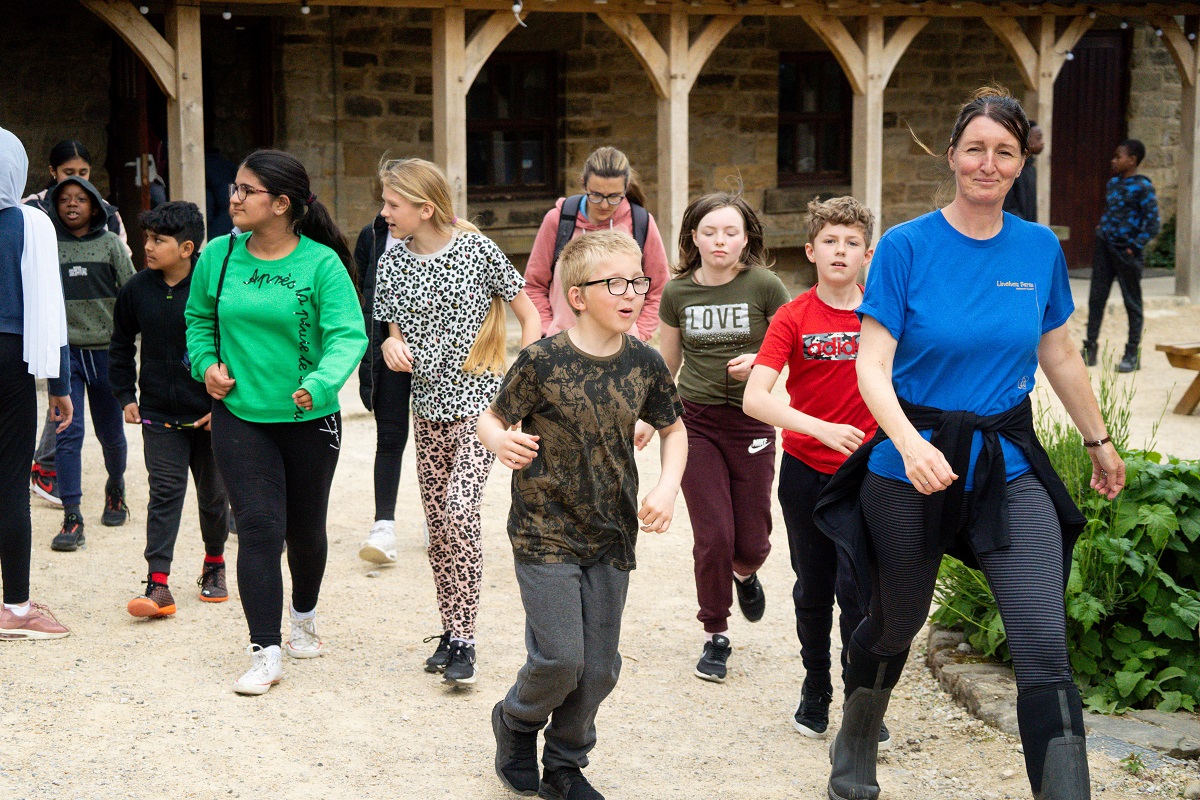 Reaching more young people this summer
We delivered to more young people over summer than the year before. In addition, we developed our cooking classes. For five Fridays, young people and their parents or carers were transported to a teaching kitchen in Farsley and enjoyed being helped to make simple, value for money meals. Those attending, thanks to our supporters, received good quality pots and pans, locking type storage boxes and donations of food. The feedback about the cooking sessions was very positive.
Our partnerships with schools and community groups makes sure that any work that we deliver dovetails into on-going support for the children and families that we work with and support. When children visit the centre several learning outcomes are set, these are then monitored. All of this makes sure that any visit to the farm is part of any on-going and agreed support.
Next on the agenda for Lineham Farm are plans for additional internal improvements; the development of an outdoor camping area and games pitch; the launch of our school and community partnership scheme and, following a successful pilot, additional family weekends.
What's happening over Christmas?
This Christmas, we are planning two full days at the farm for some of the families we work with and support. During the days all manner of activities will be on offer including a balloon shaper; Santa's grotto; craft making; bushcraft; a reindeer treasure hunt and a communal lunch. On one of the days the families will be joined by the Motorcycle Action group who are visiting Lineham to present Christmas presents.
During Christmas week we are hosting a group of young people from Grimes Dyke School. The centre will be dressed up and each day's delivery will provide magical moments for young people who have very little, from families who understand what it is to struggle and fear what the future might bring.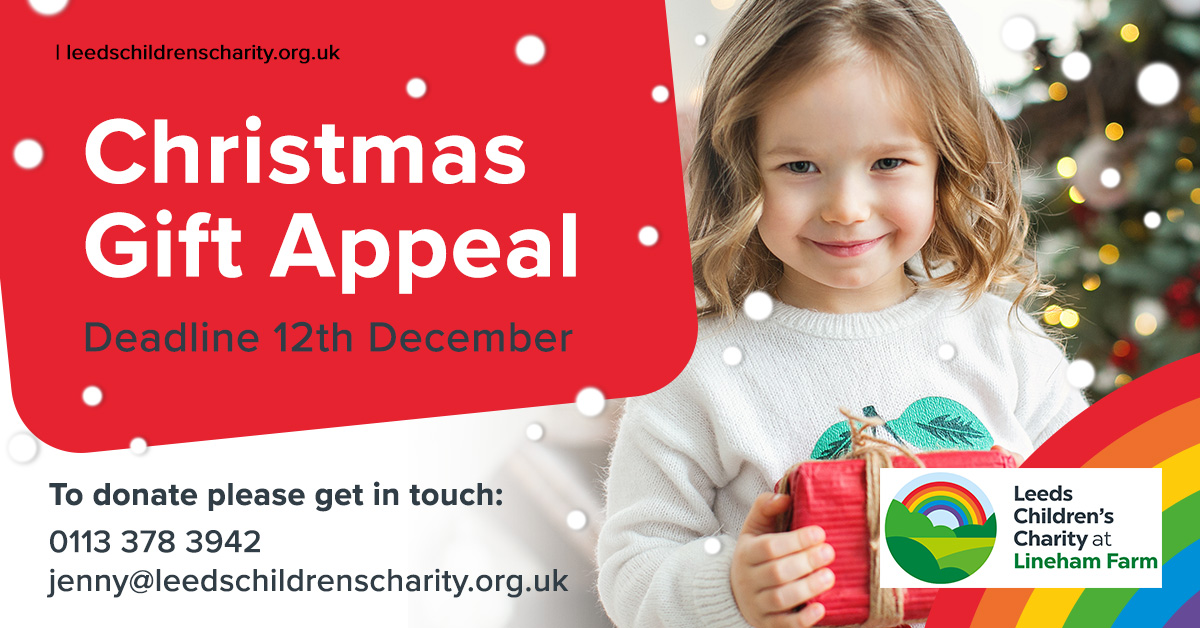 We are running our annual Christmas Gift Appeal (deadline 12th December) and we are opening the centre on the 18th December for our Christmas Giving Event, where families can visit and drop off Christmas gifts for the young people.
The gift appeal is a chance to put a smile on a child's face and provide support to families across Leeds at what can be a very difficult time. The precious memories we create with families at Christmas are treasured throughout the year.
Some final thoughts…
No one at the charity is naive enough to think that we can support every child in Leeds that needs our help. Nor do we think that a stay at the farm will address all the issues a child may face. What we do know, is that whilst with us, the children are happy; they are warm; they are fed; they are active and they are encouraged and supported to be all they can, to realise what they can achieve.
I have the picture (from Silverdale) of Helen on my office wall. I also have one of Denise Atkinson and Joyce Mountain. Denise was the driving force behind the development of Lineham Farm and Joyce, in her legacy donations, has been extremely generous to the charity. I continue to be inspired by these strong, passionate, and driven women – two of whom I never met – all of whom have made a real difference to the lives of thousands of young people.
We are lucky to receive feedback for our work that is heartfelt and at times very humbling. Recently, and as part of our long-term family support one mum wrote the following…
"Janice said she didn't know such wonderful places existed and found herself looking at the nature, smiling at Kelly and Jason, and forgetting about the problems at home, she said it's about 20 minutes' drive but a lifetime away."
To all our supporters – thank you.
Working together, we do make a difference.
Can you donate as little as 13p per day?
If you can donate monthly or make a one-off donation, please click here to find out more. Perhaps you are part of a business that might be able to support us?
Find out about our business supporter packages and how your organisation can get involved in brightening children's futures.