Leeds Children's Charity at Lineham Farm is dedicated to brightening children's lives by providing unforgettable stays with valuable learning experiences and much needed respite. When young people come to Lineham Farm, it may be their first experience of the countryside.
Whether they come on a trip with school, or they're referred through social care services, we make sure every child gets the most out of their time, be it a day or a week. They learn new skills, do activities, learn, explore and – most importantly – have fun and create special memories.
Most young people come and stay at Lineham Farm for up to a week, and some prefer not to stay overnight, such as those with caring responsibilities. Whether it's a day or a week, we make sure every child has an unforgettable time and leaves happy and smiling.
Here's what a day might look like: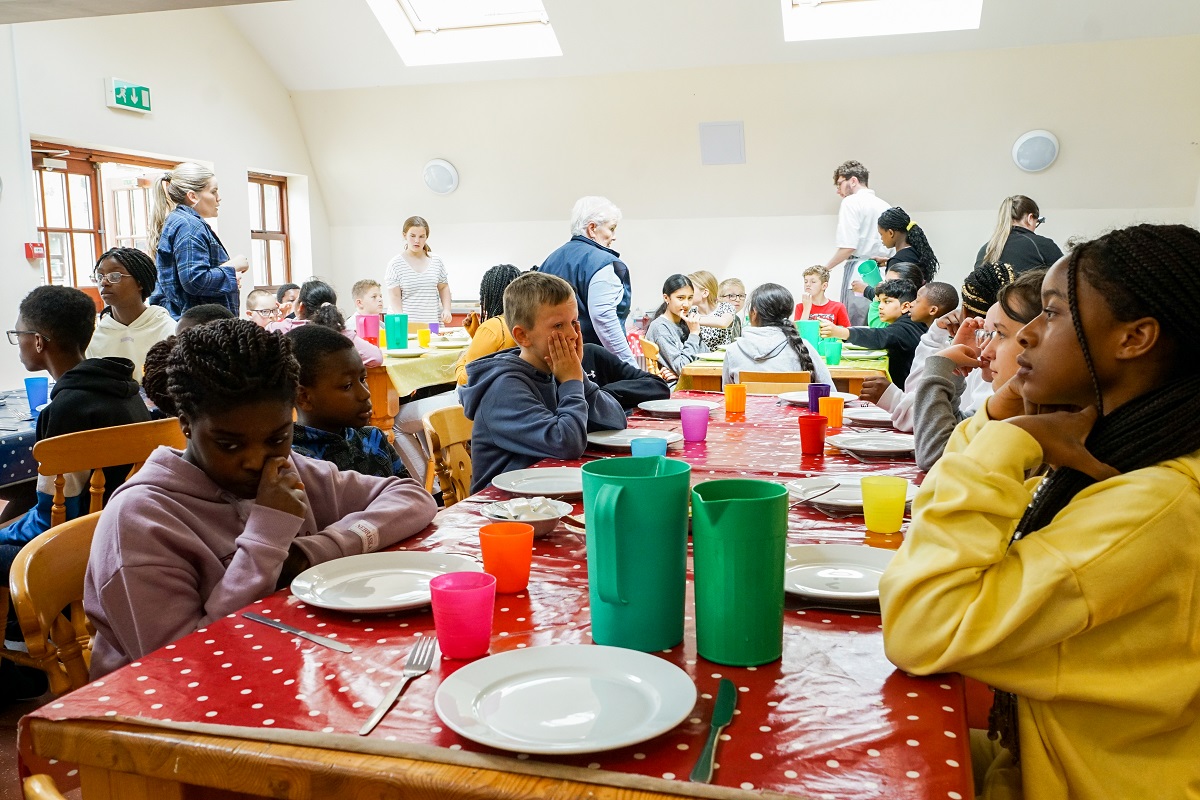 8.30am
Breakfast
The day begins with a freshly prepared breakfast. Our chef, Will, has a list of dietary requirements and creates delicious, nutritious, home cooked meals that accommodate every child. Breakfast includes cereal, toast, fruit and juice, and we make sure every child eats up ready for a busy day.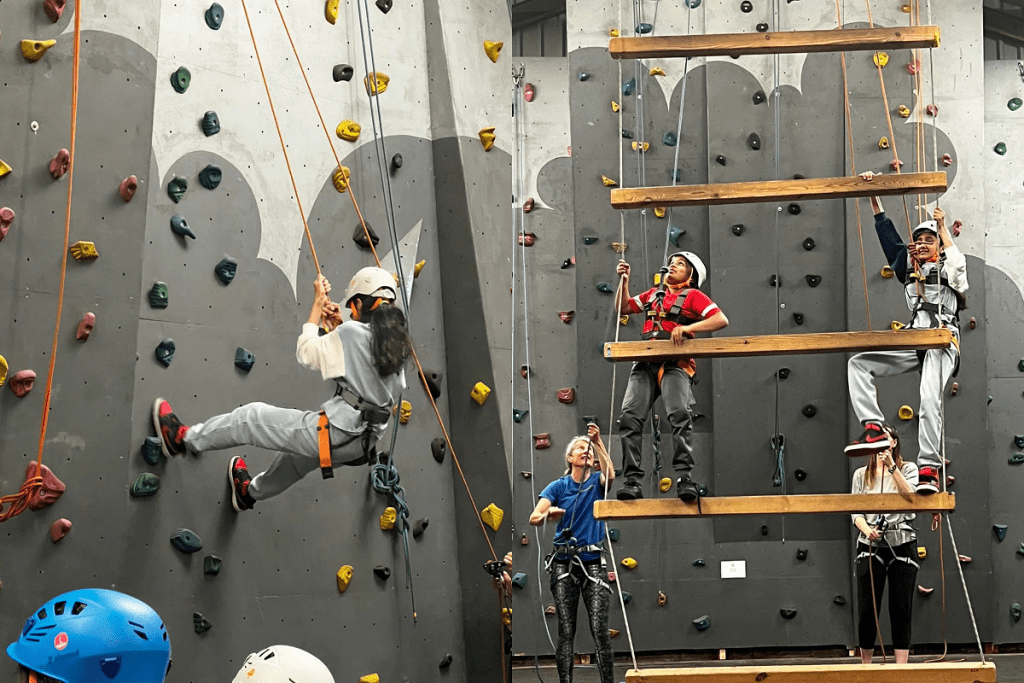 09:30am – 12:30pm
Climbing and Jacobs Ladder
The first activity of the day is climbing our 6 ft high indoor climbing wall. Climbing requires concentration and focus, as well as physical exertion. It builds confidence and can improve self-esteem.
The young people climb under the supervision of their activity leaders, aiming for the top of the wall and supporting each other along the way. It is often the first time that the young people have climbed and we admire their enthusiasm for trying new things, even when it gets a little scary!
Jacobs Ladder
This is the ultimate challenge to end the session, the children are challenged to climb with a partner to the top of our wobbling ladder of 5 meters high! It is great fun but also takes confidence which has been gained from their climbing time on the wall.
The key to success here is working together with their partner – it's all about the teamwork. Once at the top the children love to do a superstar pose shouting "we did it!"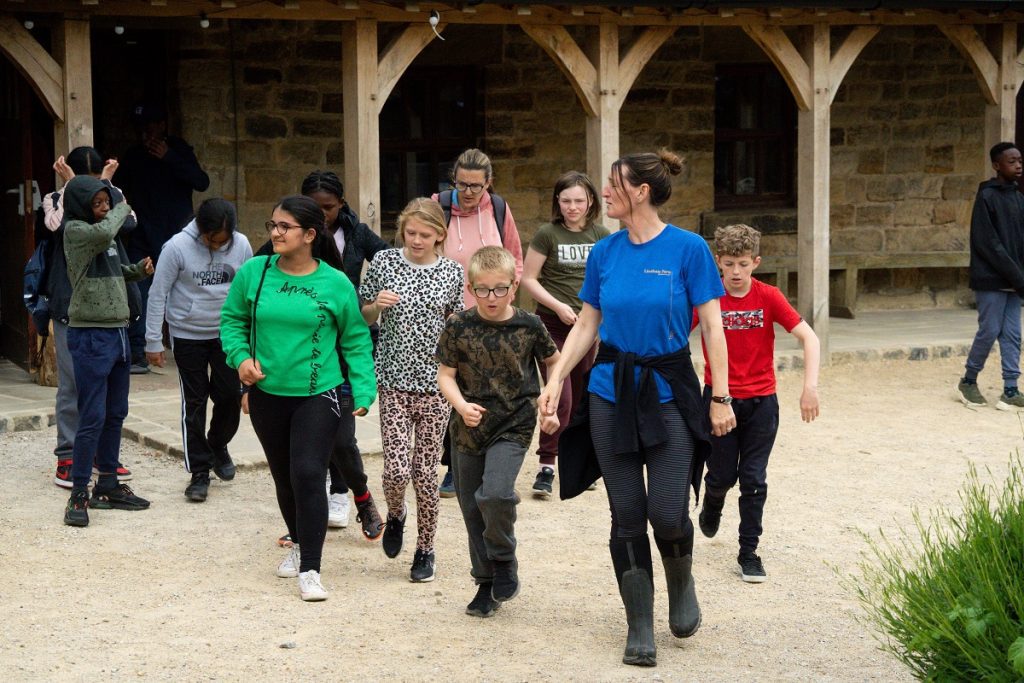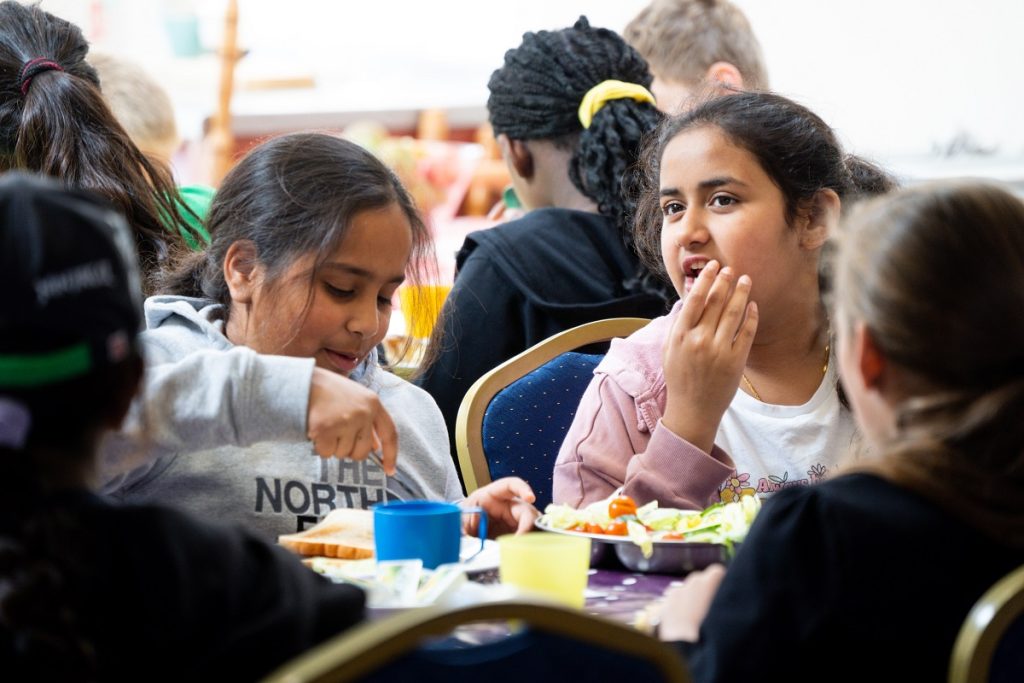 12.30pm
Lunch
After working up an appetite with all that climbing, it's time for lunch back at the dining hall. If the weather is warm, the children can eat their lunch on the picnic benches outdoors. Lunch today is sandwiches, carrots, fruit and biscuits.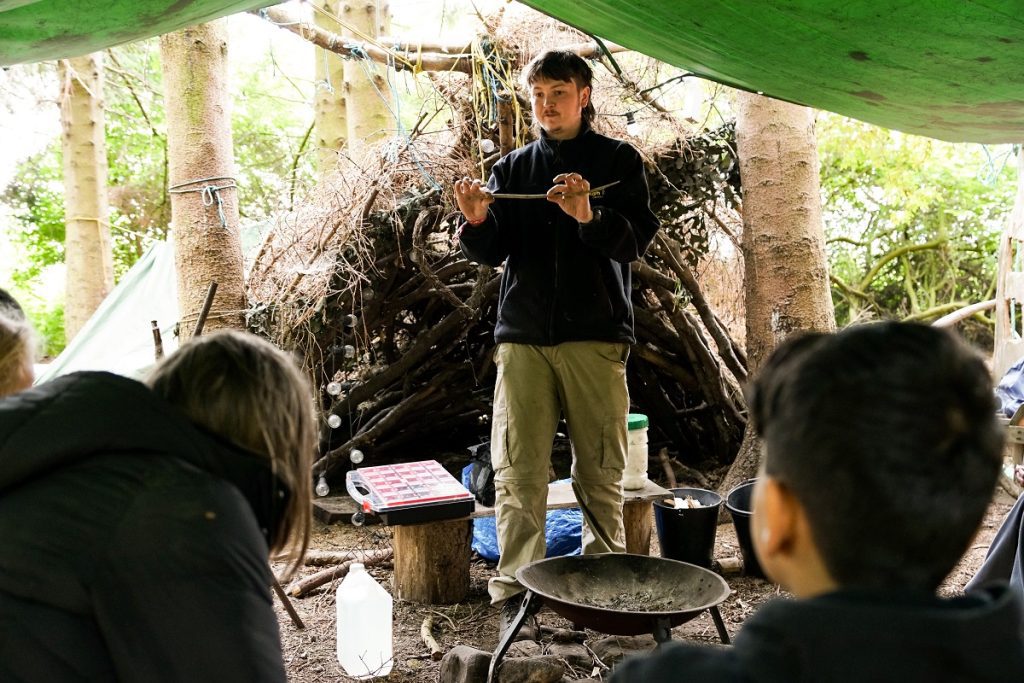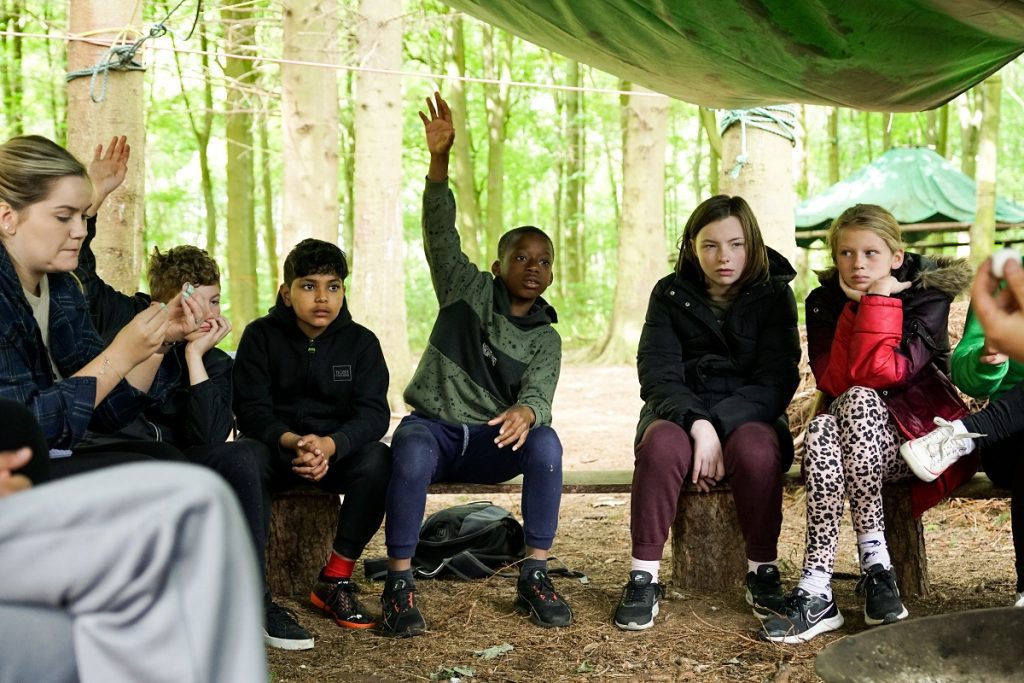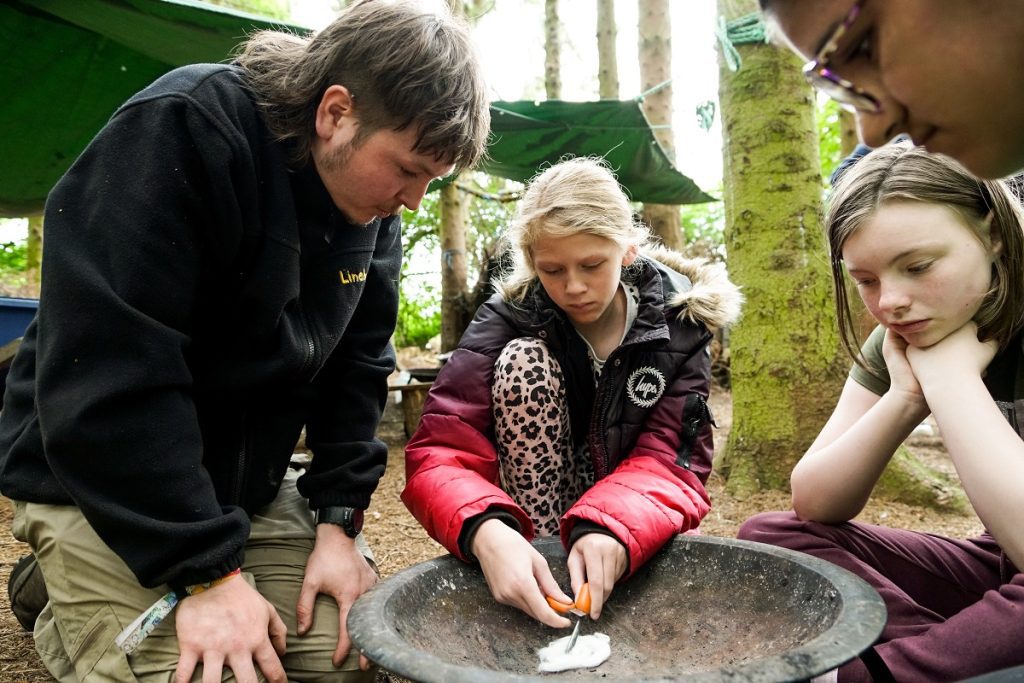 1:30pm – 4:30pm
Bushcraft
Next, it's on to Bushcraft where the young people learn about the skills needed for living in a natural environment, including gathering food, shelter-building, and firecraft. We go on a trek around the farm's 120 acres of unspoilt land, talking about the things we see on the way. Our activity leaders have a great deal of knowledge to share on the local habitat and wildlife.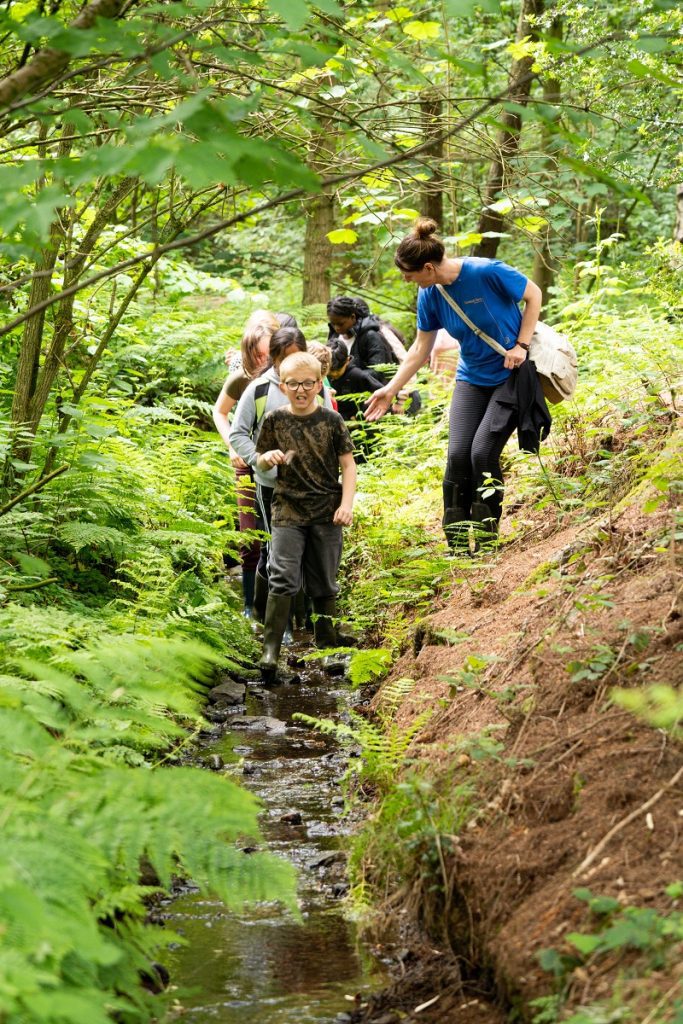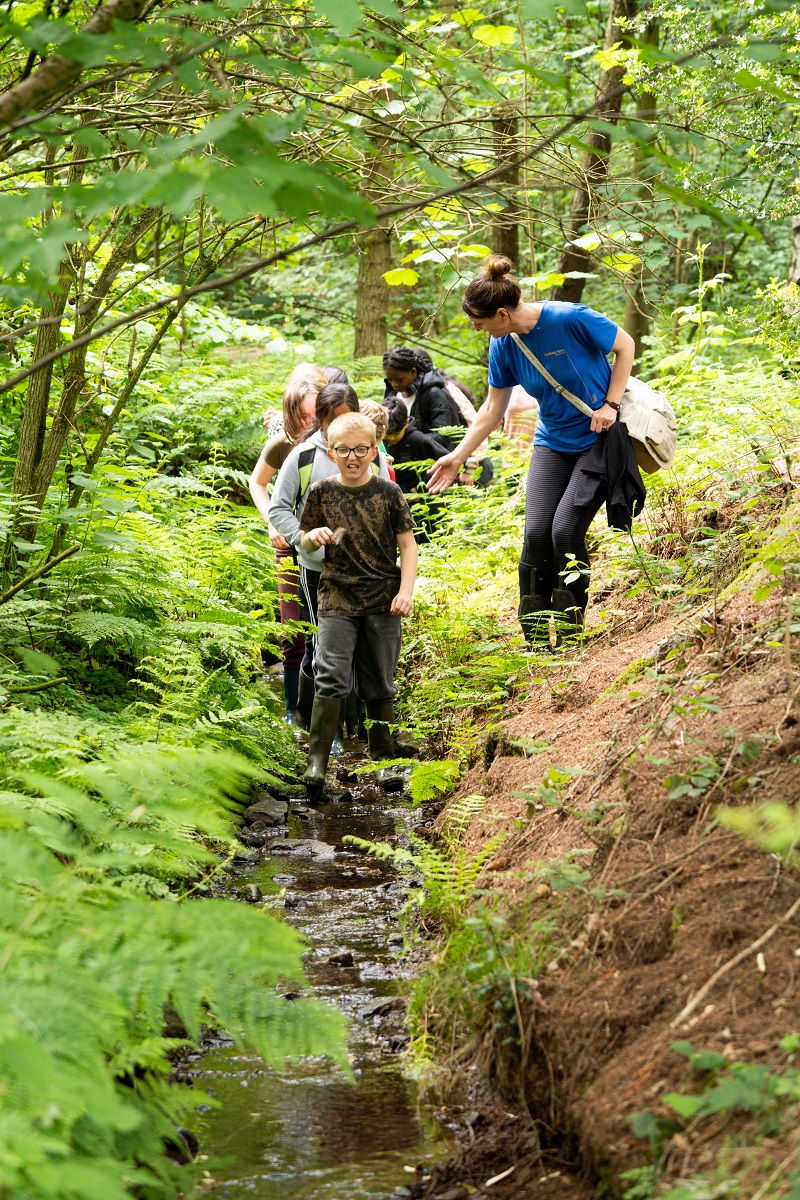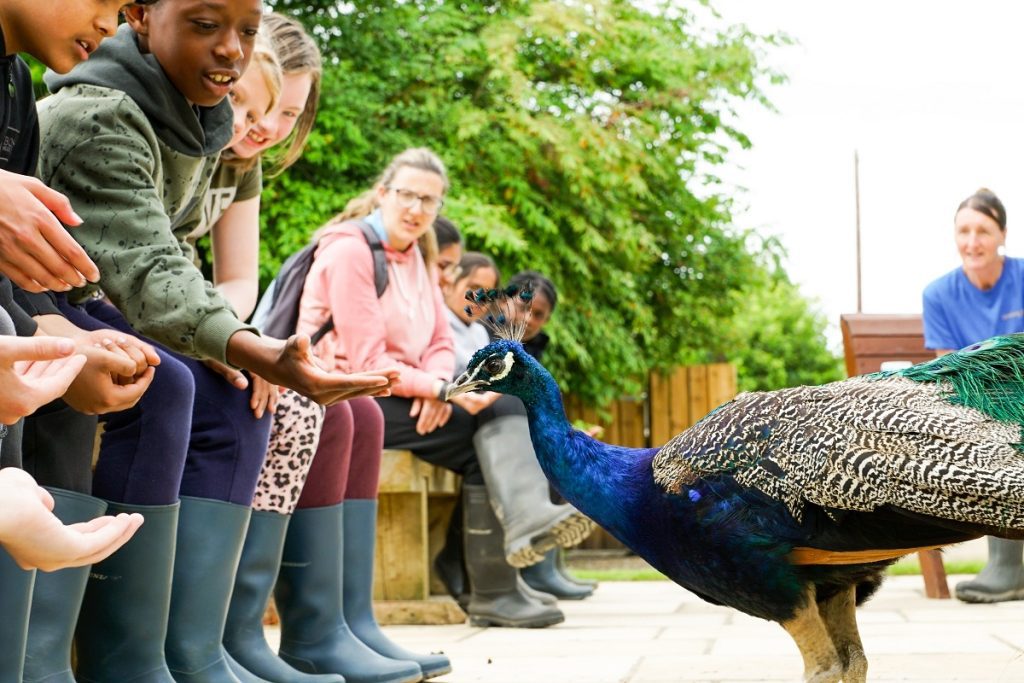 5.00pm
Showers
Following a long afternoon exploring the woods and fields of the farm, it's time for a hot shower. We have excellent accessible showering facilities at the farm, located near the bunk rooms.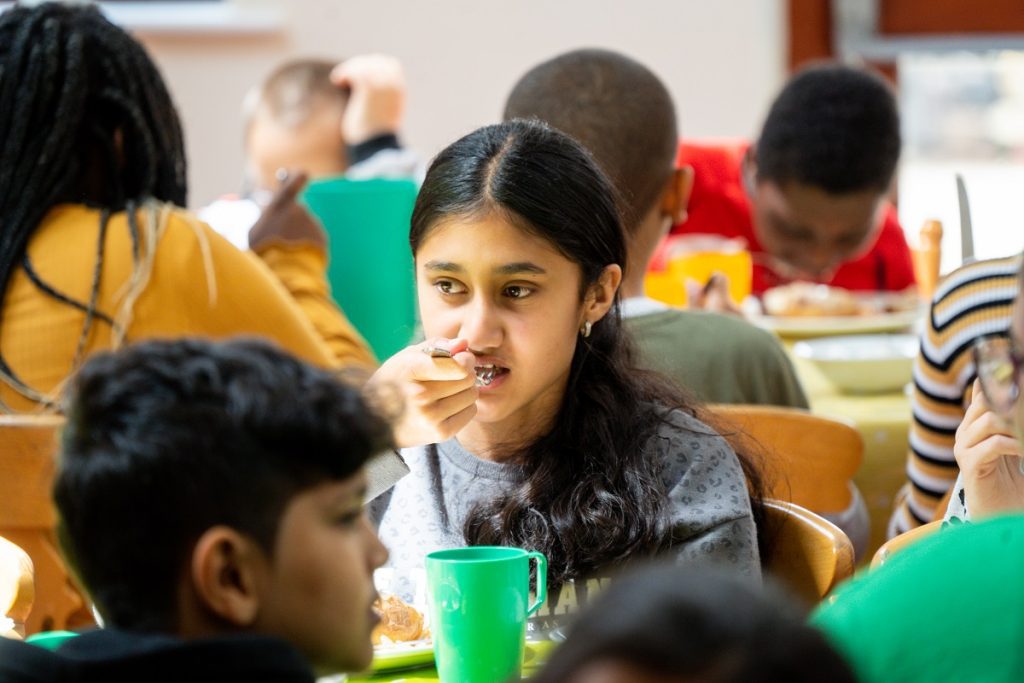 5.15pm
Dinner
The young people share an evening meal in the dining hall where they chat about their days. We split the children into groups throughout the day, for safety and increased contact time, and they love to share stories at the end of the afternoon.
Dinner is homemade shepherd's pie with peas and gravy. There's a vegetarian option too. Afterwards, there's sponge cake and custard. Everyone leaves happy and full!
7pm
Activity diaries
After dinner the young people gather on our cosy sofas in the sitting room to write their holiday diaries. If it's a cold evening, we light the fire. We help the children to write down what they have done through the day, how they have felt, and what their favourite moments have been. They may write or draw a message for a parent or carer to take back to show them.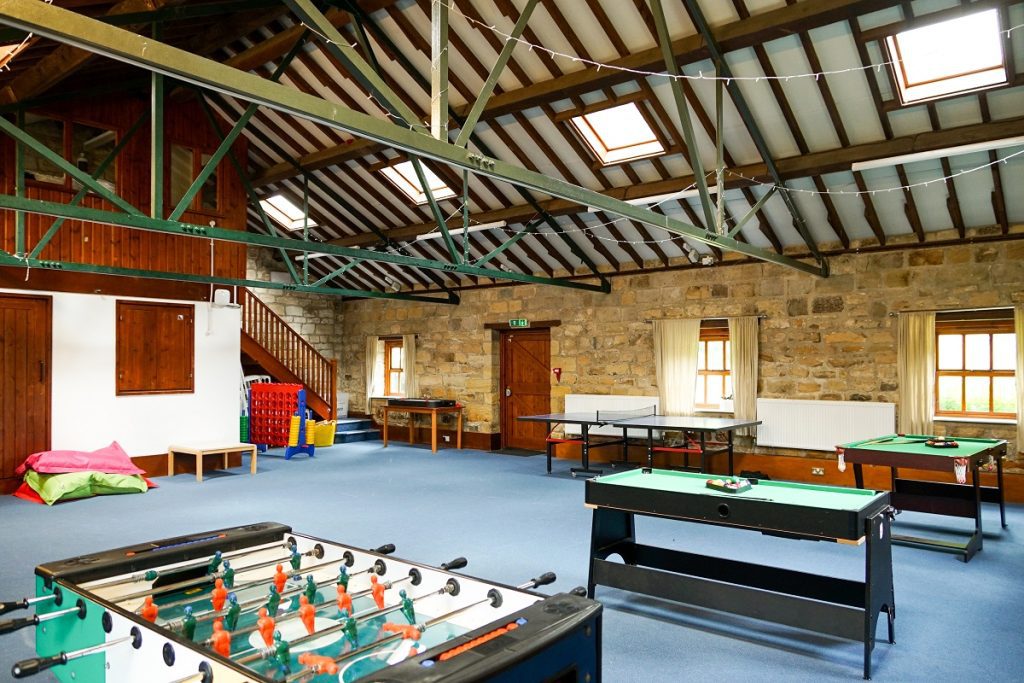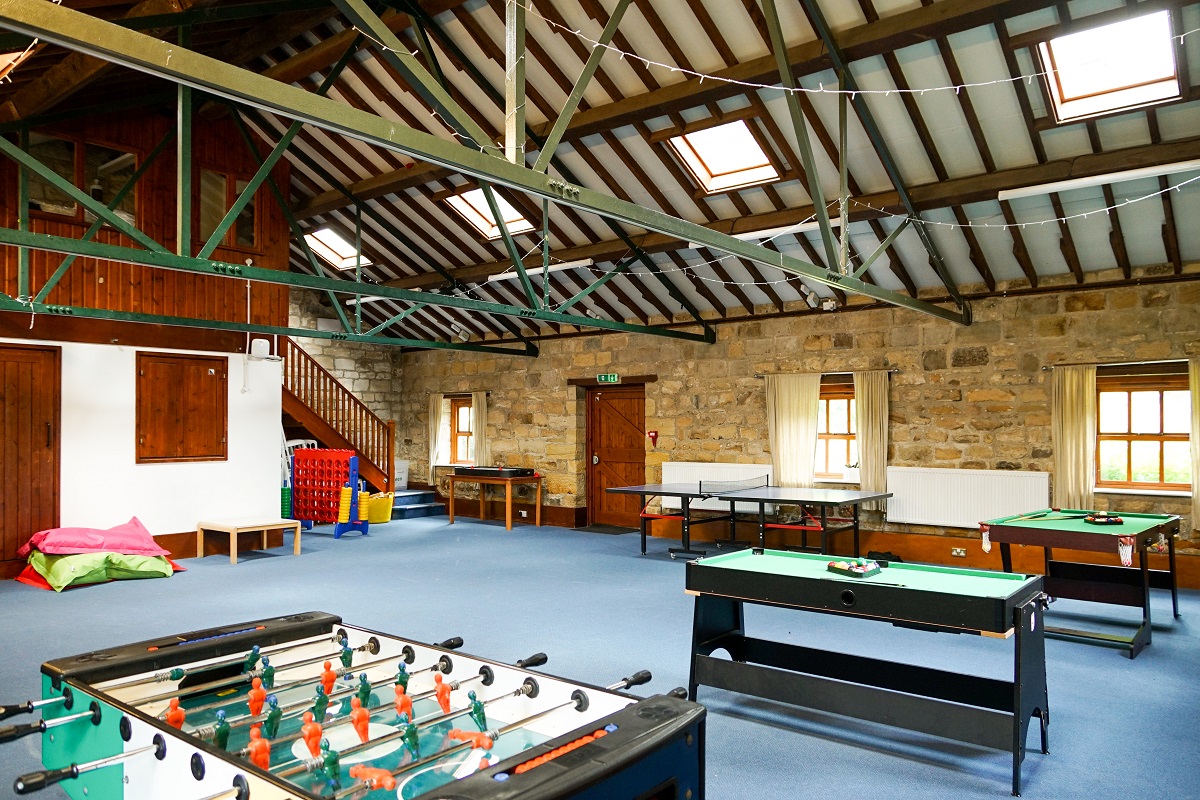 7.30pm
Games room
Onto the games room next to blow off some steam. We have mini pool and foosball tables, plus lots of board games to play.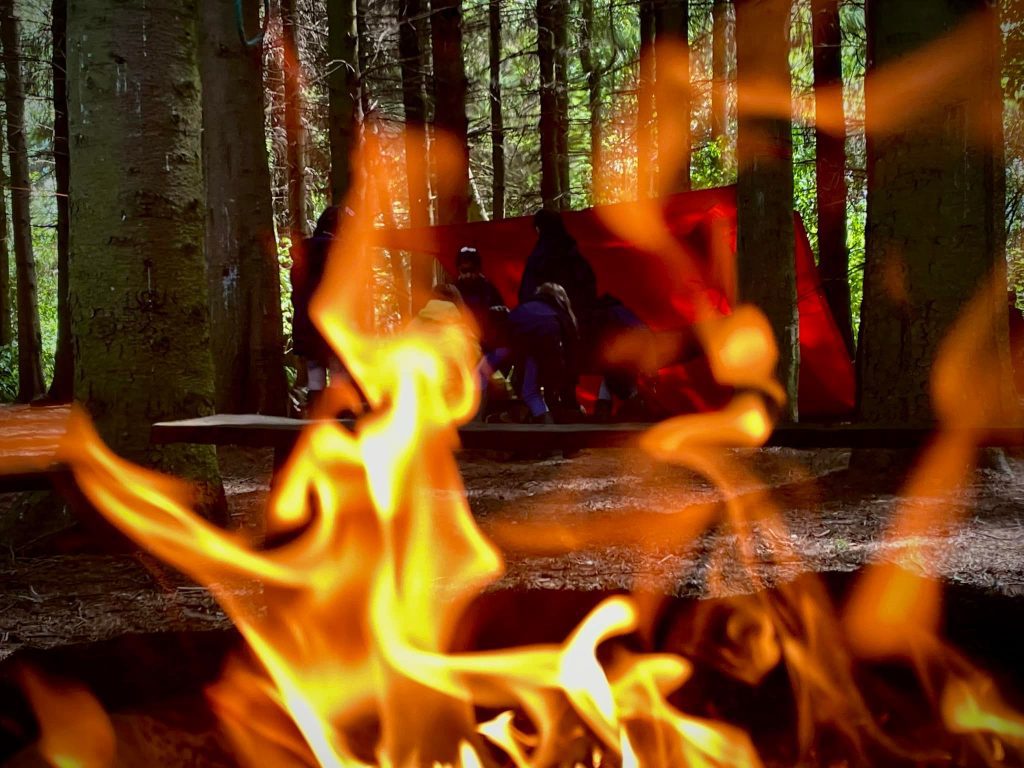 8pm
Self-led campfire with hot chocolate
The final adventure of the day is back out into the woods for a campfire. We let the children lead here, making the most of their bushcraft learnings and helping each other. Everyone has a hot chocolate with popcorn, taking time to relax in nature and have a good old chat.
Another evening option is to participate in a night walk, in the winter this is a chance to enjoy the darkness of the countryside and experience some star gazing, something which is not possible from the inner city.  Summer is all about listening to the sounds of the forest and enjoying the views of Wharfe Valley from our surprise view.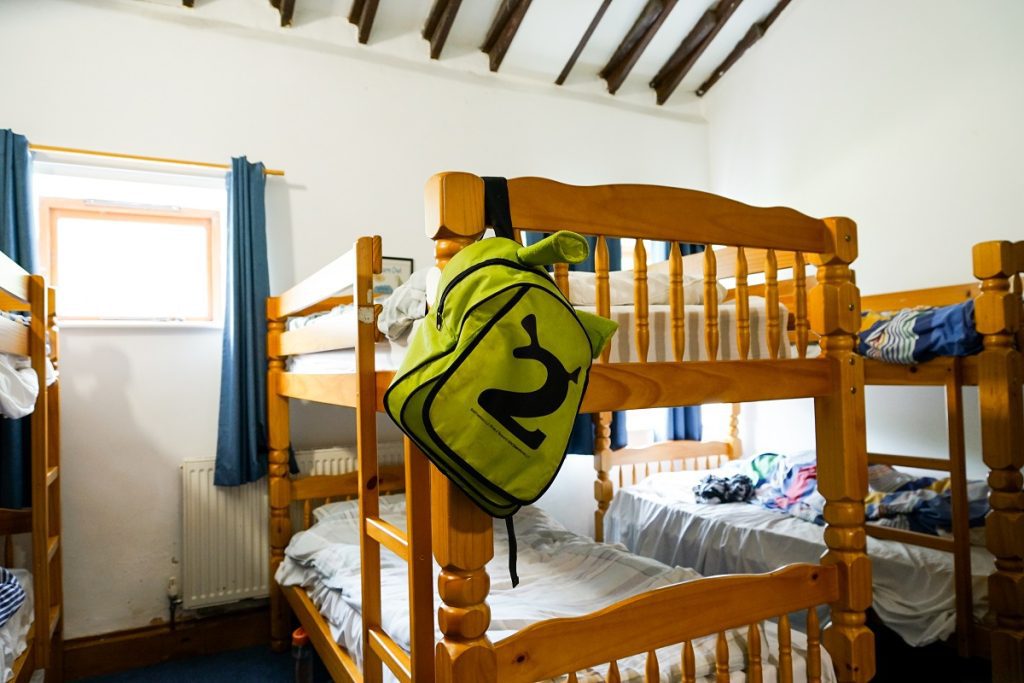 9.30pm
Bedtime
After an action-packed day, it's time for bed. The children climb into their bunks ready for bed, with the team nearby to keep a close eye on them. We sometimes hear the pitter patter of mischievous footsteps in the night, but there's always an adult there to help them back to bed.
The children sleep soundly ready for another day of exploration!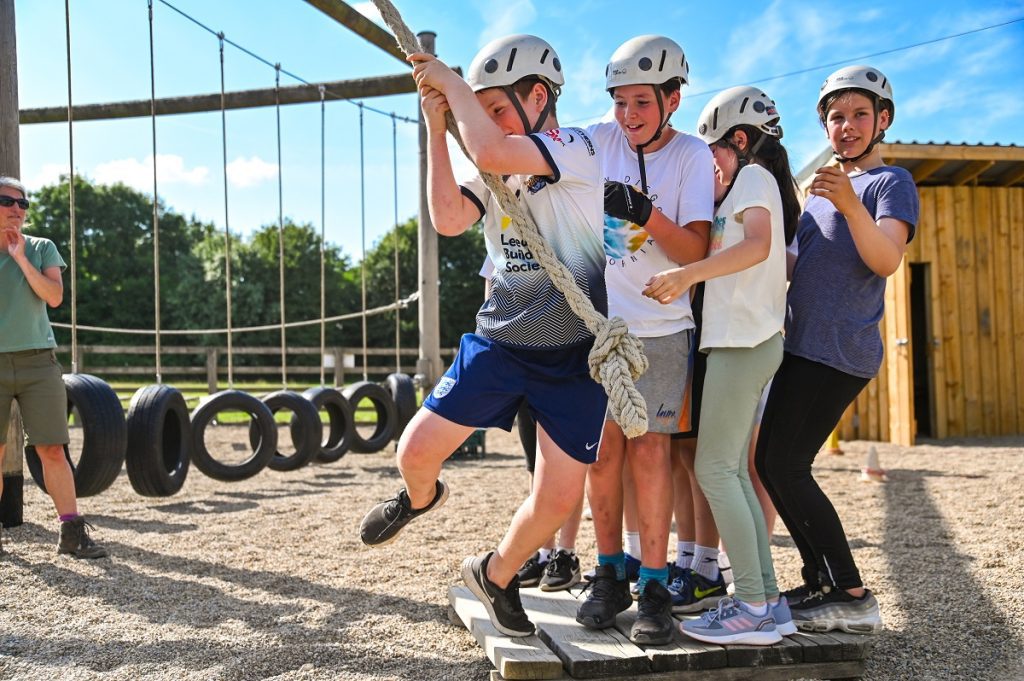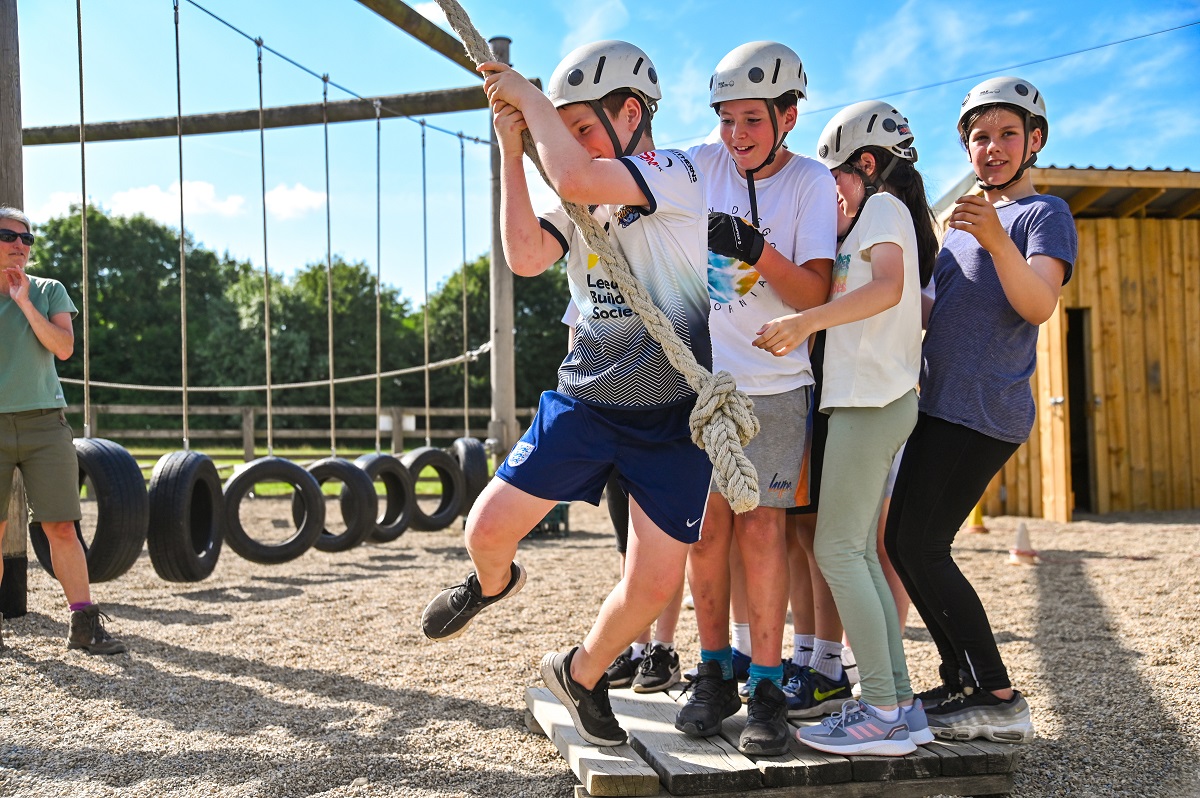 The day outlined above is just one example. Other activities include cycling, orienteering, archery, obstacle courses, low ropes, nature exploring and time spent with our farm animals. When schools, groups, or families, visit us, we tailor their activities to what they are currently learning about, or to help build and learn new skills. For children on respite holidays from difficult circumstances, the week is about having as much fun as possible.
Championing the children of Leeds
Without your generous monthly donations, we wouldn't be able to provide the enriching experience we do to nearly 2,000 children a year. Every young person deserves to make happy memories, feel happy and safe, and experience the local countryside.
Please help us to reach the children in Leeds who need us most. The children who visit us come from some of the most deprived areas in Leeds. Many of them live in poverty and have difficult home lives. A week at Lineham Farm is a chance to relax, laugh and have fun with other children.
What could you donate?
A monthly donation of £4 (just 13 pence a day) over a year will pay for a child to experience Lineham Farm for the first time.
A monthly donation of £20 over a year pays for a child to spend a week at the farm on a respite holiday.
£40 per month for a year would pay for two children's breaks.
Fundraising helps us keep Lineham Farm a special place for the children in Leeds who deserve it most. Your donations pay for children to spend time in a safe and happy environment, doing activities like riding bikes, climbing, learning about nature, and simply having fun.
If you can donate monthly or make a one-off donation, please click here to find out more. Perhaps you are part of a business that might be able to support us? Find out about our business supporter packages and how your organisation can get involved in brightening children's futures.