Can you help us raise for our campsite?
Lineham Farm – the home of Leeds Children's Charity – is 30 years old this year and we are celebrating by setting ourselves a big challenge. We want to raise £30,000 on behalf of the children who visit Lineham Farm, to put towards a dedicated and exclusive camping facility here at Lineham.
30 for 30 years FUNdraising challenge
Since the farm was transformed into a centre for children in 1993, it has become a safe haven and a place for adventure for over 2,000 children a year. Many of the young people who visit us come from backgrounds of challenge and disadvantage. Lineham Farm is a special place where they play, laugh and make happy memories. It's childhood as it should be.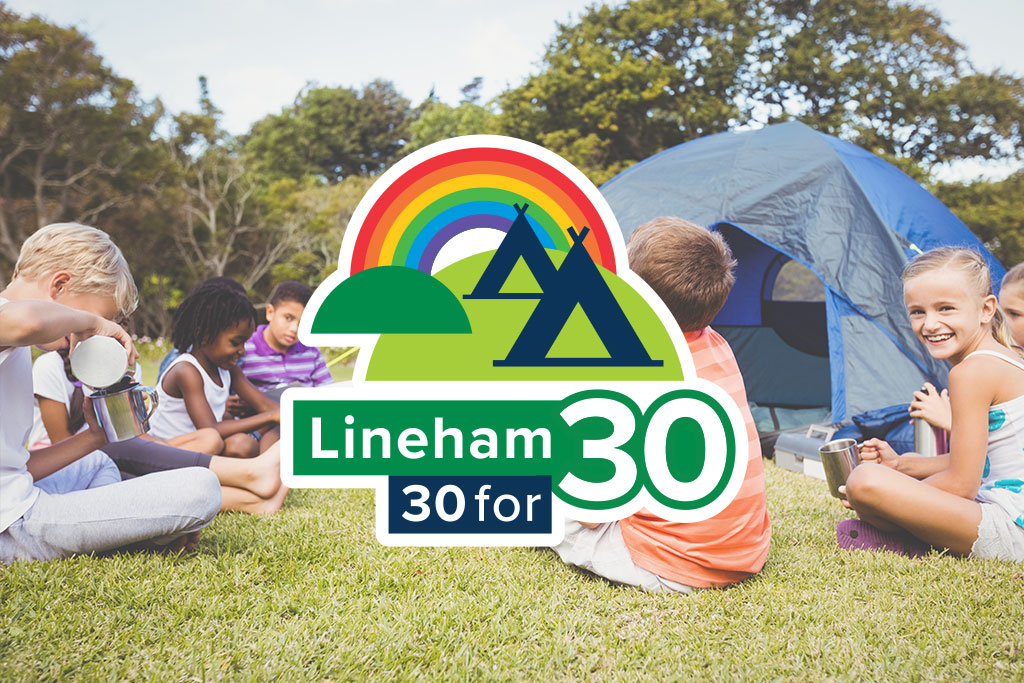 What's the challenge all about?
The challenge is to raise £30,000 over the next year in celebration of 30 years of the farm. We're inviting supporters to simply make a donation or to create their own fundraising challenge, involving the number 30, to celebrate our birthday and help us to continue to Brighten Children's Lives for another 30 years and beyond.
We are raising funds to put towards a brand-new camping facility for the children and groups who visit Lineham Farm. Our plan is for the camping area to be self-sufficient and increase the numbers we can accommodate at any one time, allowing us to reach even more young people every year.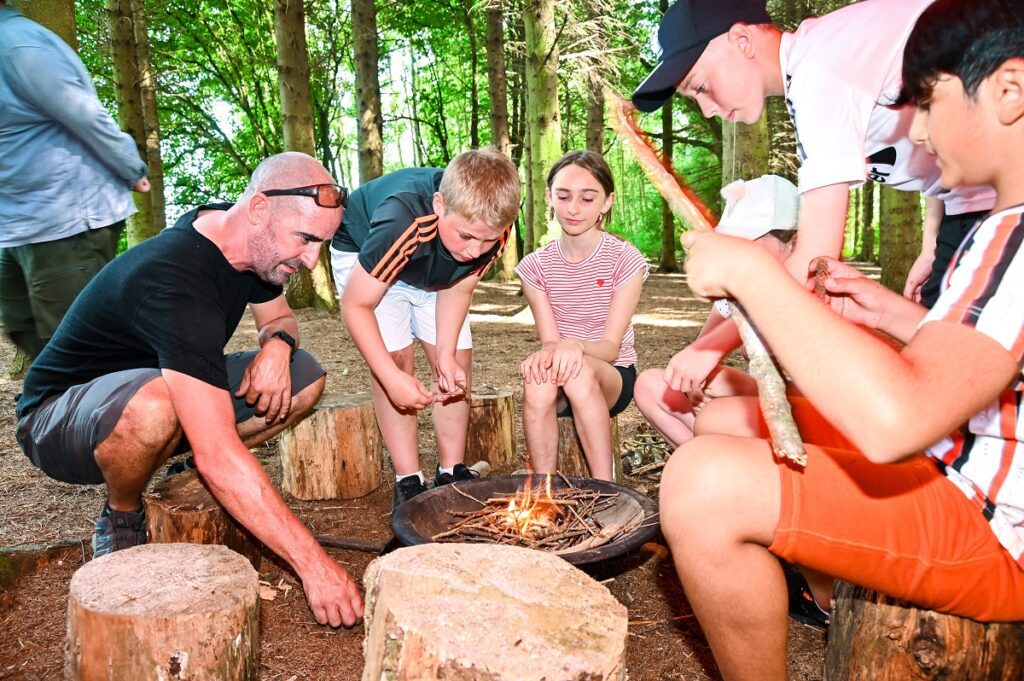 A truly special childhood experience
The campsite will provide the chance for some of the most disadvantaged young people and families in Leeds to escape their daily struggles and experience a proper break – the unforgettable holiday that every child deserves.
We anticipate the costs to build the campsite to be in the region of £100,000. The initial £30,000 we hope to raise over the next year will help us fund planning permission, establishing the campsite foundations, and setting up running water.
In time, we plan to add camping tents and bell tents, toilet facilities, electric, cooking spaces and equipment, seating areas, campfires, and BBQs. Everything for magical experience in the great outdoors for more young people in Leeds.
It costs a great deal every year to run the farm and deliver the weekly school groups and residentials. We are hopeful that our 30 for 30 campaign enables us to raise the extra funds needed to achieve this exciting new facility.
The 30 for 30 years challenge 
#Lineham30for30
How can people help?
We are asking our supporters and the people of Yorkshire to get involved in any way they can. Be it businesses, schools, community groups, families or individuals, we are asking those who can to fundraise and donate to enrich the experience of local children when they visit the farm.
Leeds Children's Charity at Lineham Farm gives every young person in Leeds the chance to make positive memories, and campsite will be a fantastic part of the experience. You can help us to raise funds by doing all sorts of generous and inventive activities.
Donating what you can
Collecting on our behalf
Sponsored activities
Fundraising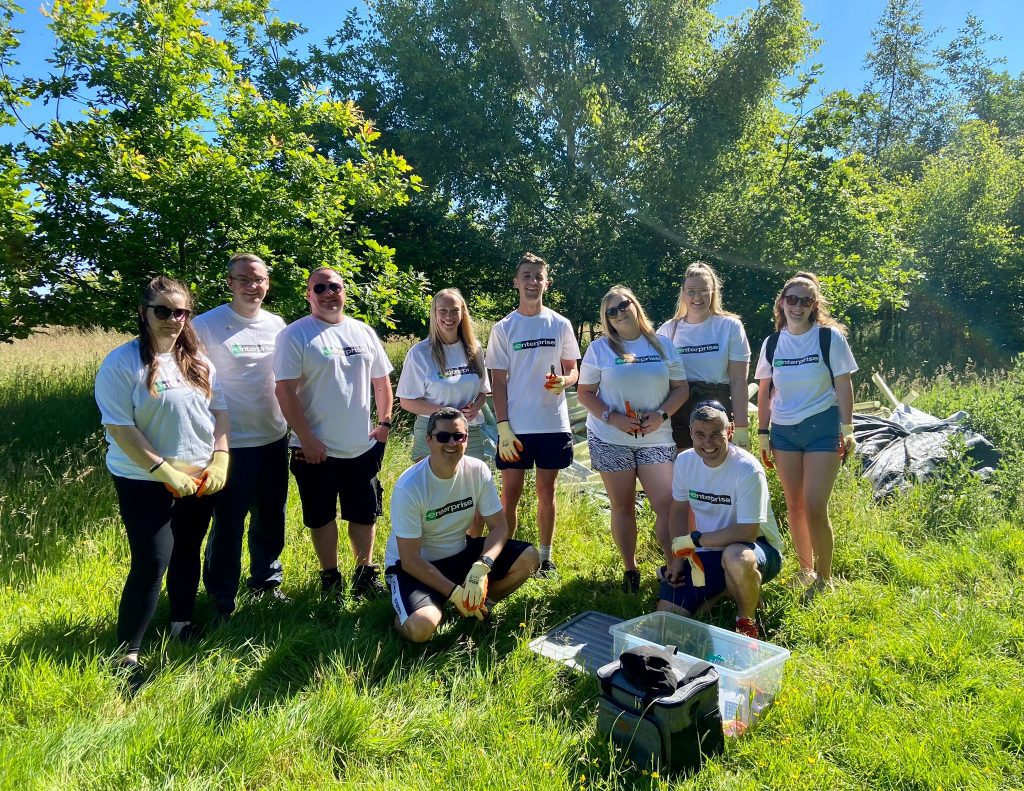 How businesses can help?
Are you a Leeds business wanting to give back to your local community?
We are looking for businesses to get involved to help us reach our target. Whether you can provide a one-off donation or galvanise your team around a fundraising target, we need your help! £30,000 is an ambitious goal, but the people of Yorkshire are generous, and we are hopeful of achieving it!
Our business supporters know just how enjoyable fundraising and volunteering time as a team can be. It's great for team morale, and we'd love any business who gets involved to come and visit to see the fruits of their labour.
Please get in touch with our Fundraising Manager, Jenny Jones, if you are a business interested in getting involved by emailing jenny@leedschildrenscharity.org.uk.
Are you a school looking for an exciting challenge?
We are looking for local schools to help us reach our target. Getting your school involved is a fantastic way to give back to a facility that so many children across Leeds enjoy. Get the whole school behind fundraising for the campsite and then come and experience it for yourselves!
We want to hear from you if your school can get involved. We'll supply posters and branding to help kick off your fundraising efforts, and we can come into school to tell everyone about the challenge.
Can you help us fundraise?
The new campsite will expand our provision with our community and school partners and offer more opportunities for children to experience something new. Over 2000 young people visit each year and we hope to considerably increase these numbers through the addition of the camping site.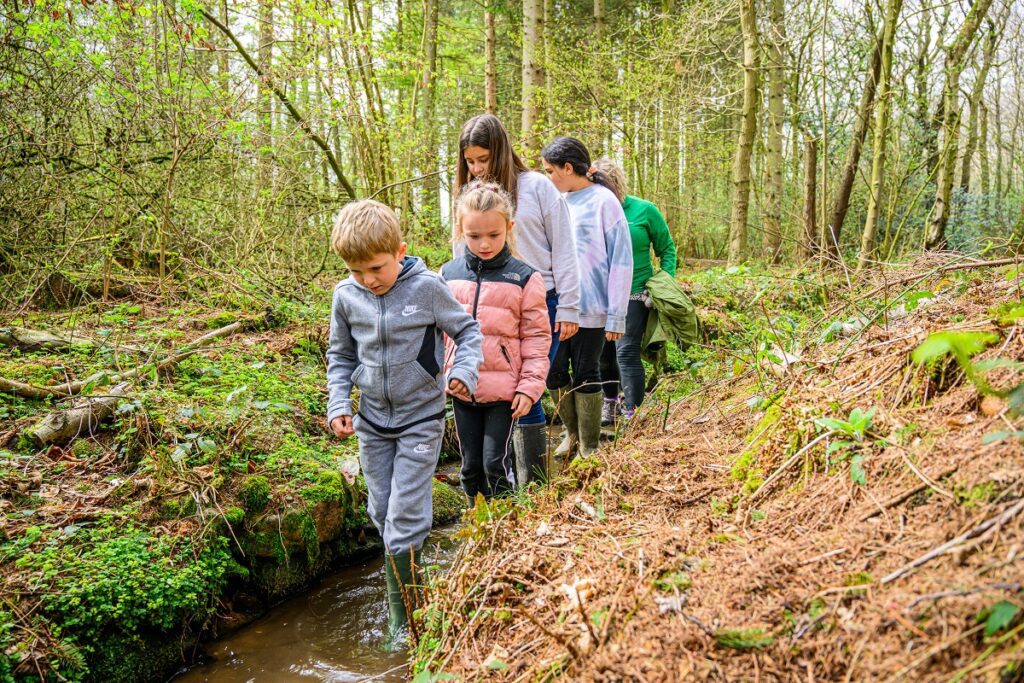 A first experience of the countryside
For many children who visit Lineham Farm, it is the first time they have experienced the countryside, seen a sheep, or stayed away from home. The skills and resilience learnt from time spent at Lineham Farm, cannot be underestimated, and it is these skills and experiences which help young people build confidence and grow into successful adults.
Sadly, there are many struggling families across Leeds where holidays, breaks or even a day trip away can never happen. We believe that every child (and family) deserves the chance to feel happy and experience fun, adventure and new experiences.
"Lineham Farm is a place we can take our young people that gets them out of the one square mile of deprivation where they spend 90% of their lives; as one of our young people said, "…it's a place where I can find peace of mind." (Male aged 14). Jo, Lead Worker, Re-establish, a Leeds based charity and one of our key partners.
Help us allow more young people to have a holiday
We need you to help us make this possible. Whether you can donate to the campaign, or fundraise, we hugely value your contributions. We are inviting as many people as possible to fundraise around the number 30, in all kinds of inventive ways!
Could you…
Run 30 kilometres
Walk, roll or wheel every day for 30 days
Complete 30 10km runs
Swim 30 lengths for 30 days
Cycle 30 miles a day for 30 days
Give something up for 30 days
Bake and sell 30 cupcakes
Dance for 30 minutes
Auction 30 items
Take on a Tough Mudder or other challenge as part of a team of 30
Climb 30 mountains (or big hills!) in a year
…or something else!
We are looking for weird and wonderful ideas to help us reach our target!
Get in touch
Please get in touch with our team if you'd like more information or support with your fundraising idea. Here are some ideas for fundraising and how to digitally support us.
If you have any questions or would like to discuss your own idea for a 30 for 30 fundraiser, we would love to hear from you!
Email Jenny on jenny@leedschildrenscharity.org.uk  Alternatively, call 0113 378 3942.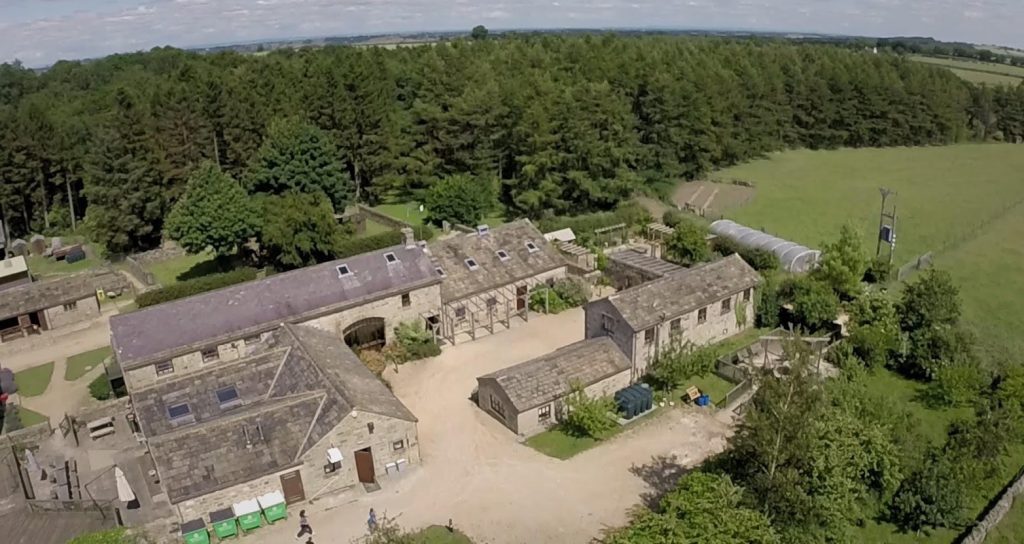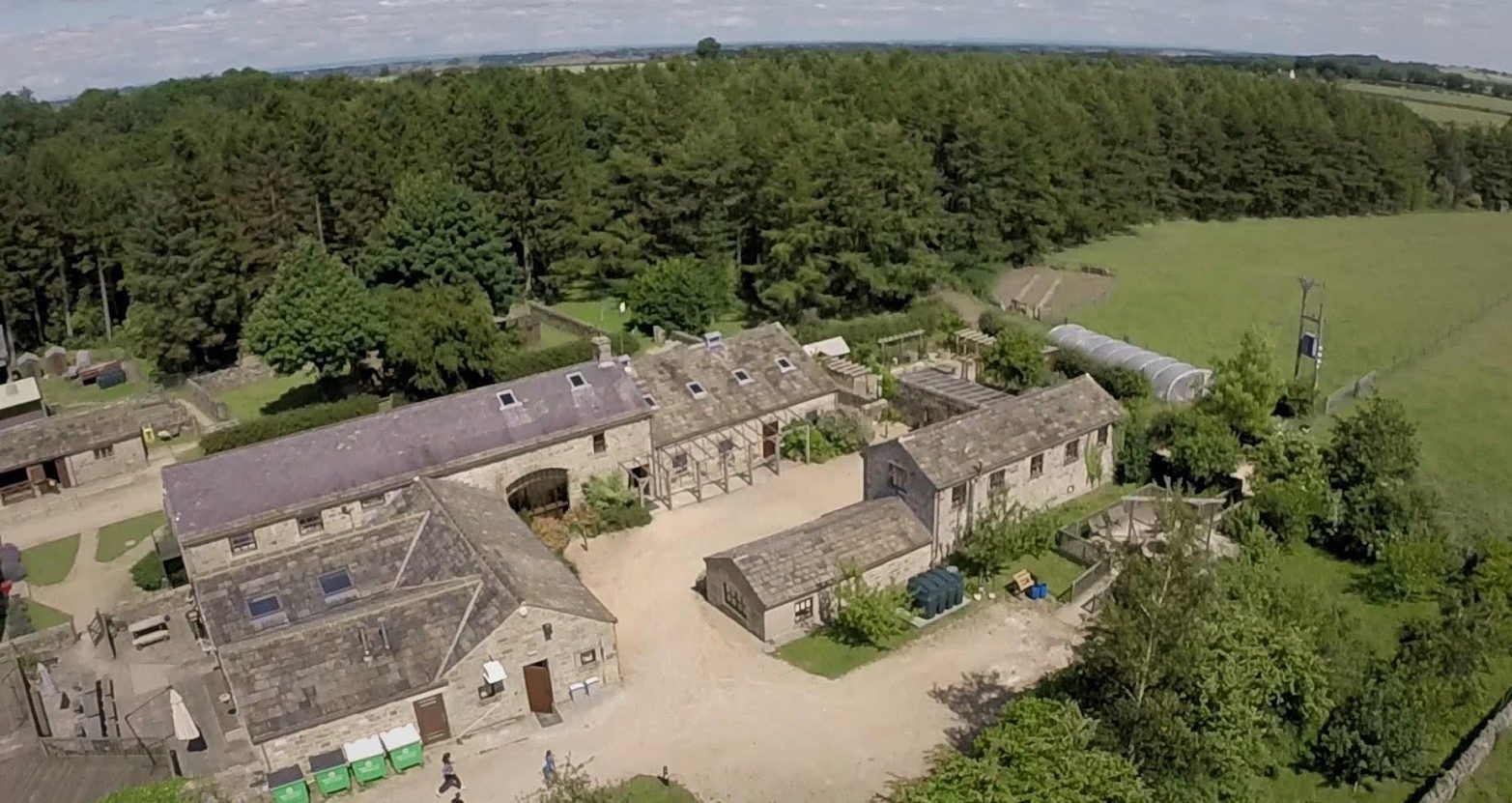 Celebrating 30 years of Lineham Farm
The barn at Lineham Farm dates back to the 17th century. In 1993, the centre was opened to serve the young people of Leeds following a renovation project led by the Mayor of Leeds, Cllr Denise Atkinson MBE.
Since then, the focus has been on residentials and activity days for the young people of Leeds from backgrounds of challenge and disadvantage. We have climbing and bouldering walls, orienteering courses, mountain biking, archery, a nature classroom, and firepits, alongside making the farm a warm and cosy place to stay.
The young people who stay with us come from some of the most disadvantaged areas in Leeds. They live in poverty and experience extremely difficult circumstances at home. Lineham Farm is often their first taste of the countryside, and the first time they have been out of the city.
While at Lineham Farm, these children spend time outdoors, eat three home-cooked meals, learn new skills, meet the animals, have adventures, play, laugh, and sleep in a bed of their own. It's easy to assume every child has these opportunities, but sadly that is not the case.
With your help, we can keep Leeds Children's Charity at Lineham Farm the haven it is and continue to improve and build upon the incredible facilities we have here.