The past twelve months has been a pivotal year for the charity. It has been the first full year of 'normality' since the pandemic, and the first year of charitable engagement and awareness as the newly merged Leeds Children's Charity at Lineham Farm.
Throughout 2022, we have helped over 2,000 local children have unforgettable adventures, and we have supported vulnerable families to make happy memories together. We taught young people and their carers how to cook, and we won awards for our work.
We caught up with our Fundraising Manager, Jenny Jones, to hear about her first full year working for the charity and find out what her highlights have been.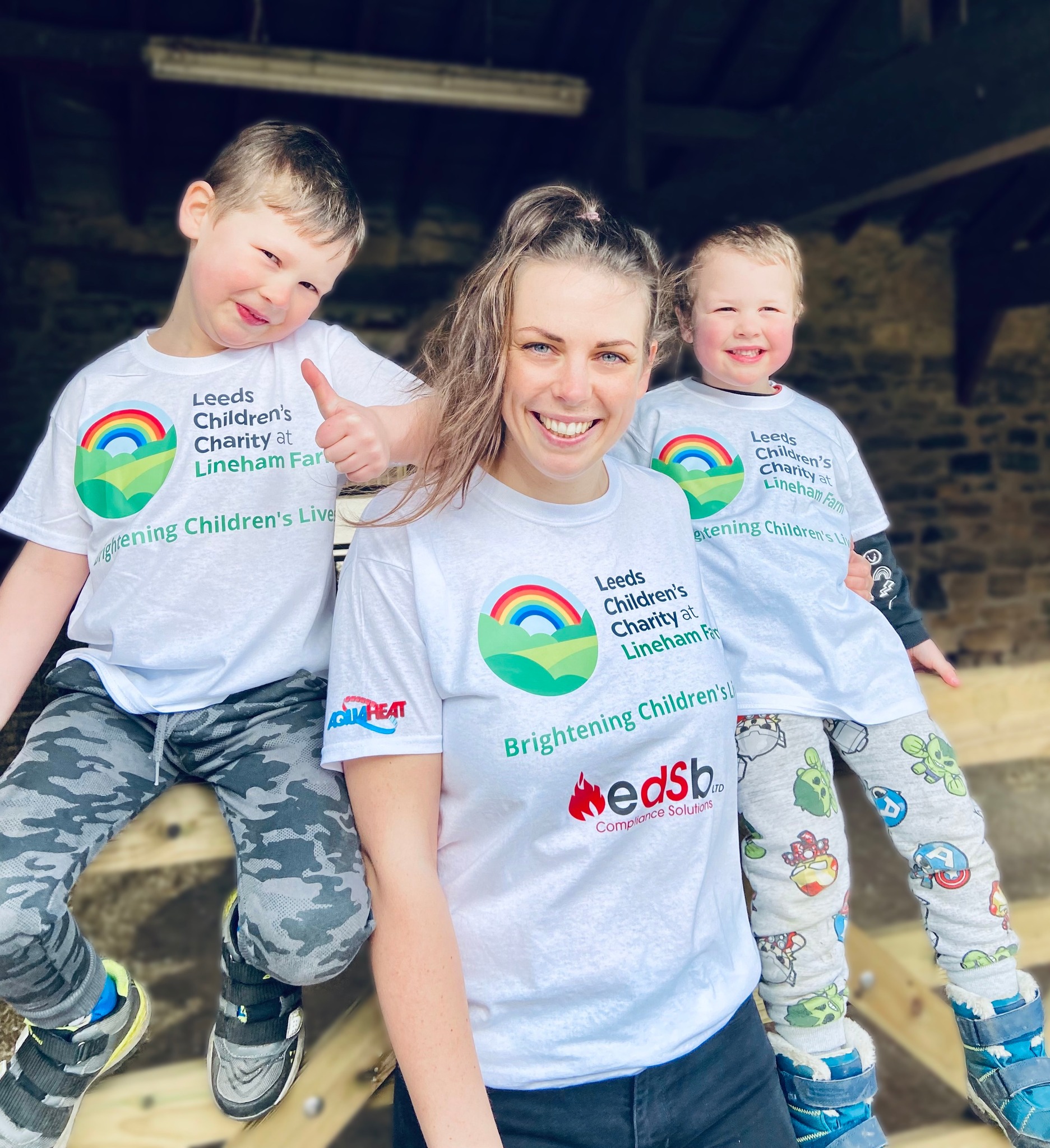 What are the biggest achievements of 2022, would you say?
I started working for the charity just as Christmas was approaching last year, and it is rewarding to now come full circle. It's always nice to look back on the year, and think, wow – look how far we've come!
We're a very small (but mighty) team, and we're working hard to spread our message to the lovely people of Leeds. The work we do, the children we support, and the impact the charity has – we are reaching more people with this message. But, more importantly, it is being well received and truly valued.
We're a small charity nestled in a magical haven of nature and tranquillity. We are just 20 minutes from the city of Leeds but feels a lifetime away. I will continue, in all that I do, to shout from the rooftops, to tell everyone what an amazing place Lineham Farm is!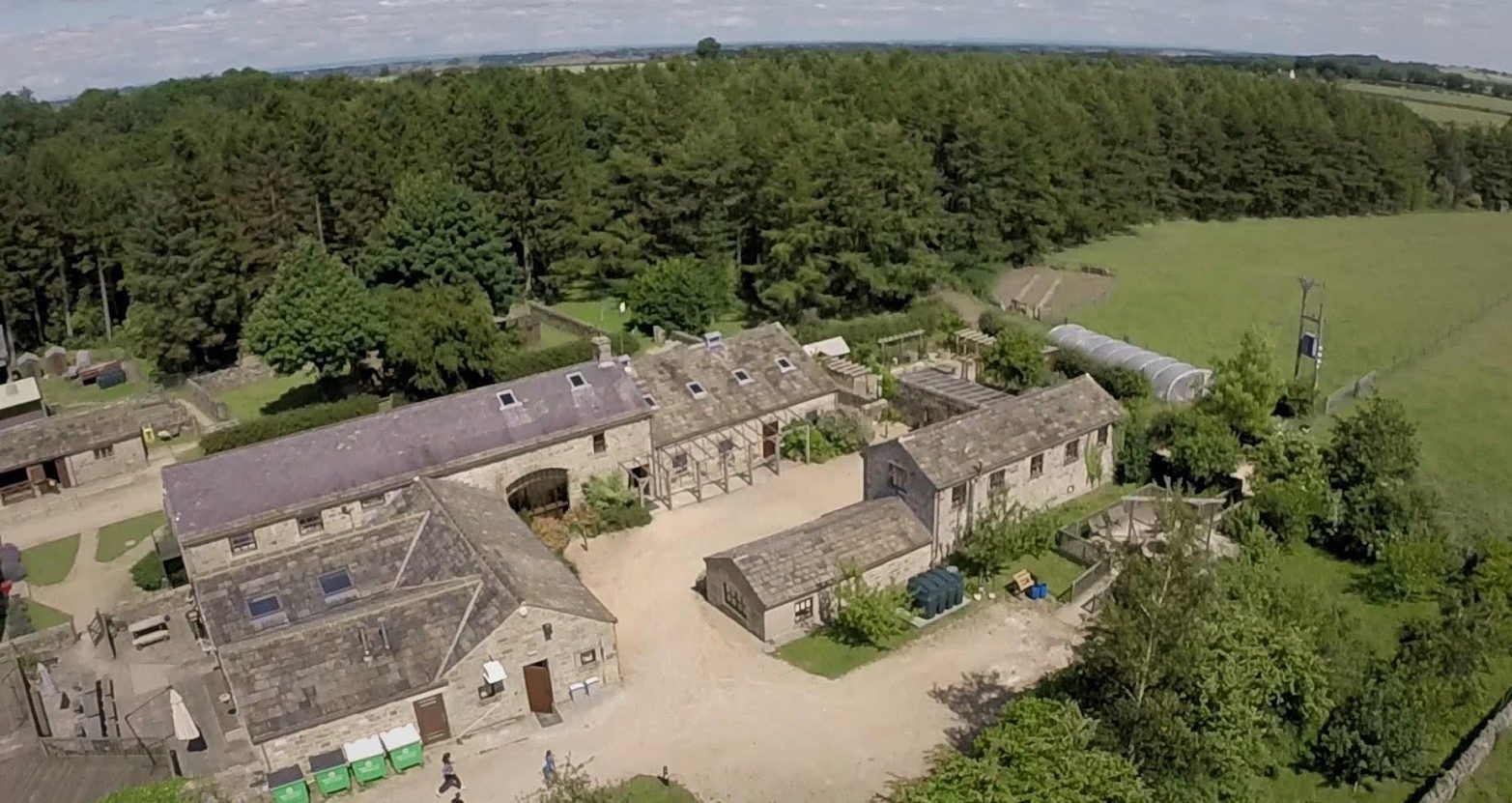 Sadly, there are many struggling families across Leeds where holidays, breaks or even a day trip away can never happen. We believe that every child (and family) deserves the chance to feel happy, have fun, and experience new things.
The charity history goes back over 120 years, and today, Leeds Children's Charity at Lineham Farm has been formed from the merger of two charities, both with a history of supporting the most disadvantaged young people from Leeds.
One of our main achievements this year is our newly made connections, partnerships, and friendships with new businesses, schools, agencies, voluntary groups, and individuals. These people champion the work of the charity, helping us to brighten children's lives.
We are working alongside more partner organisations, both in terms of schools, community groups and businesses, and continue to expand our delivery to support more young people across the city.
"It is very clear that everyone at Lineham Farm is 100% committed to the children and the experiences they will have at Lineham Farm will last a lifetime." Corporate supporter – Nathan, Oct 2022, Capita Leeds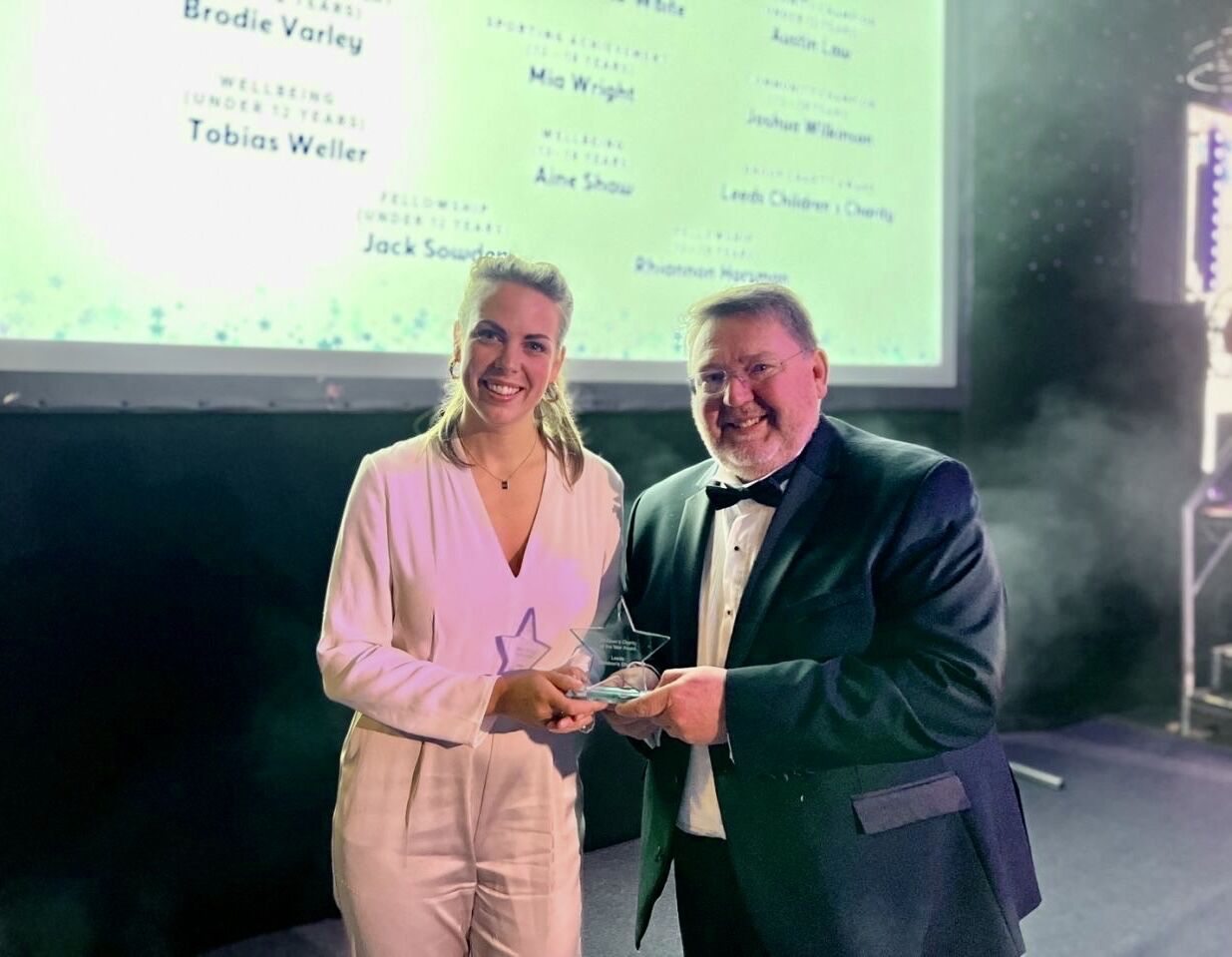 We are humbled to have been recognised for various awards over the year:
We won the MST (multi-systemic therapy) Services Whatever It Takes award for demonstrating outstanding and meritorious service within the MST community.
We were shortlisted for 'Best Place in Leeds for Children and Young People' in the Child Friendly Leeds Awards 2022.
We received the award for the Charity of the Year at the Yorkshire Children of Courage Awards in October.
How many young people have visited Lineham? 
We support over 2000 young people on average across the year. We work closely with schools, social services, and community groups, who are all working hard to support their local communities.
The schools that we partner with are in areas of highest deprivation across Leeds, based on the Index of Multiple Deprivation (IMD) figures. During term time, the centre is used for these schools to provide residential stays, reaching young people with all manners of needs, be these (special educational needs and disabilities) SEND, or needs linked to poverty and family crisis.
Children are referred to us through our partners linked to challenging and disadvantaged circumstances. We support children throughout the holidays and weekends to visit the centre, for days, residentials, family weekends, and 1-1 and/or family intervention work.
We are very busy throughout the school holidays, and this December we provided free activity days for children and families to enjoy some festive magic from seeing Santa, party lunches, reindeer hunts, wreath making and lots of entertainment and crafts.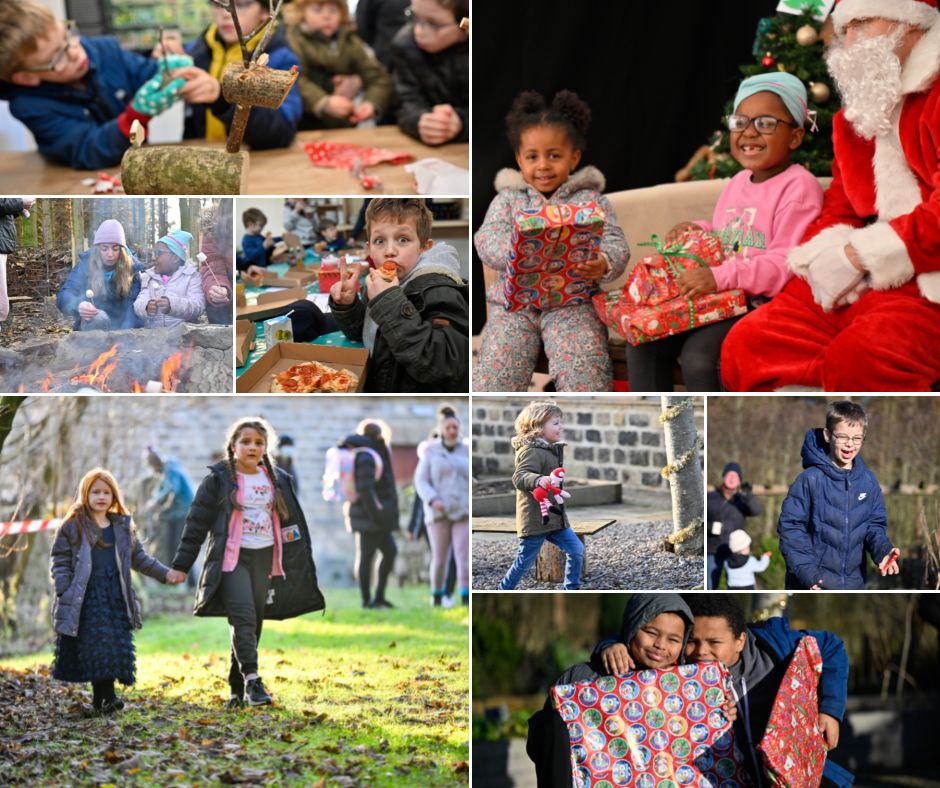 There were a few new initiatives run this year. Can you tell us about them?
We're pleased to have expanded our delivery this summer to providing healthy cooking classes. We've also carried out family weekend stays, for the first time, where both children and their parents or carers stay on site and take part in activities together.
This has been a great success and has helped to strengthen family relationships, enabling families to experience fun and happiness together, to laugh, love and feel safe. These memories can make all the difference in keeping families together.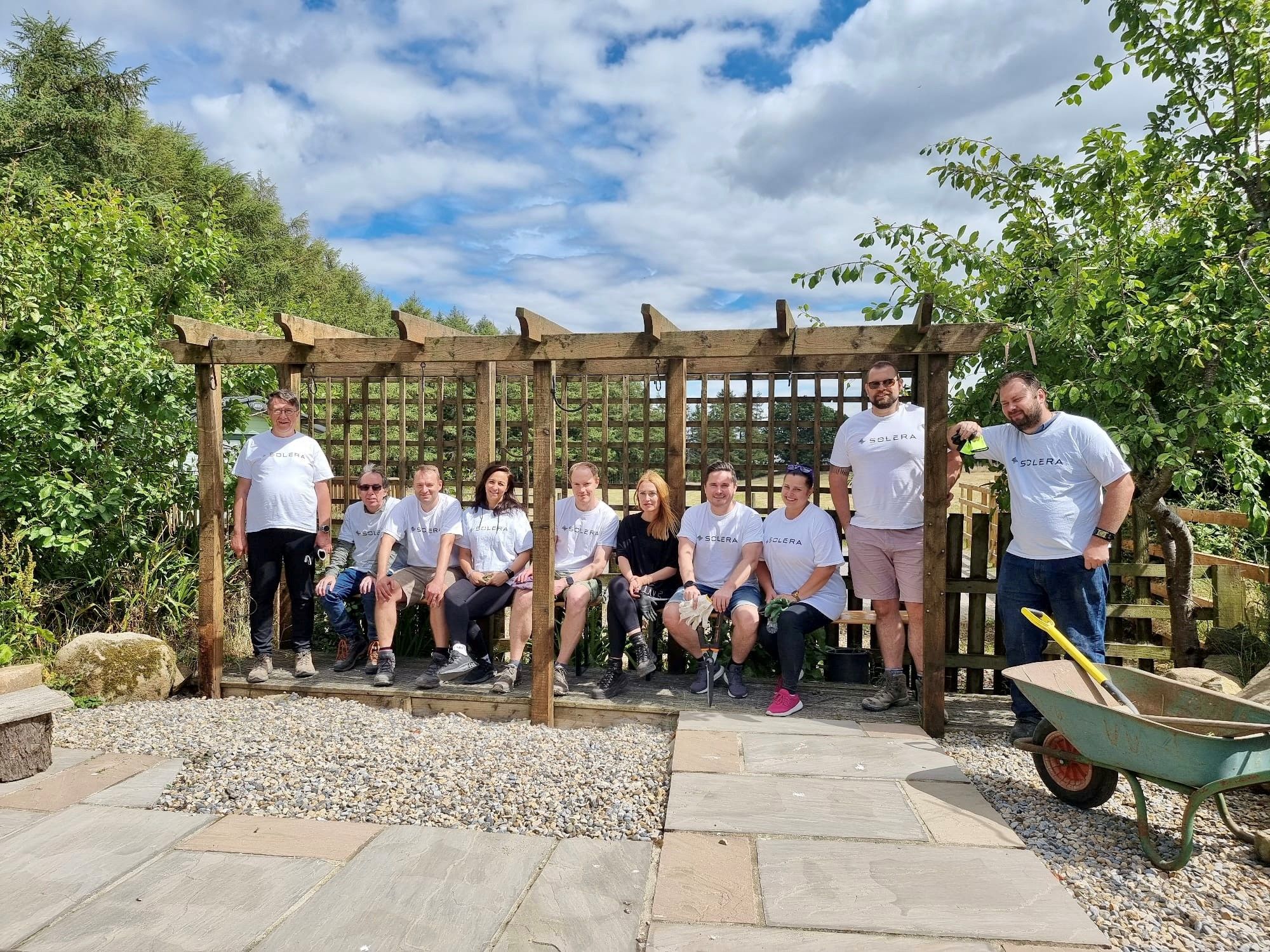 Have there been any notable refurbishments to the farm this year?
With the amazing support from all the wonderful individuals, businesses, organisations, and foundations, we continue to expand both our delivery but also refurbishments for the centre.
From a fleet of new bikes, new activity equipment, to upgrading our lighting, and keeping the centre a homely, safe, and warm place to be. We're very excited and grateful to have also received a generous donation from HSBC which will pay for some brand-new flooring and carpets to be installed in the new year. This will make such a difference to the centre and ensure the longevity of use.
We've also been very grateful to receive lots of volunteering support from businesses, we have over 120 acres of land, so it's been wonderful to have lots of help with ground maintenance and other jobs around the farm.
Are you a part of a business that wants to get involved in Corporate Social Responsibility (CSR) activities? Find out more about our Business Supporter Packages.
What are the next big plans for the farm, should funds be raised? 
We have big plans for next year to expand our provisions further. We are hoping to build a dedicated camping site with fully serviced facilities, camping pods and BBQ areas, which will be self-sufficient and have everything required for a truly special camping experience.
A new camping site will allow more young people to have a holiday, surrounded with nature and tranquillity. It's an experience that will be a first for so many of the children we see.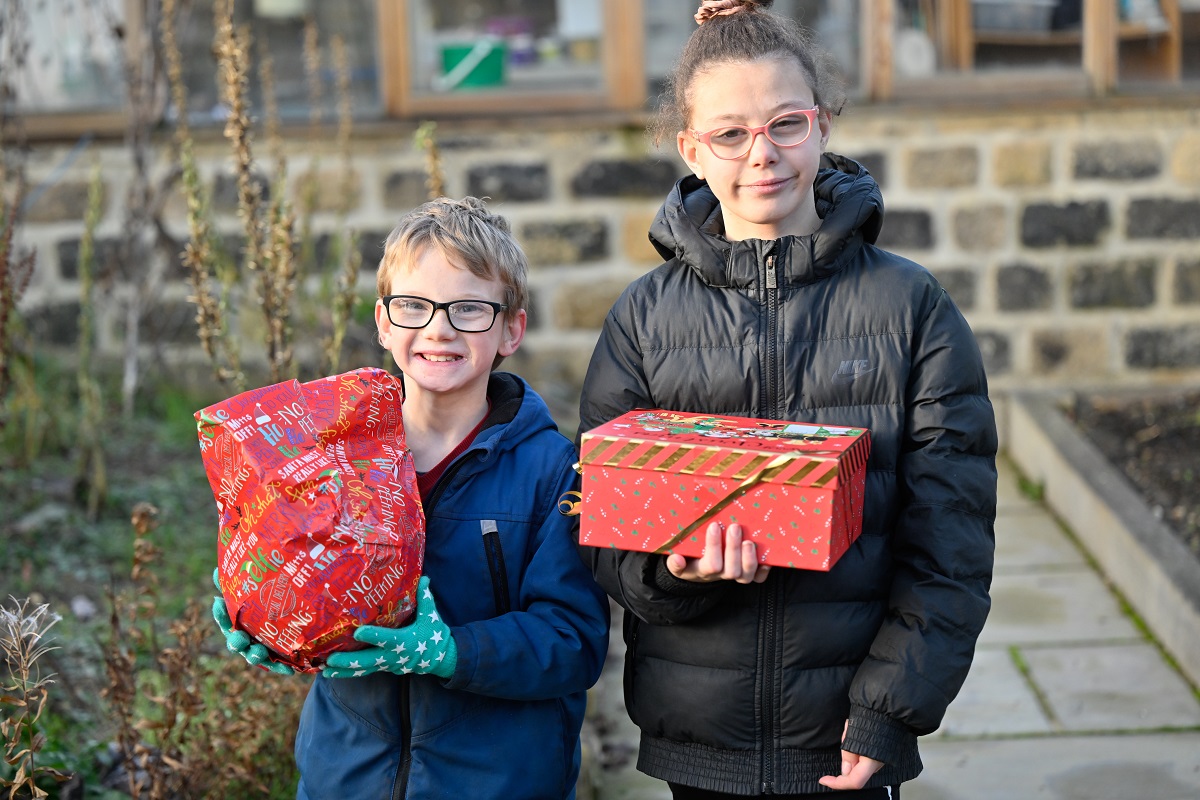 Christmas is a difficult time for lots of families, particularly this year. What have you done to support families?
We more than doubled our support for our Christmas Gift Appeal this year!
All the gifts donated will be distributed across our partners including, social services, schools, and other community groups, to ensure as many children as possible receive gifts, and families get a little bit of extra help this year.
We will help distribute gifts across the social services network to those families who are perhaps under child protection, in foster care, within disadvantaged and underrepresented communities, and within caring services.
We support many children and their families at the centre over the festive period, inviting them along for some special experiences and Christmas joy. Activities include a Santa's grotto, games, crafts, entertainment, Christmas dinner plus lots of festive fun.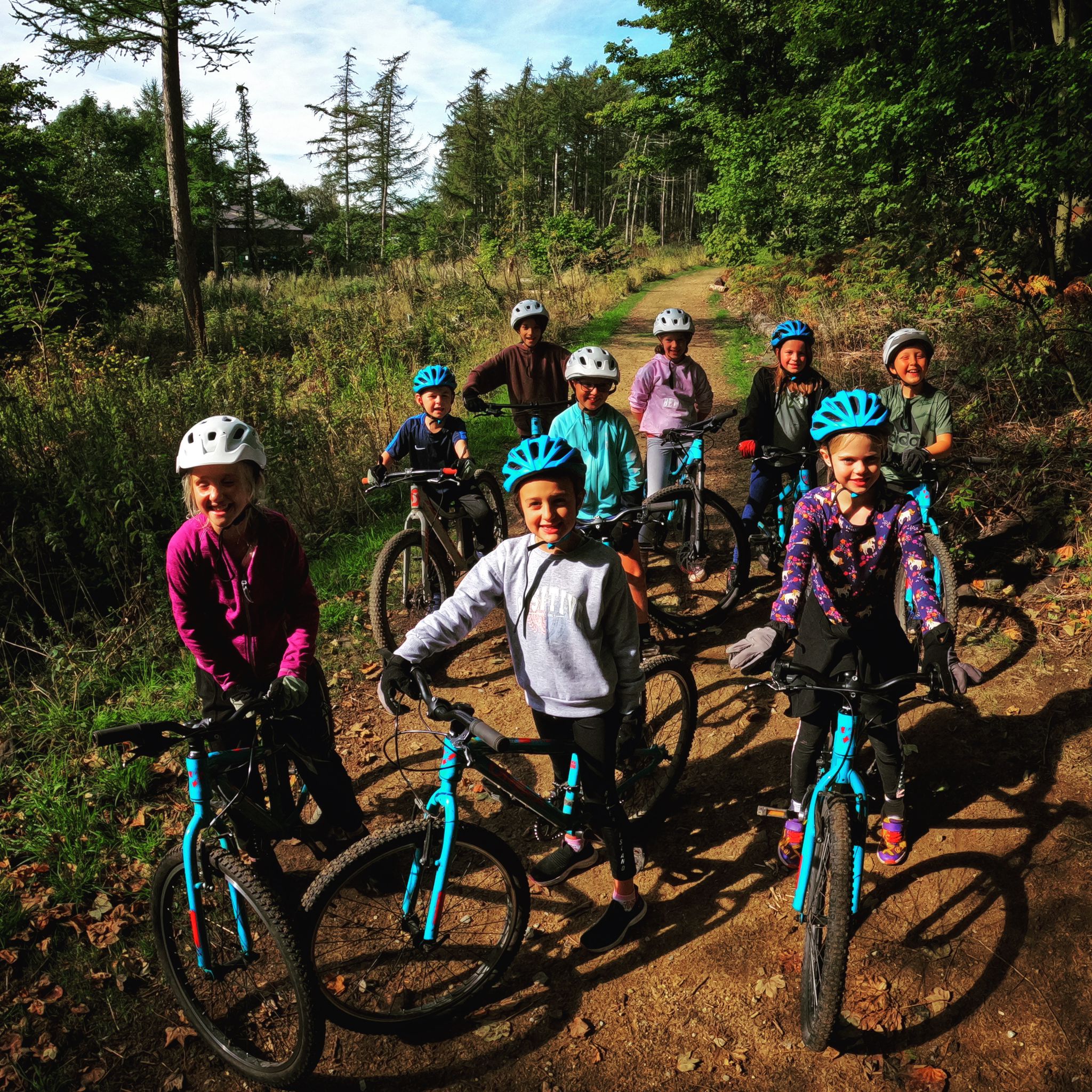 What are yourhighlights of the year?
My highlight over the year is, hands down, seeing the difference that our work makes on supporting some of the most vulnerable children across Leeds.
I truly believe that for young people, being able to experience some of the simplest elements of childhood is essential to building strong foundations to adulthood.
Helping children realise their full potential – and sharing happiness, smiles and feelings of warmth and love – cannot be underestimated.
Time away at Lineham Farm is magical and unique. For some, just being in the countryside is a first, not to mention feeding the animals, riding a bike, and exploring the forest. Seeing the happiness and laughter of the children who visit us will always be my highlight.
"It was a great experience for us all to do things together especially things that we wouldn't normally get the chance to do." – Parent on a family weekend stay.
"We've had a really hard year, but at the party we were all together and laughing. Happy Christmas to you all." – Parent at the Christmas activity day.
"I liked Lineham Explorers because I got to walk through a stream and it's not something I've ever done before. I felt like I was on Bear Grylls!" – Child on a residential stay.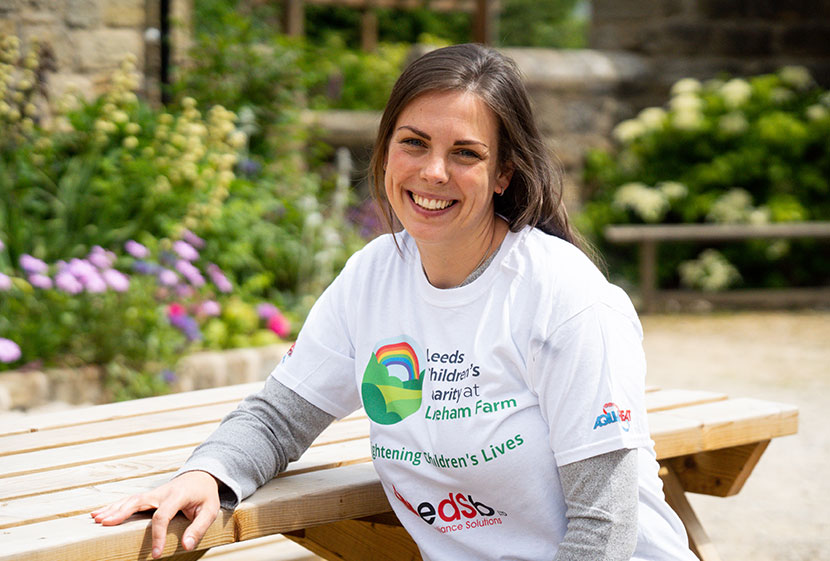 How to support us
Fundraising helps us keep Lineham Farm a special place for the children in Leeds who deserve it most. Your donations pay for children to spend time in a safe and happy environment, doing activities, learning about nature, and simply having fun.
Can you donate as little as 13p per day?
If you can donate monthly or make a one-off donation, please click here to find out more. Perhaps you are part of a business that might be able to support us? Find out about our business supporter packages and how your organisation can get involved.